This tutorial has been in the making forever! I took a million pictures several times and didn't have any success with the tutes. This look is so versatile that I had more success changing the order of the colors for the pics. I wear rainbow eyes most of the time so I do the colors differently a lot. Hope you like it!!!
Products and tips on blending at the bottom of the post!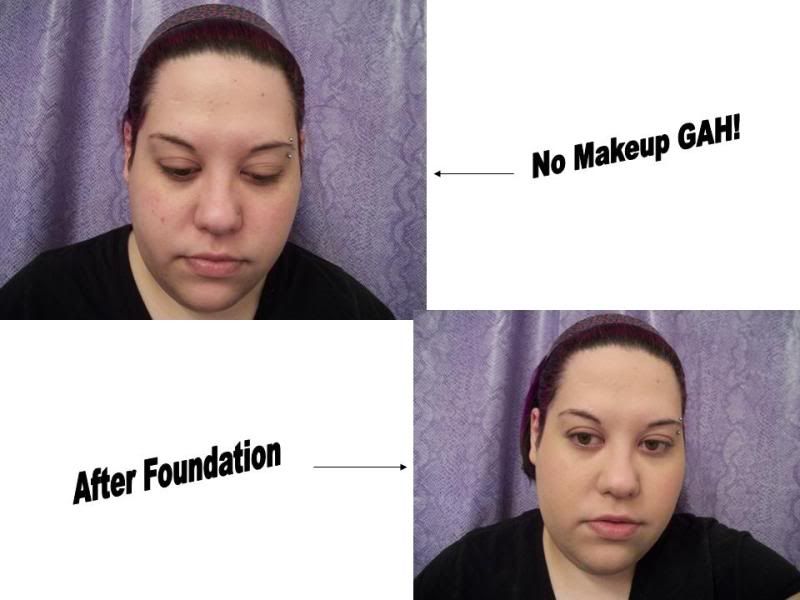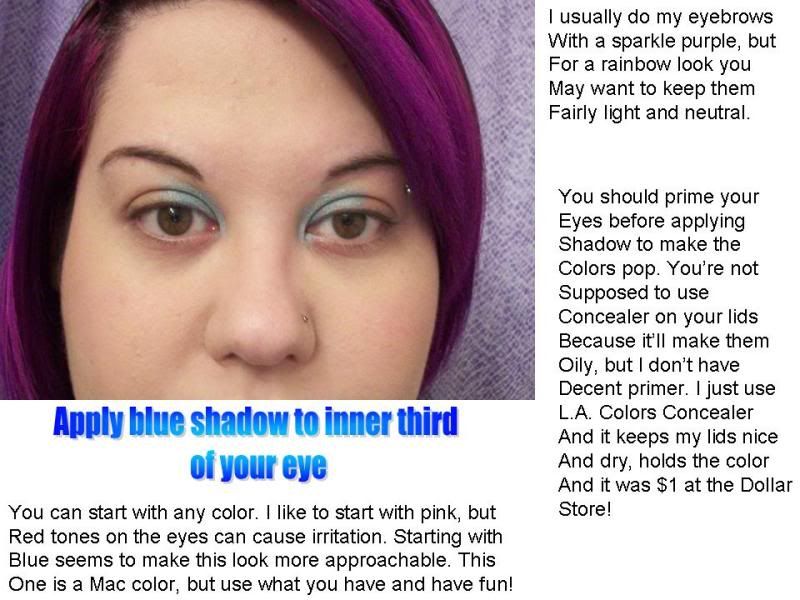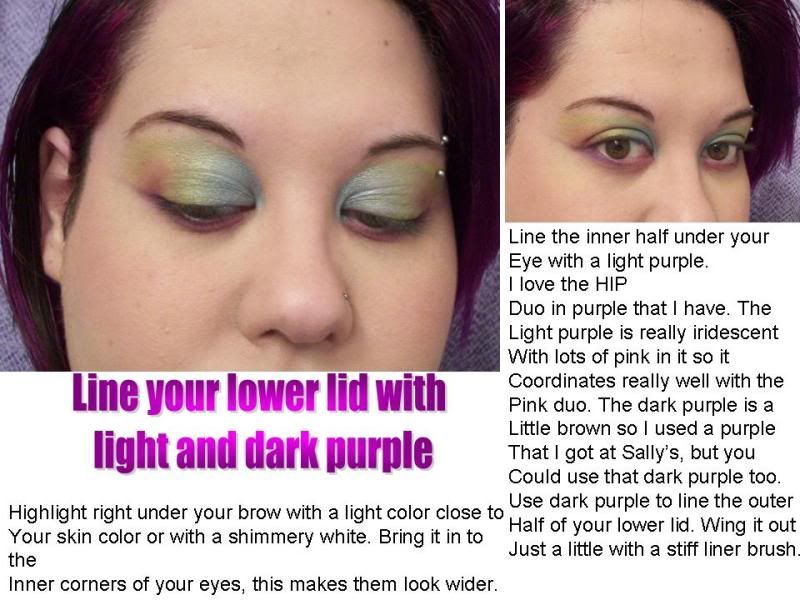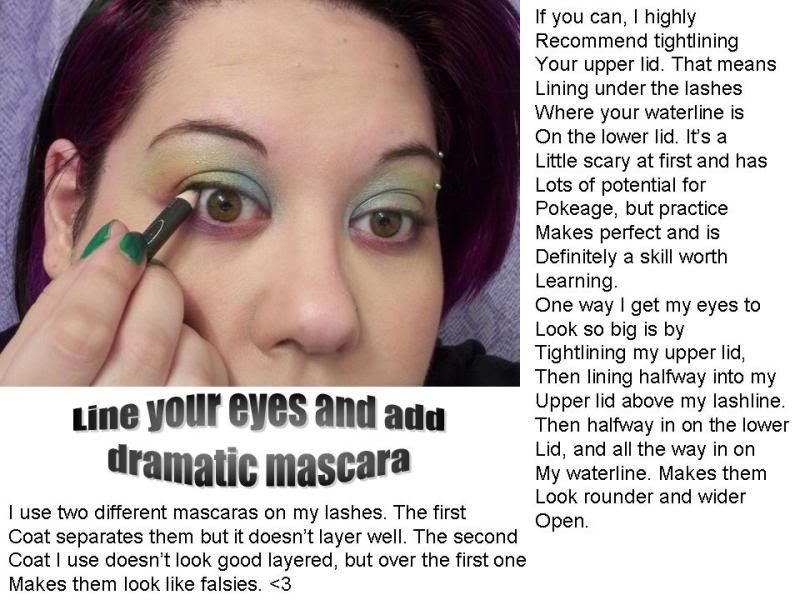 Products used:
First thing, if you're going to play with makeup and you want a better look buy brushes. Don't use the little sponge that comes with it, toss that and use a plain ol cheapy brush from the variety pack at the drug store. That will improve your results right off the bat. I got a set at Walgreens and a set at CVS.
For this look I used 1 dome brush and gave it a couple of swipes on a kleenex before going to the next color. Not completely cleaning the brush or using another one makes the colors blend a little better. A pencil brush for the outer corner, not a fine brush, but more precise than the fluffy one. And a liner brush. I used the dome side to apply the color under my lid and the wide side of it to wing out the color.
Products:
HiP duo in Reckless (purple) and Brazen (pink/brown)
MAC shimmer moss (blue) and bright future (yellow)
NYX triple in green (the name is all rubbed off, I LOVE this green!)
Sally Girl baked shadow in purple #388127
L.A. Colors Snow White and concealer in Light
Sephora waterproof black liner
CG lash exact eyelights Black Sapphire and
Lash Blast Luxe *855
whoa--so lovely! What type of brush do you use for blending? I can't quite get how you can blend and yet all the colors stand out from each other so well!! I know if I tried it, it would look like I had harsh lines...

I admit that I never even knew about primer...maybe that is why eyeshadow does not last on me...thanks for the tips and the tute...you are so edgy with make up yet not gaudy at all!!

when you lay a color next to another one use a fluffy brush and baaarely touch your lid. Lightly blur just the line between the colors. the powders will do the work if you finesse it. In this case, I wanted the colors to fade outwards so I just put my brush on the edge of the color and lightly swept it outwards a little at a time.
as for blending this many colors, since I do it most days, I don't get all fancy with the blending. I mostly just put each color right next to it, finish the whole look mascara and all, then take a clean dome brush and run it very lightly over the lids before I leave.
My colors also blend well because I'm building my makeup collection. You'll find that certain textures don't like to blend with others so the ones I picked for this look I also picked because they blend well. It's mostly trial and error. Use what you have and be fab!

Here are a coupla pics with the colors reversed