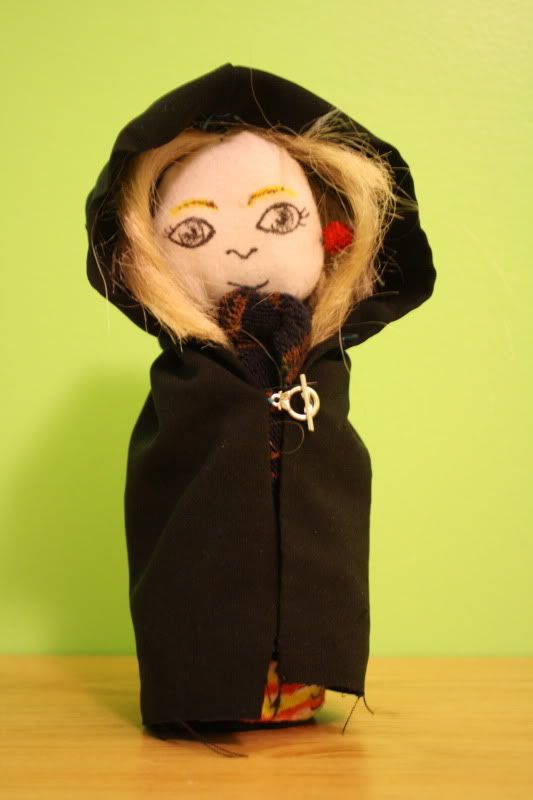 I'm actually really proud of it!
I'm reallllly bad at sewing... and I'm starting to see the *faint* light!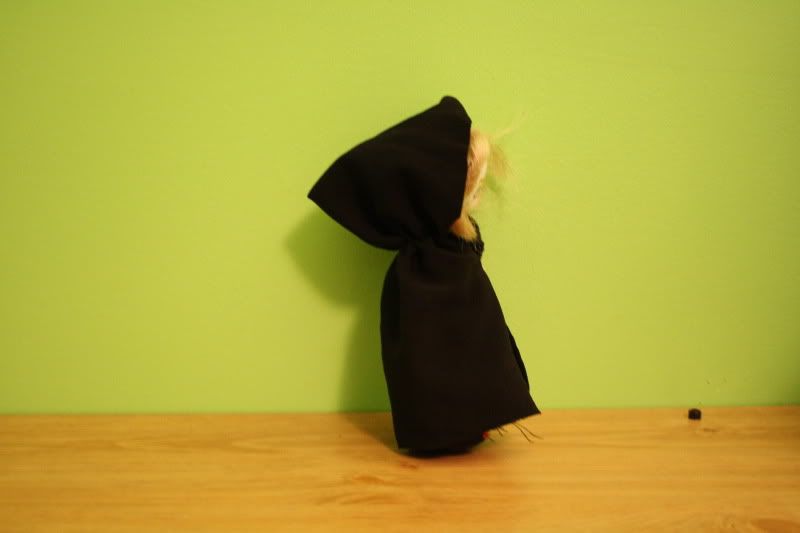 The cloak looks way better than I expected!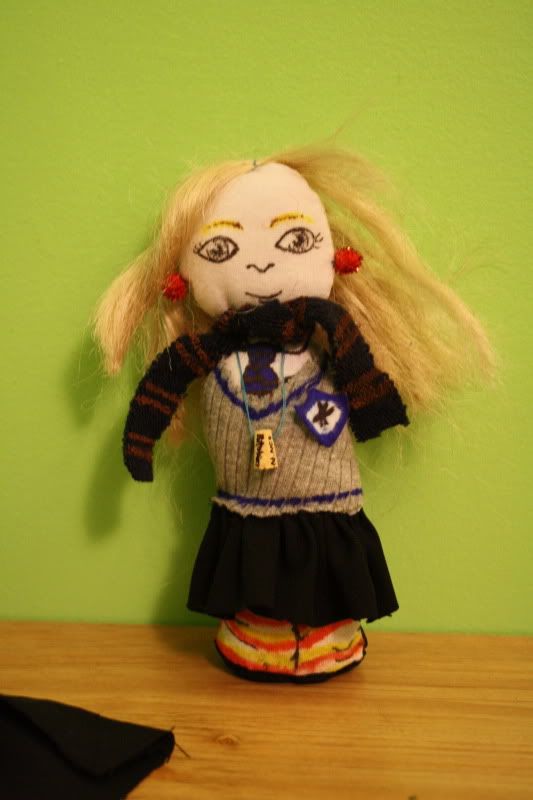 Now I wish I had done her some arms.... well it's not too late. But I got a Snape to do, too
The hair are KK from a scrap fake dread I had. The face was done with shapries. the pompoms are what was the most raddish looking thing I had on hand.
I might want to find a paler blue fabric for the scarf.
Any comment to improve it will be welcomed!
It's for a swappie so I want it to be as nice as it could be.
My bf wanted to keep it for himself, but I said I'd make him one for his xmas stockings
He could not tell his fav charac, though!
thanks for looking!