You wll find a theme going on here: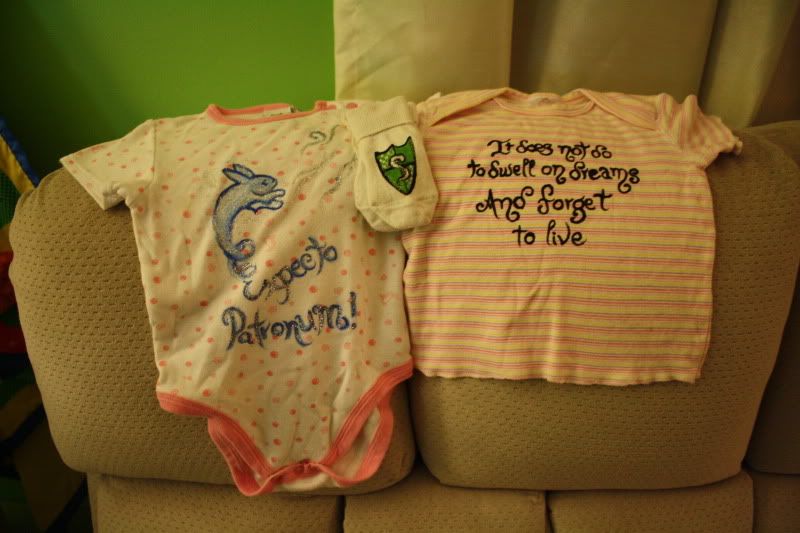 Me and another girl on another forum
HEF
, organized a swap between us too.
Since we both have babies we decided that one item had to be for the baby. Of course, I did 2 more.
They are done with the same technique as my other posts. Those need to be iron (or machine dryed).
My swapie's fav HP character is Luna, and her fav quote is on the t-shirt.
I'm almost done with a Luna plush -only needs the butterbeer necklace- and I've done some nice slythie armwarmers (stolen from a vest) that need a dark mark added to them. I'll post them in the right catergorie when they are done!
Hopefully, My swapie does not hang out here so this post don't spoil her the surprise
I would have make my daughter model (as she LOVES to be photograph!) but she was on a really grumpy teething mode this week....