I've always loved twirly dresses with fitted waists, but they were never around... until I started being pregnant and breastfeeding, which meant 99% of them weren't wearable! I have a bit of a mental block about sewing clothes for myself, but one of my New Year's resolutions was to make myself six garments this year. This is number one. (Yeah, I'm not exactly ahead of schedule...)
I designed it myself. The bodice was drastically altered from a rather ugly Ottobre button-up shirt pattern; the skirt was my first-ever circle skirt. Construction issues included an unflatteringly boxy top; a complete dismantling and feminising of the bodice; the subsequent addition of an invisible side zip so I could get back into it; a peculiar lack of fittedness once it was all sewn back together; a vague plan to shir the waistband; and finally the helpful suggestion of a friend, namely "Buy a belt". Well, duh. $2 later at the op shop, the dress looked a whole lot better.
Pardon the photos - my husband and five-year-old daughter took 'em, and their skill levels are comparably dubious.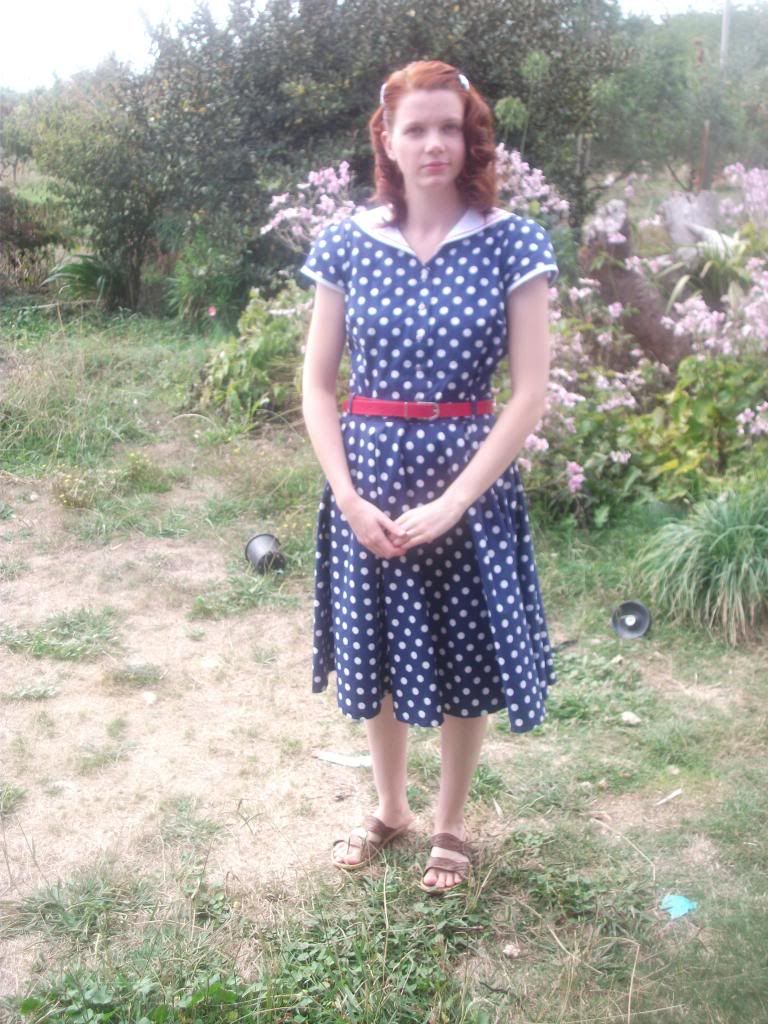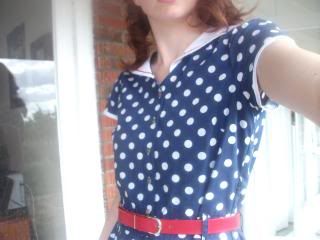 I love the twirliness of the skirt. It could really use a tulle petticoat, but I'll buy one - I've worked with tulle a few times lately, and the stuff is the devil.
Anyway, it's not perfect, but it's one of the very few... indeed, possibly the only garment I've sewn myself which I feel able to wear out of the house without embarrassment. So that's a start!