Here is a little something that I put together after having the idea kickin' around my head a couple days.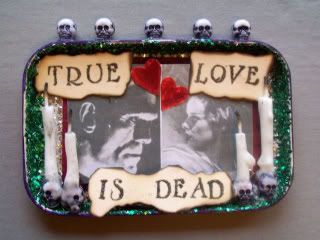 It's the bottom (deeper) half of an altoid tin as a base. I used paper, rubber stamps for the words, glitter, skull beads, candles, and stickers. Also I sealed the whole thing with a couple coats of spray varnish.
I like how it came out and turned it into a magnet.