I got my mail last night and found that I had received both my envelopes.
Here are pictures:
My envelope from MissMoppet did get damaged in the mail, but I do not think anything went missing as it was packed in there well, although it did tear some of her decorations off
. She sent me some cute stationary, pink and black polka dot fabric, some stickers, and some really cute Hello Kitty tattoos.
Thanks MissMoppet, I loved my envelope!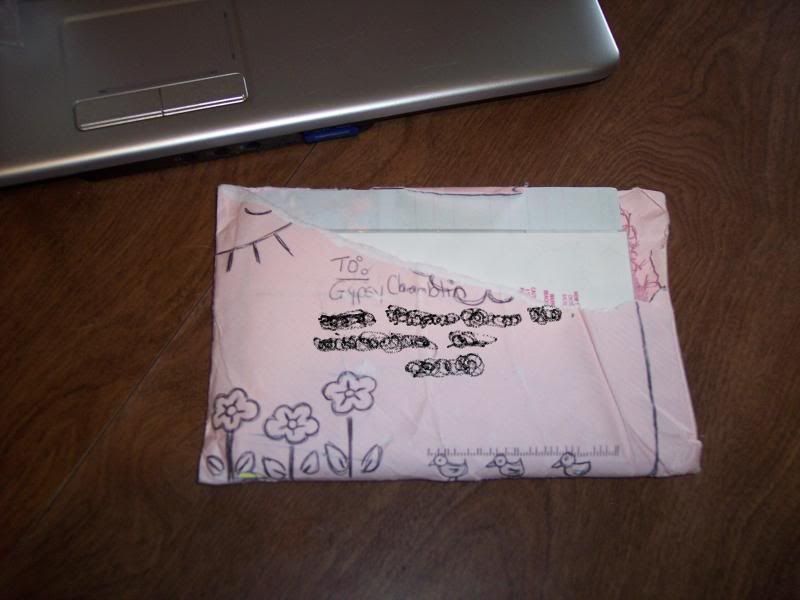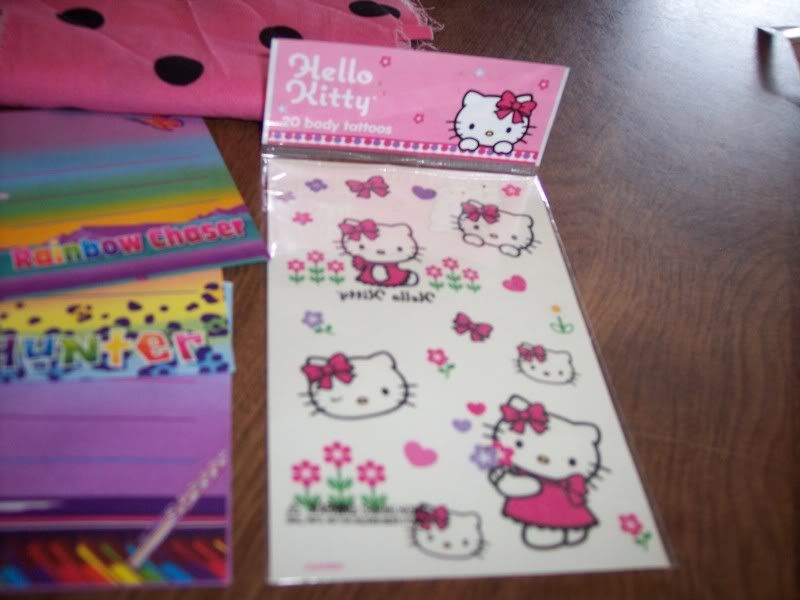 My envelope from TheSapphireMoon also came. It was decorated really cute, love the jellyfish on the back.
She sent a bunch of neat small fabric bits that will be great for appliqueing, reallly cute stickers, and ribbon.
Thank You TheSapphireMoon, I loved this envelope as well!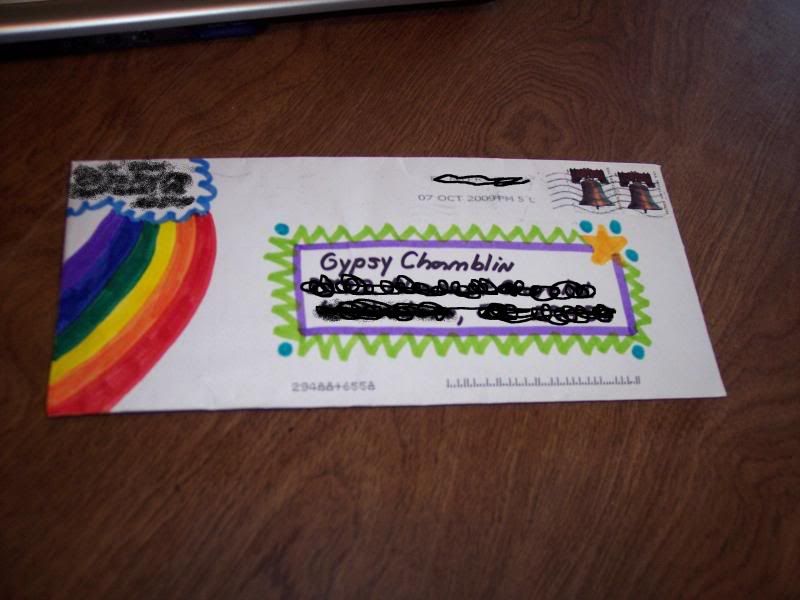 Thanks to both my partners and the organizers, this was a wonderful first time swap, I had fun, and I can definitely see how swapping could get addictive!