So I was painting a watercolor portrait of my with my pokemon team (of course) but my eye for composition on even just a half-sheet of paper is awful, and I ended up with my pokemon and me squashed all tiny into one corner. I've noticed as I watercolor that I do much better doing tiny details and when confined to a very small space, so when I read about inchies in the sticky in this forum, I was struck by inspiration!
I honestly tried inchies, but they were just a little bit too small for me, so I upsized to twinchies, which turned out to be absolutely perfect! It's so rewarding to be able to finish a little tiny artwork in a less than half an hour! I love it!
For my first twinchie project I decided to continue my pokemon theme, painting each member of my team in it's unevolved form, which I then mounted loosely on some red cardstock. I really love the effect!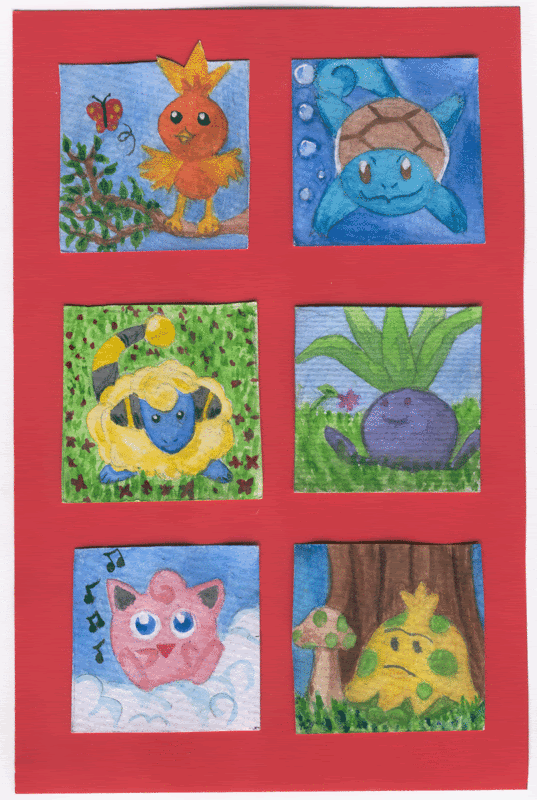 Their nicknames are (Right to left, top to bottom) Chickychick, Bubbles, Meep, Violet, Wiggin, and Mushymush!
I think that oddish and mareep are my favorites painting-wise, but I love chickychick's little plume that sticks out beyond the 2x2 inchie--I couldn't bear to chop it off! Oddly enough, oddish was the first one I painted, and Mareep was the last!