This is actually a work in progress, but since I finished the binding, I couldn't wait to show it off. I've been showing it to my family and friends for a few weeks now.
I collected a bunch of different types of papers for the inside--phone book pages, newspapers, some heavyweight drawing paper, notebook paper, magazines, etc., and some envelopes, because I'm always stashing stuff in between the pages and I hate it when they fall out--and for the outside I used
this
, which my local Hastings had on sale because it's going out of print. Here are the images, and I do apologize for the crapiness. It appears that I cannot for the life of me take a picture that does not suck.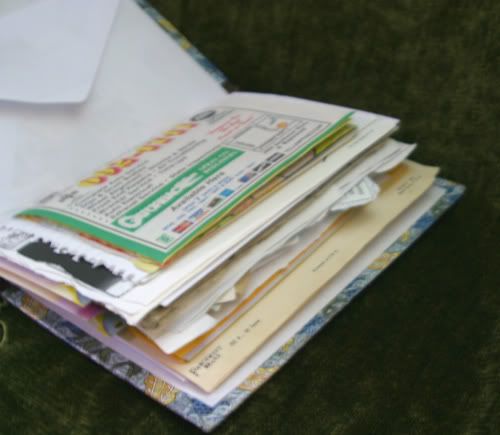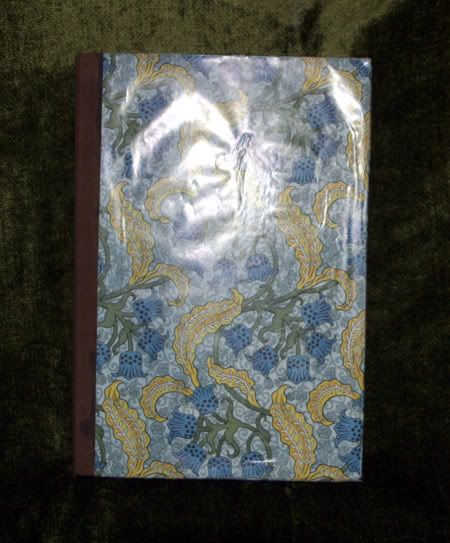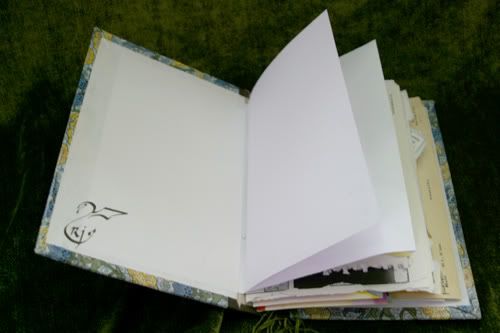 That's my signature on the lower left-hand corner, done with pen and ink.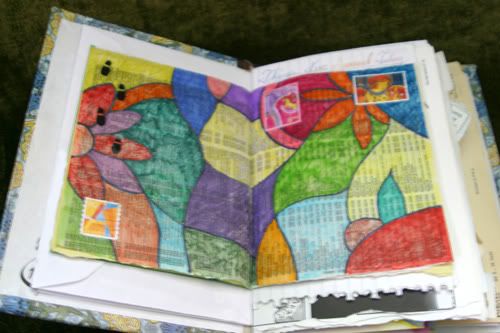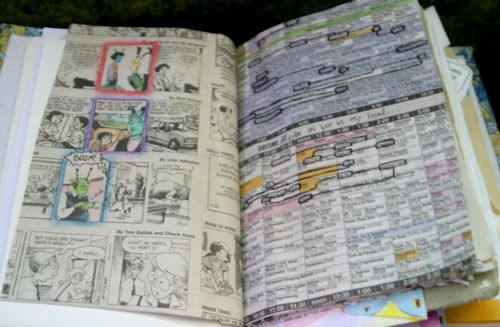 Just me playing around with the newspaper pages. I traced out some "sentences" using random words in the TV-guide pages, and then turned a bunch of characters on the opposite page into aliens.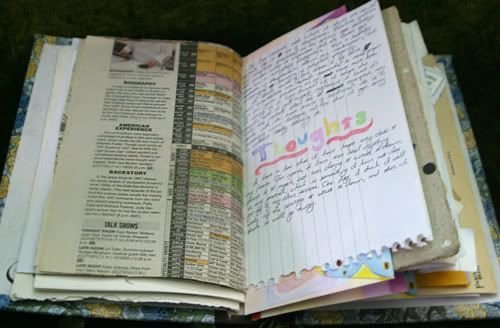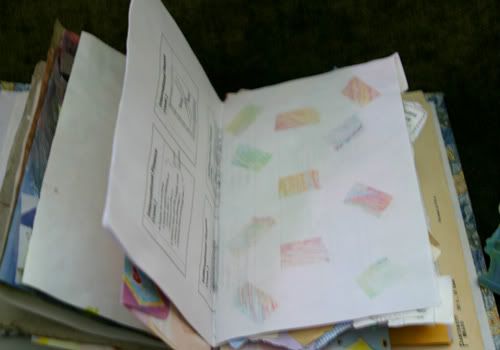 I've been getting into mandalas lately. I printed out several from the internet when I was having a bad day, and found that coloring them can be very theraputic. I've pasted them into a few different pages in this journal.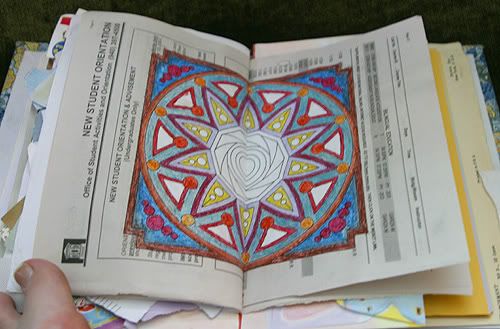 Another mandala, not finished. Done with oil pastels.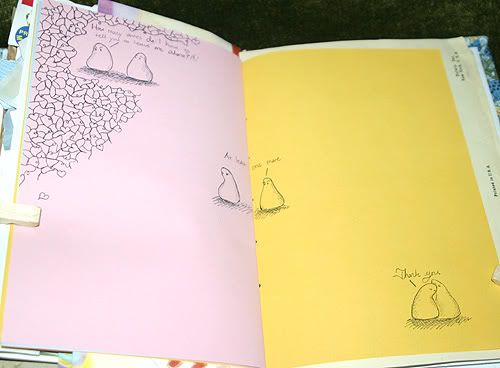 Just a little cartoon. Eventually the pattern will extend across the whole page, but I only work on it when I feel like zoning out. The captions say, "How many times do I have to tell you to leave me alone?!" "At least one more." and "Thank you."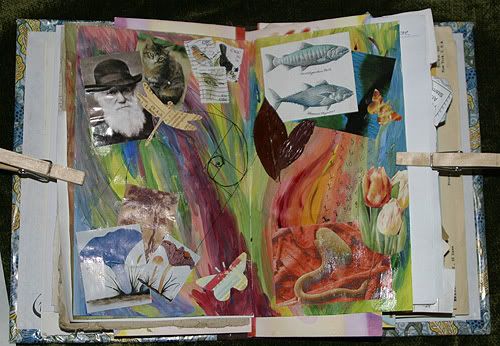 A Biology/nature-themed collage. The background is done with acrylics, and the other pictures I collected from various sources.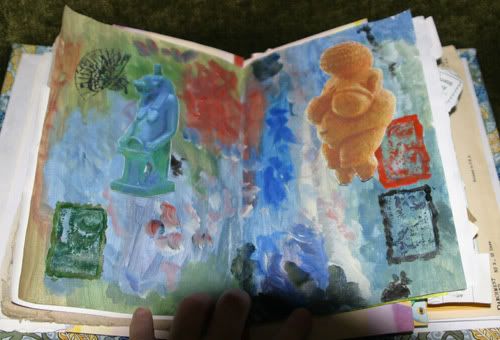 This is a collage I'm working on to celebrate and memorialize my pregnancy. It is very much a work in progress. The background is also done with acrylics.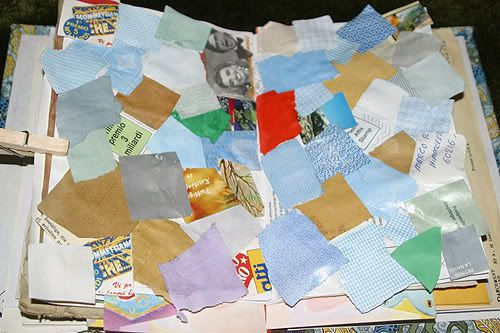 I bought one of those big 300 stamp packages to decorate various things with, and as I was looking through them, I realized that many of the papers the stamps were mounted on were just as pretty as the stamps themselves, so I soaked them off and collaged them here. I'm not sure if I'll do anything else with this page.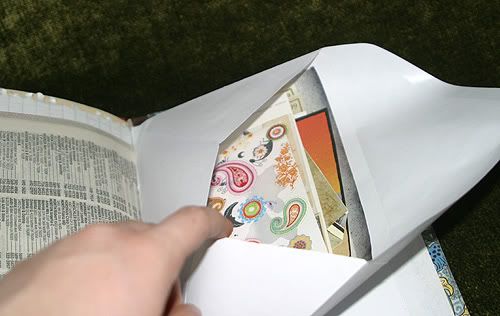 Just showing off the stash of collected stuff in one of the journal's envelopes.
Sorry for being so photo-heavy, but I've been having so much fun with this thing. The whole purpose of this journal was to give me a place where I could try new things and break out of the box I've been artistically stuck in for a while now. It's worked great!