Class (or House Pride Item): House Unity
House: Ravenclaw
Project Name: Hufflepuff Joins the Rest
This may be the teensiest bit dorky, but years ago, before the final book, I made "scarf" bookmarks for each of my Harry Potter books. Mostly Gryffindor, but the other houses got one each, except for Huflepuff. No slight intended: I admire the Hufflepuff spirit of
We'll take everybody who is willing to do the work
; I just didn't have any black thread and was waiting for some to turn up in the thrift store. I eventually gave up and bought some new and now, inspired by this craftalong, Hufflepuff finally joins the other houses.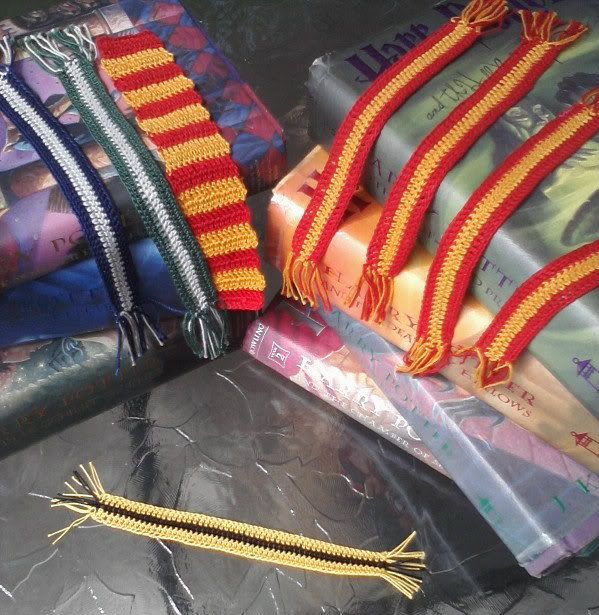 The Huff marker will live in
The Goblet of Fire
, the only book with a major character from Hufflepuff.
And I figured as long as I had the thread out, I'd make some more. I'm always losing bookmarks (other than these HP ones) and one was intended to become my portkey on a nearby Muggle campus (cleverly disguised as a lost bookmark in their school colors) if life and poor planning hadn't intervened.