QUIDDITCH CHALLENGE -- Ravenclaw House
I'm afraid I'm a poor Quidditch player, but I gave it a go anyway.
~*Beater (20 pts): Don't get beat by something new, try a new-to-you technique or material.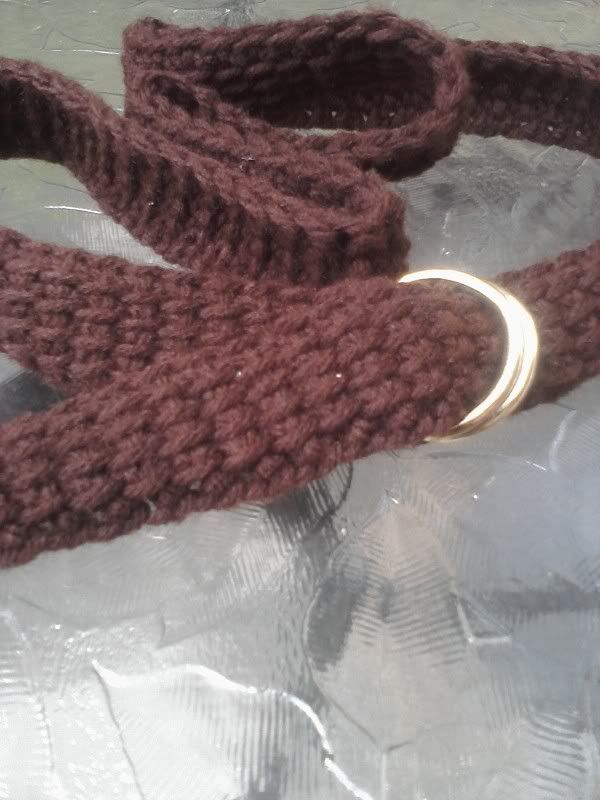 I needed a new belt and it's hard to find women's belts that I like, that fit, and that aren't totally shoddy. I've been meaning to sew a simple D-ring belt all summer, but when the Beater challenge came up I decided to try making version of the Tunisian crochet belt that I saw on the program
Knit and Crochet Today
. It was my first time trying Tunisian crochet (aka Afghan stitch and a few other names), and, although there were a couple of false starts, it was fun to do. I like the grid-like texture it makes on the right side. I enjoyed making it so much I made my belt a good seven inches too long and had to unravel!
~*Seeker (20pts): Get the Snitch or die trying. Craft something with a snitch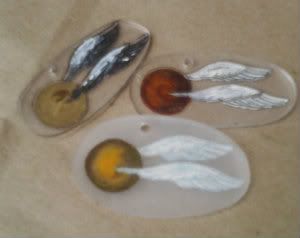 Not sure what to do, I decided to do something I hadn't done in a few years: play with Shrinky Dinks. I'd never used the Crystal Clear Shrinky Dinks at all, only the classic Frosted kind, so I just experimented a little with markers and a touch of acrylic paint and made some Snitch charms.
~*Broomstick (20pts): What would quidditch be without a broom? Craft an item featuring a broom or inspired by your favorite broomstick.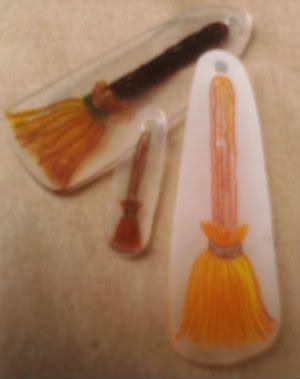 More SD charms. As you can see, these aren't sleek racing brooms. I went more for the family broomstick; the darker one especially seems designed to cater to the ample-bottomed witch or wizard. The little one is obviously a toy broomstick.
[ETA my house name.]