So I had to make costumes for a murder mystery that my family did. But the catch was that it was set during WWII so I had to make 4 of the 5 costumes and I am not the best with clothes for adults. So here they are.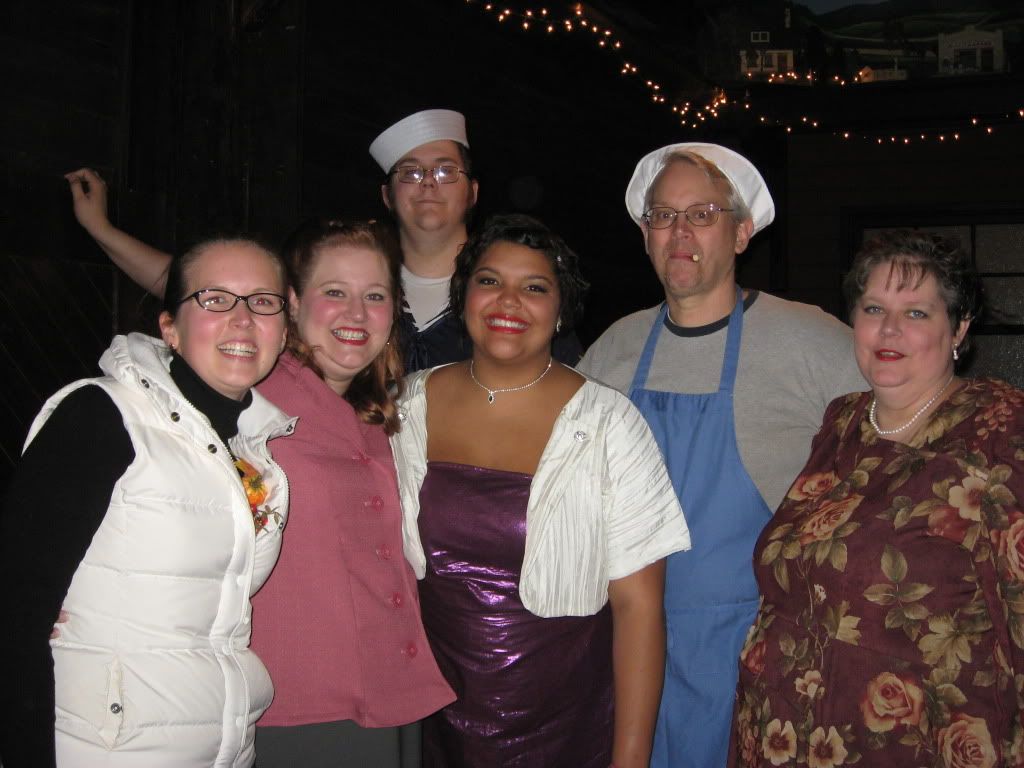 My Brother is a sailor and while it is not completely period accurate I it is more an homage to the uniform. I was unable to find a sailor costume pattern anywhere unless for little boys or sexy girls, since my brother and the part he was playing did not follow those I improvised I used a scrub pattern and mixed the scrub top and the scrub jacket. I winged it on the sailor flap.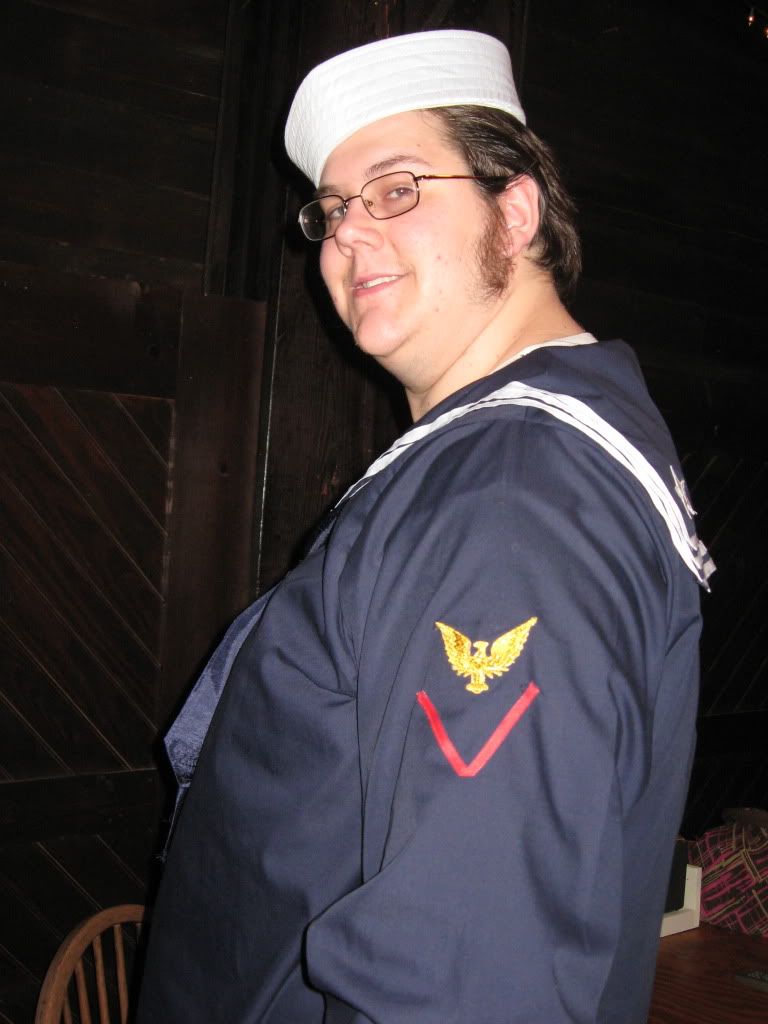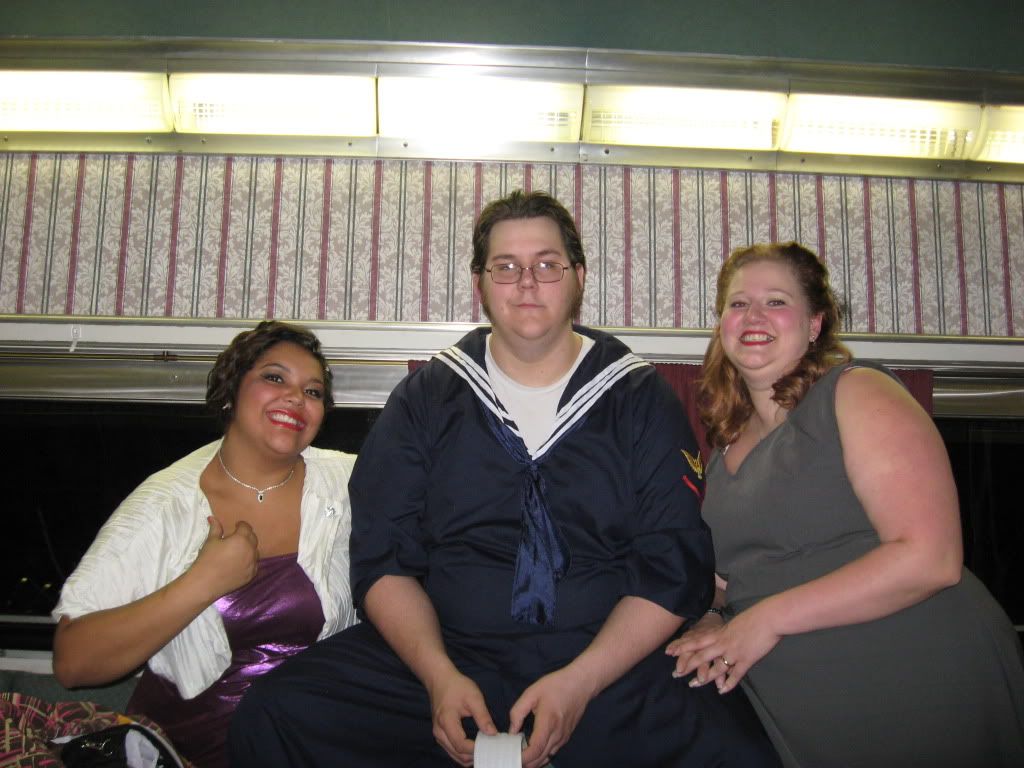 My friend Jade played a night club singer and so she had a shiny outfit her costume took several tries and several incarnations. I finally landed on a picture that I had found and altered modern patterns to match it. She also had a modified finger waves that I did.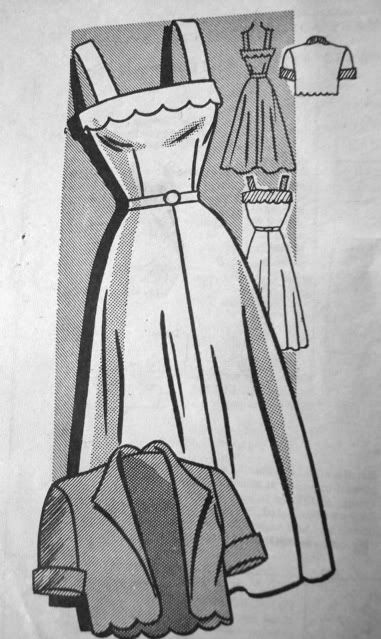 She looked great.
I played a secret agent. I made my outfit and while in the end I was not entirely happy with the fit of the jacket bottom. I am pleased that I made a jacket complete with button holes. I made the dress underneath but I have the posted fourth picture of the dress by itself
I wore my hair in victory rolls. and I just loved it.
My mom played the Sailors mother (I know big stretch for her) and went with a authentic 1940s pattern from simplicity I believe. There was an odd bunch in the stomach due to the pattern type but we made it work and while I dont have any really good pics here it the one I have.
Lastly my dad wore his own clothes but I had to de-frill the apron and since we only had one sailor hat I had to make a second with no pattern I just used the one hat we had to copy. He loved it.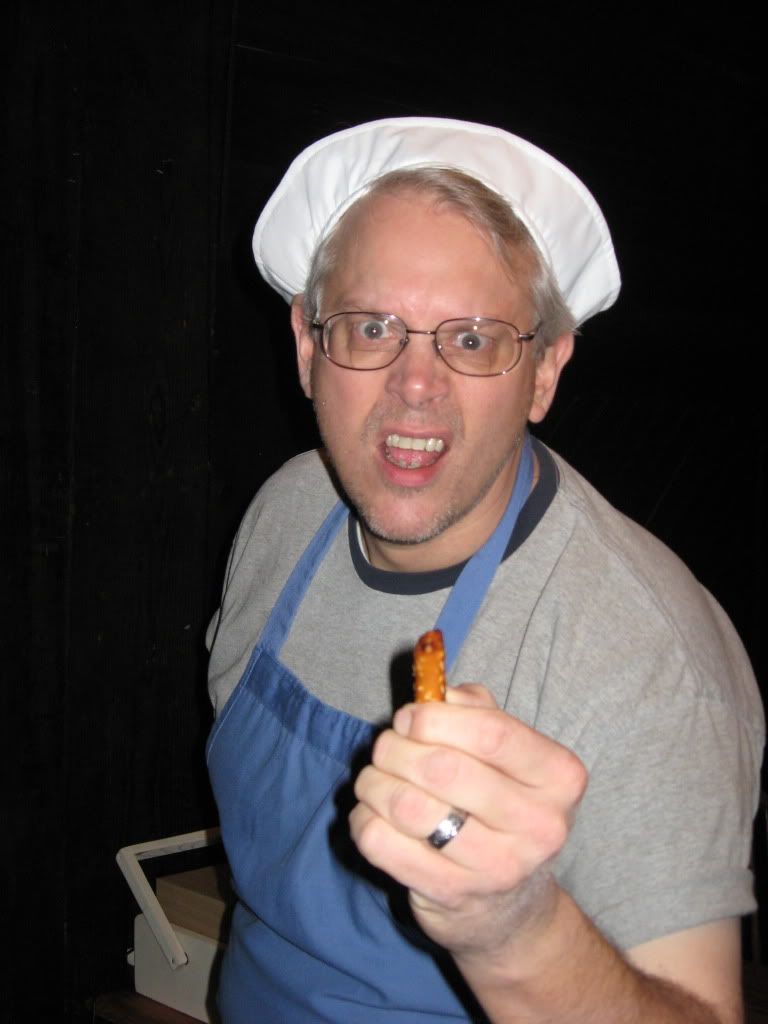 Thank you for looking and comments or suggestions greatly appreciated.