So Miss Barbara totally spoiled me. She sent us 3 stockings off my wish list, a matching scarf and fingerless gloves for me, a scarf and gloves for my daughter and lots of other goodies: stitch markers, a postcard, fairy decal, a zipper purse for the tittle one(she already put in her lunch box for her milk money) a screw driver key chain for DH(already on his keys), some adorable christmas tissues, two candy cane pens, two wall plaques ( "Hearts and boo boos healed here." and "Motherhood isn't for Wimps" so cute), She sent me socks which are teal one of my fav colors.
She also sent some presents for my Daughter for her birthday. She sent her the cutest wooden picture of the number six how old she will be (she took it out right away and colored it, she loves crafts), some stickers and a sticker book, also a geoboard.
We were so happy with anything and My daughter wants to put the stockings in her room she said she doesnt have any decorations in her room, how an I say no.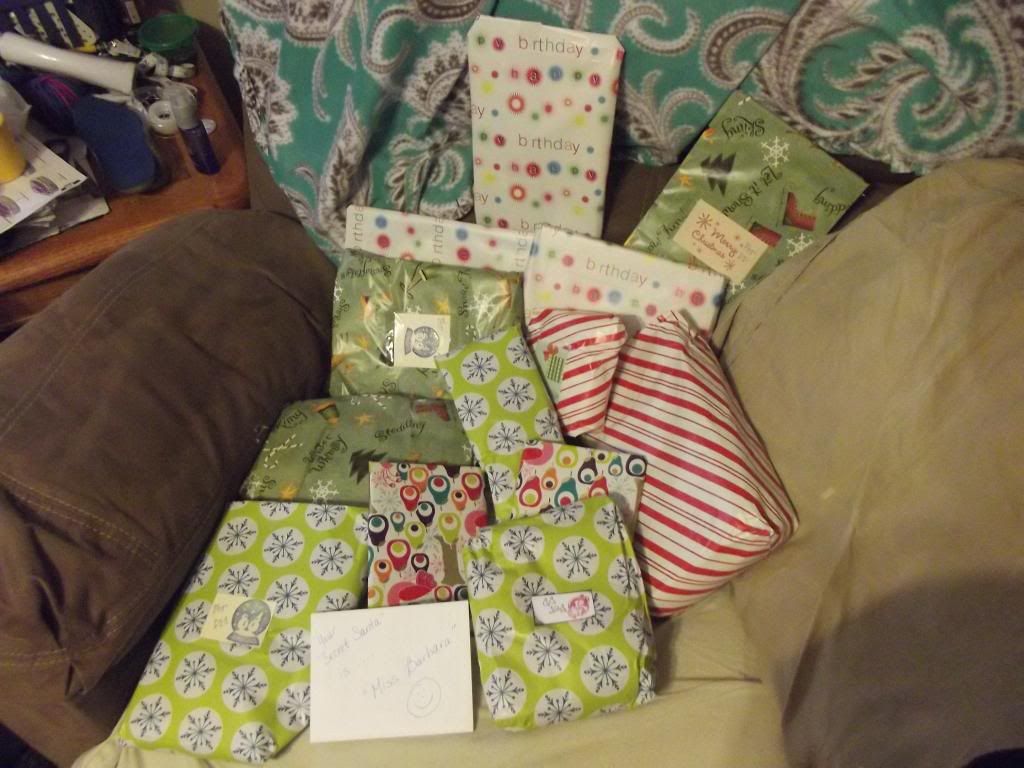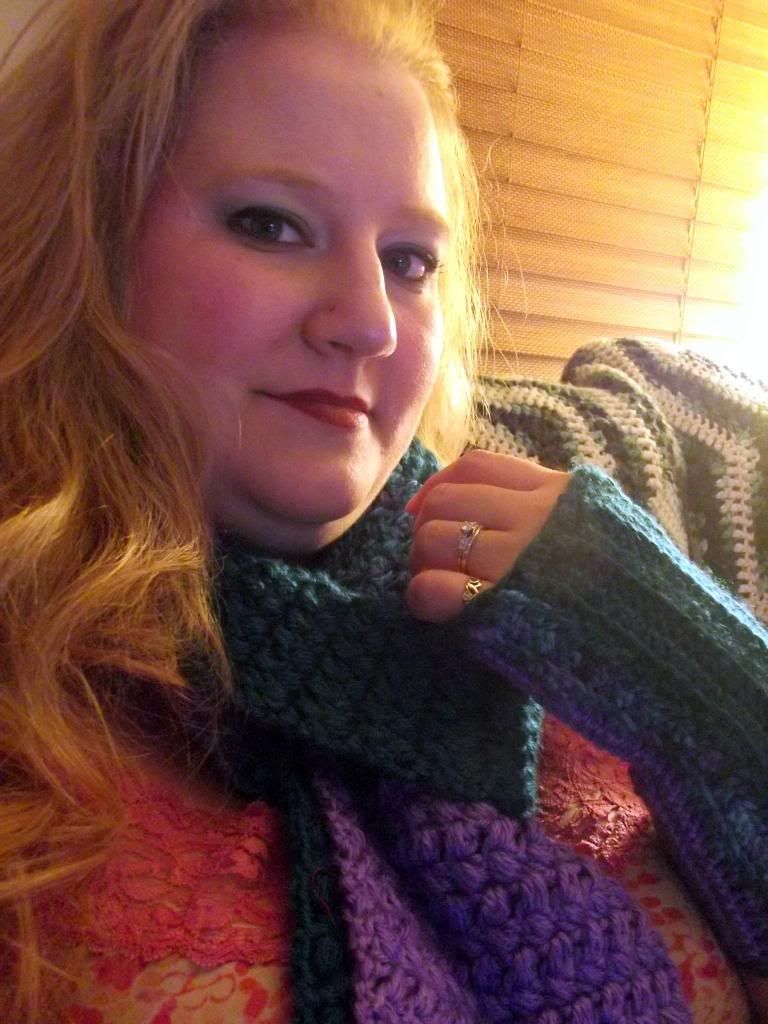 Thank you so much Miss Barbara.
And Merry Christmas to you all!