jca1982 and I met today and had a lovely time with her little girl in a park! I had so much fun and I LOVEEEE my gifts!
Here are some pictures I took of Jen and with the things I made her!
Jen and Chloe!
Jen and Chloe!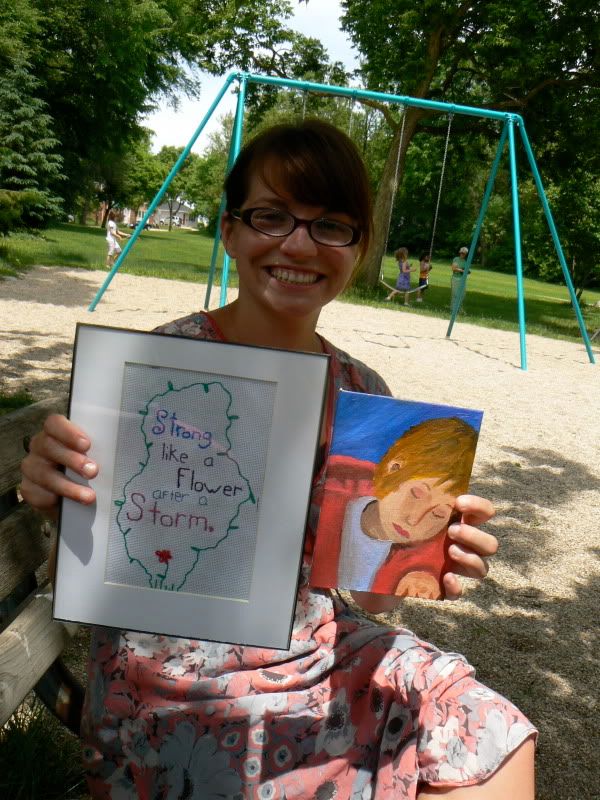 Jen with painting of Chloe and embroidery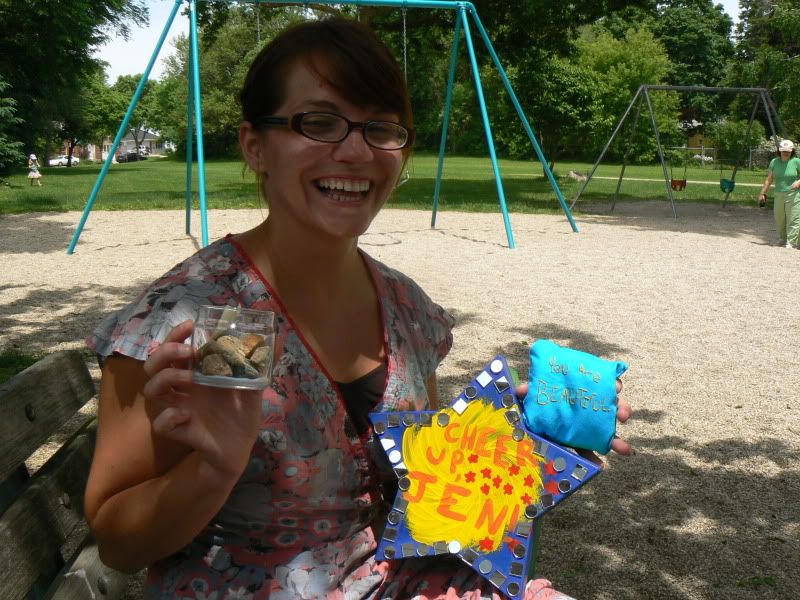 Jen with accomplishment rock counter, box, and pin cushion/pillow thing
Me, Jen, and Chloe!
An odd little child took this for us....
And this is me with the RAAR grr ugggh unicorn patch and sweeeeettt recycled paper bowl I got from Jen! She has the pictures of me with the ghoulish journal and pillow she also made me!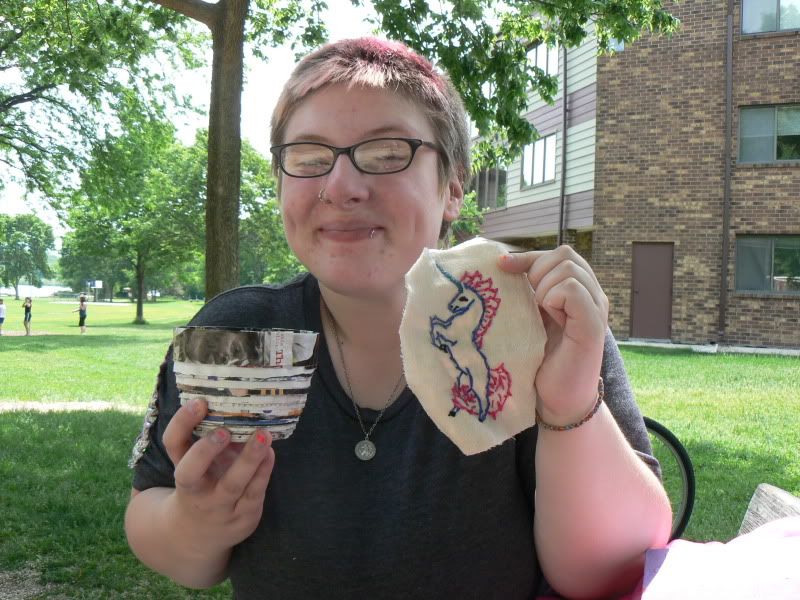 Not only got some sweet things to cheer me up, but also made a new friend!
THANKS!!!!!