This year, Levi was debating between a "llama" and a "decorator crab". I talked him into the crab idea!
I used "A House for Hermit Crab" by Eric Carle as inspiration. This is a type of hermit crab that decorates its shell with various things for camouflage.
It consists of:
- a full body suit/jumpsuit with a front zipper and elastic hood. Eyes on stalks attached were hand sewn and googly eyes attached to the ends.
- gloves with cardboard inside to give them a claw shape
- Pull on body sleeve that has a dimensional chest piece, and attached legs with wire inside to give them shape.
- Shell, made from a giant long stuffed tube of fabric swirled into shape. It goes on like a back pack, and has a waist tie that slips under the body sleeve. On this is a bunch of decorations including seaweed, gems, starfish (which Levi helped make), a snail, sea annenomes.
Here is a video of a 360 view, its pretty hard to photograph to see everything!
http://www.youtube.com/watch?v=h4C1y6ZWbD8&feature=youtu.be
At the zoo:
Back:
Front: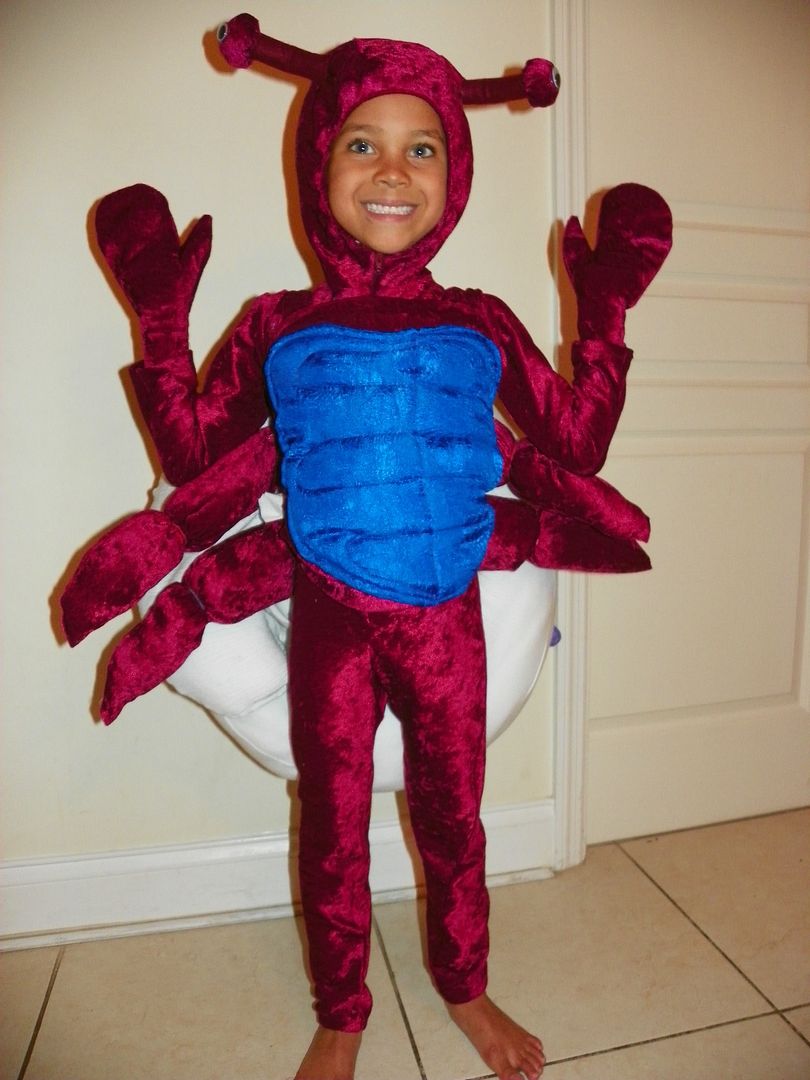 Eyes:
Here is is laying down (he was being silly waiting for the zoo train):
And this is just the jumpsuit: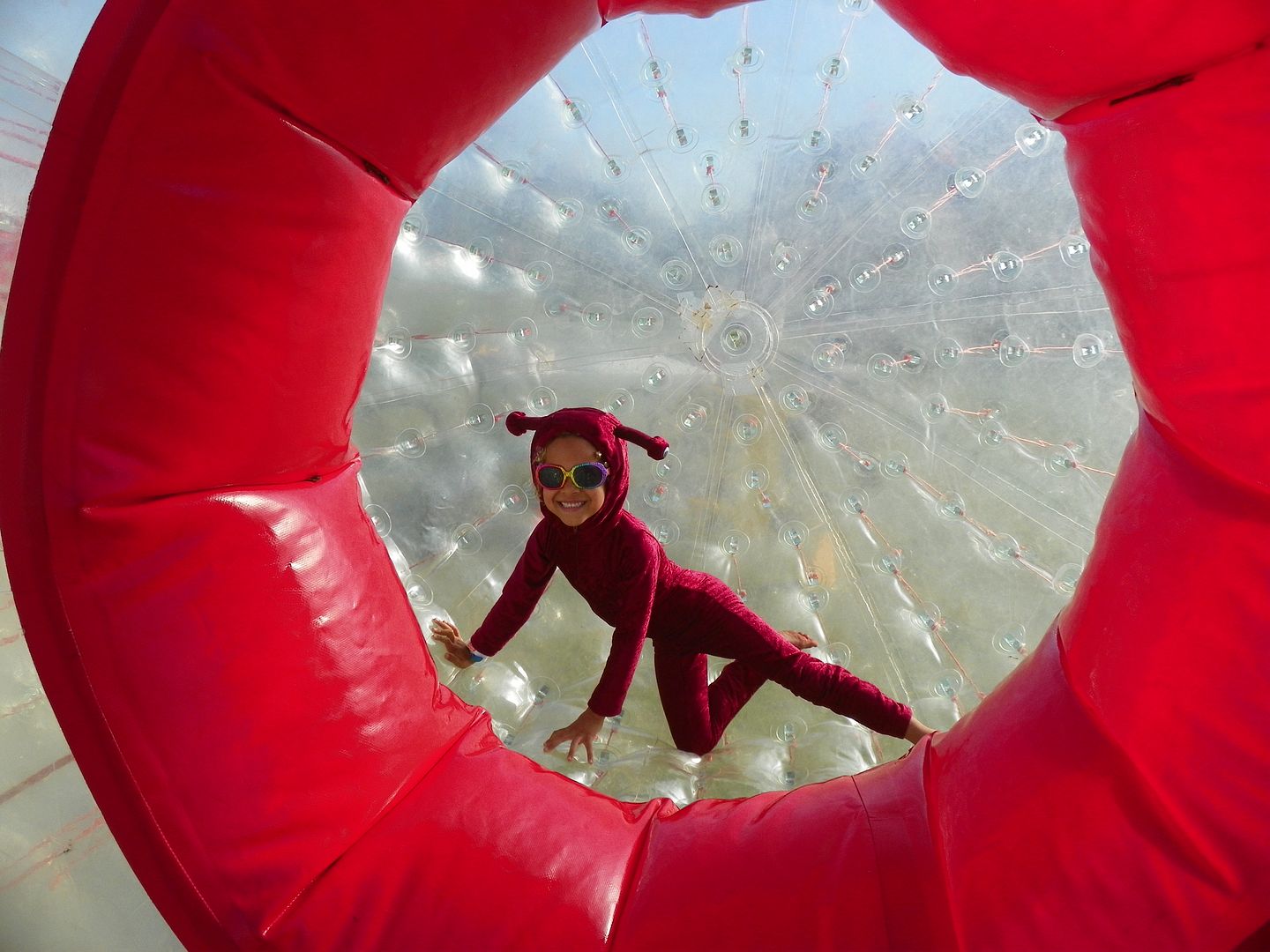 He LOVED his costume and got lots of compliments! Happy Halloween everyone!