Here is what I got from Willowe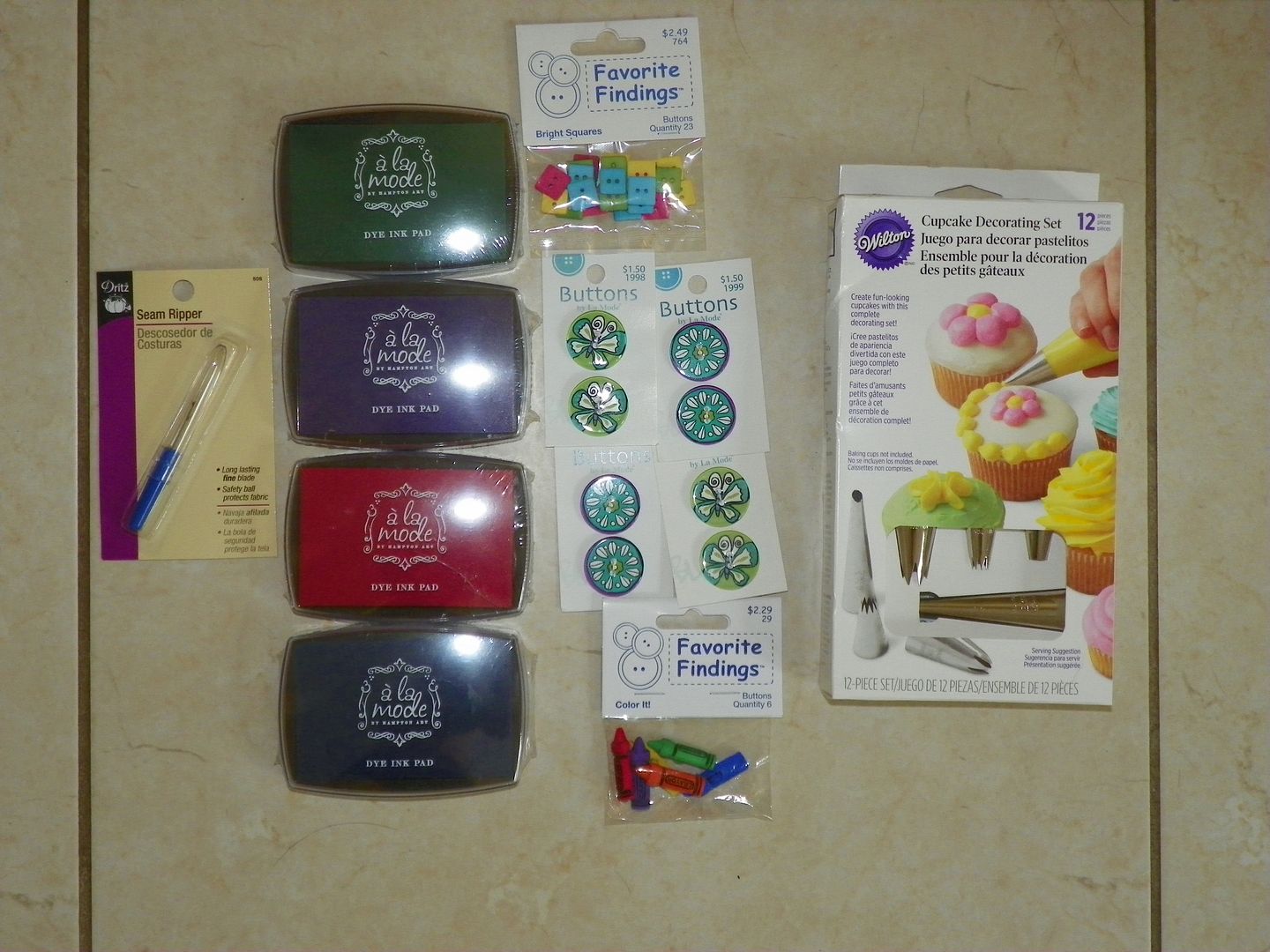 A seam ripper - super useful b/c I always loose mine, and the only one I have at my house is a giant one.
FOUR stamp pads - really cool b/c I just started carving some stamps from erasers, and didn't have any ink! I've already used them to make a mothers day card!
Buttons - little square ones, some pretty round ones and some fun crayon ones - all great for the kids clothes I make!
and lastly, a whole set of stuff for cake decorating - there are bags, tips and directions. Perfect b/c my son "got" me a cake decorating class for mothers day, so now I have more things to work with! I'm going to use it at the end of the month to attempt to decorate my grandma's 85th bday cake.
Everything is right off my wishlist and it will all get used, so thank you very much Willowe!