Here is my package from Painted Sparrow
First are these fun socks, which have dino spines at the back. She included 4 pairs, for me and for Levi. Levi put them on right away!
Next, some shirts:
One is a vegisaurus, in Levi's favorite color, and the other one is perfect for me to wear to the gym!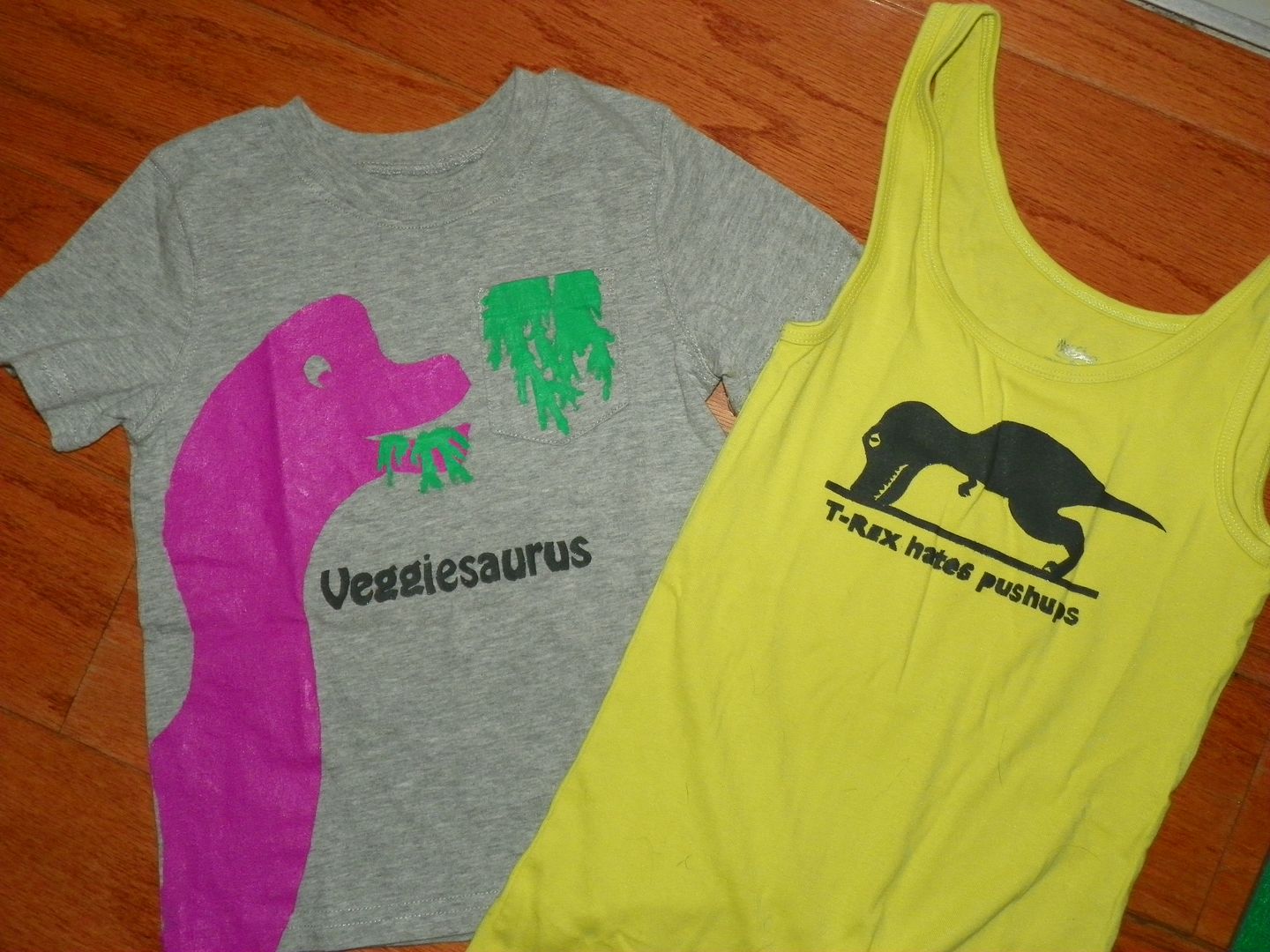 Felt dinos: These will be great for homeschool lessons on dinosaurs, they have all the dino bones. There is also a red one that is a "design your own dinosaur". There are facts about each dino on the back, as well as a set of cards with dino info on them.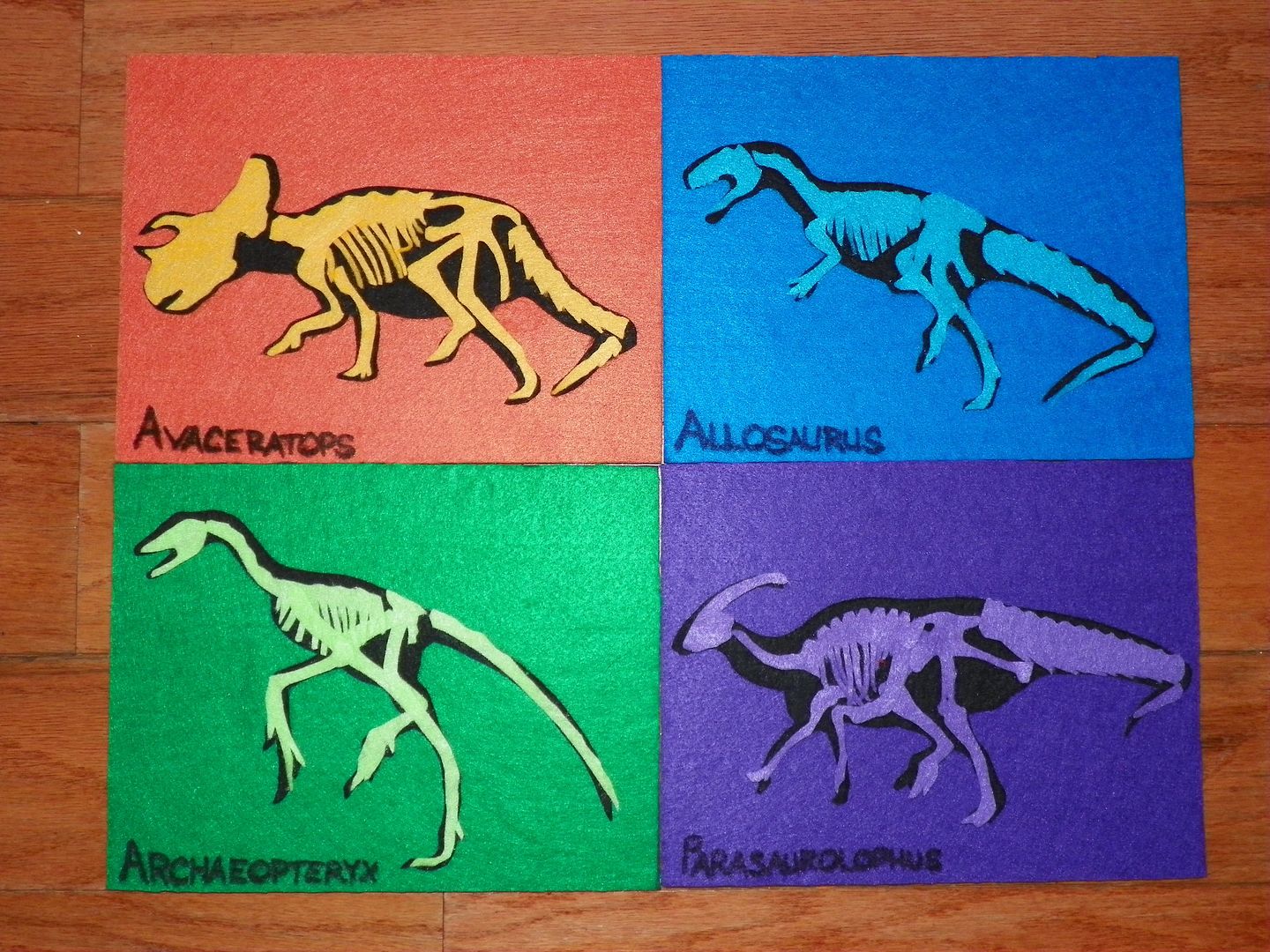 And last is this great hooded towel - its got spikes on the top, and soft terry fabric on the inside, its a great size for Levi, he has already used it after swimming yesterday. It also makes a good dress up costume!
Thank you for the wonderful package, Levi and I are really enjoying it!