Here is what I got from ilovemybrachiosauru
s
Zip up sweater for Levi: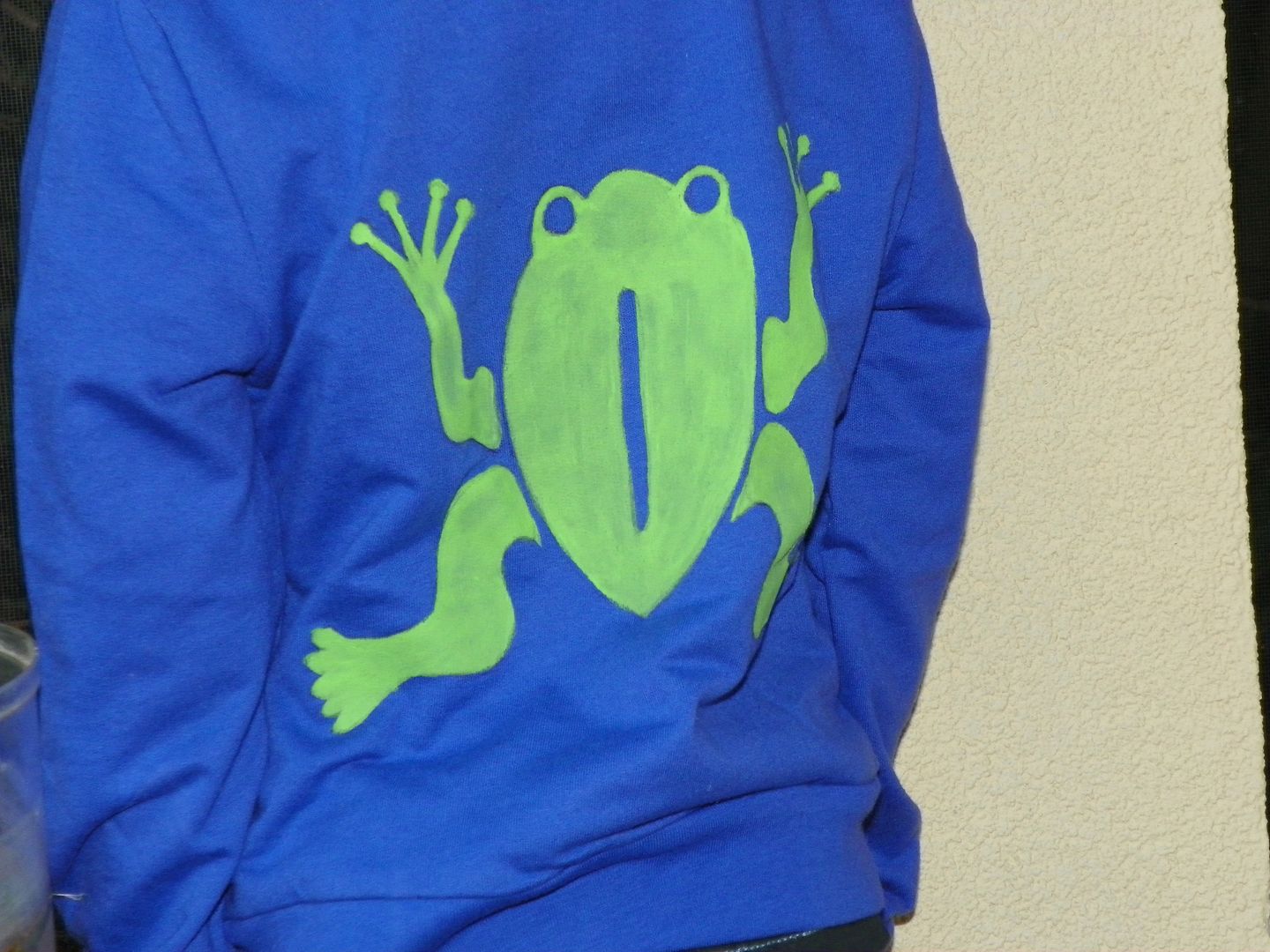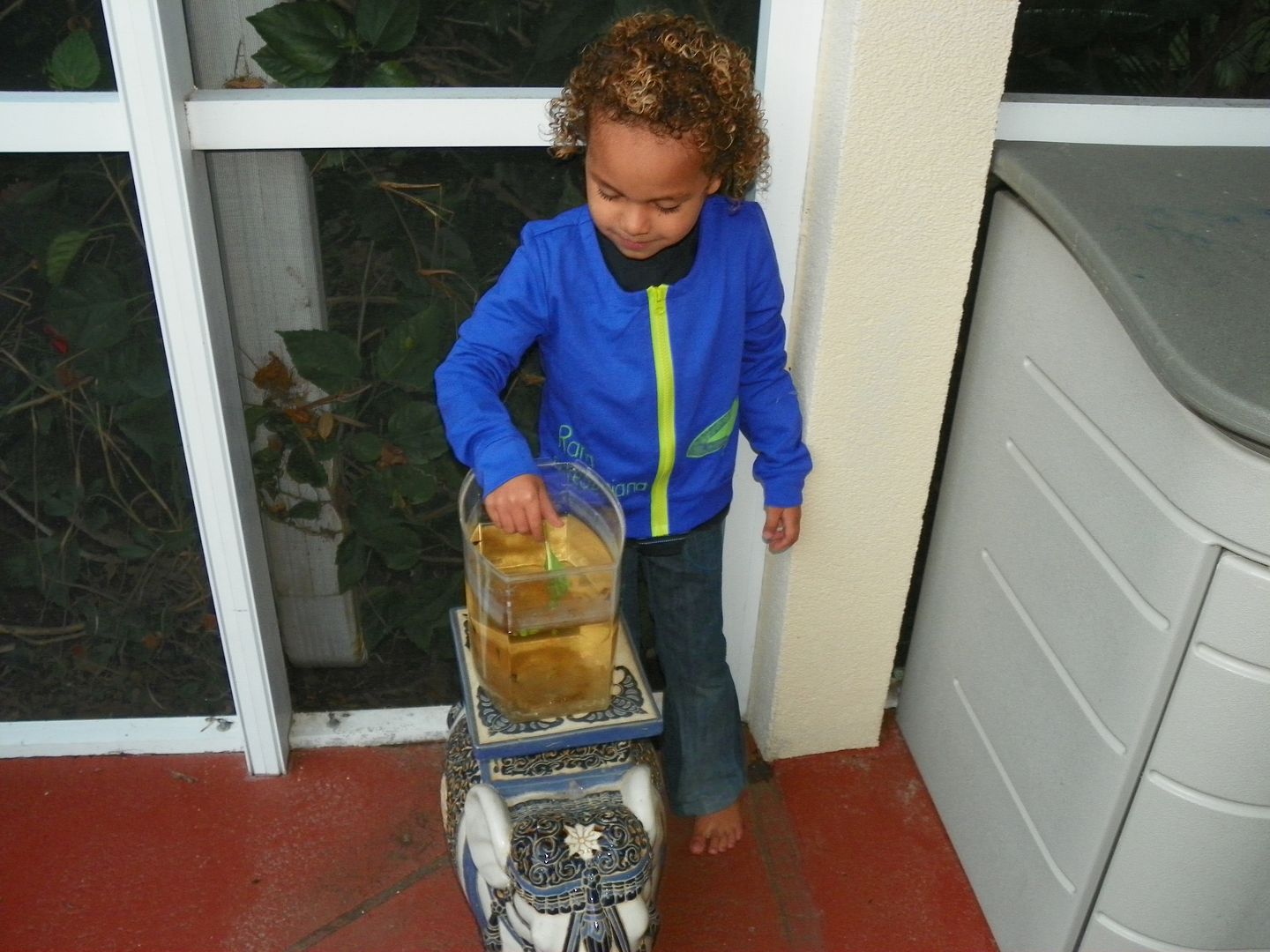 It has a tadpole on the front, and frog on the back. He is feeding his tadpoles in the second pic. It also has the scientific name for them on the front, which is fun b/c Levi loves anything to do with science. Its a size too big but it must run small b/c it fits him nicely! He has already worn it several times, its a nice weight for florida.
I also got a mat for the beta fish, "Stinker Fish", which is under his tank, and a nice lavender pack that you can freeze or heat up. It smells good!
And Berkshire got 2 toys that float (she loves playing fetch in the pool)