Okay prepare for Mexican awesome-ness! I received from Morgan on Saturday but have been super busy and haven't posted pics until now so a big "I'm sorry" goes out to her! Anyway check out all the fun!!
Here is a group shot: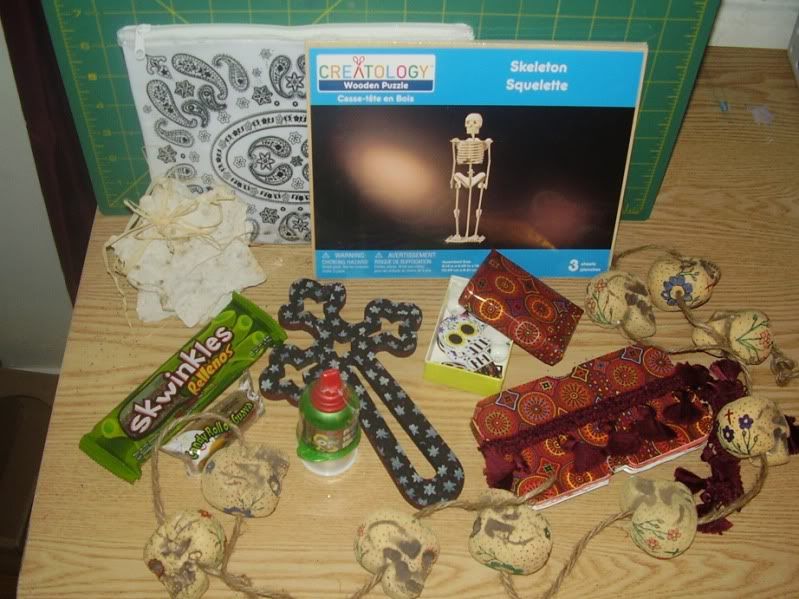 She sent me this awesome vinyl pouch that looks like a bandana and it had all kind of goodies inside! And the skeleton man is one of those wood puzzles where you punch out the pieced and put it together to get this 3D looking result! I opened the package right away and figured I would put it together that day, but then it looks complex. LOL. So I decided to wait. I think I am going to paint all the pieces first and then glue them as I go. I want it to be permanent!!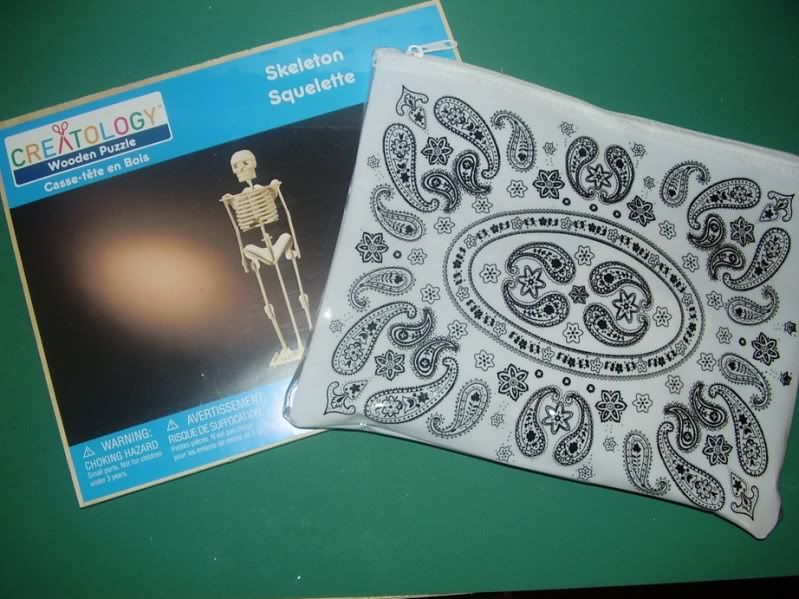 She sent me some candy. All made in Mexico. Let me tell ya....they sure like Chile powder in Mexico! It was one of the top 5 ingredients of all the candy except one! I tried them all. Some were edible and others not so much but the fun was definitely in trying them! Also the cross is one of my FAVORITES of this package. Morgan doesn't know it but I am trying to start collecting beautiful crosses. This will be only my second one but you have to start somewhere right!?!?
Oh and the paper stars have seeds infused in them and you plant them and something grows. I forgot what that something was tho. Morgan wrote it down in the note she gave me and I lost it. I think it is peppers? Well I will just have to find out when I plant them! Hopefully I won't kill whatever it is. I do NOT have a green thumb AT ALL. I kill everything that I come in contact with when it comes to plants.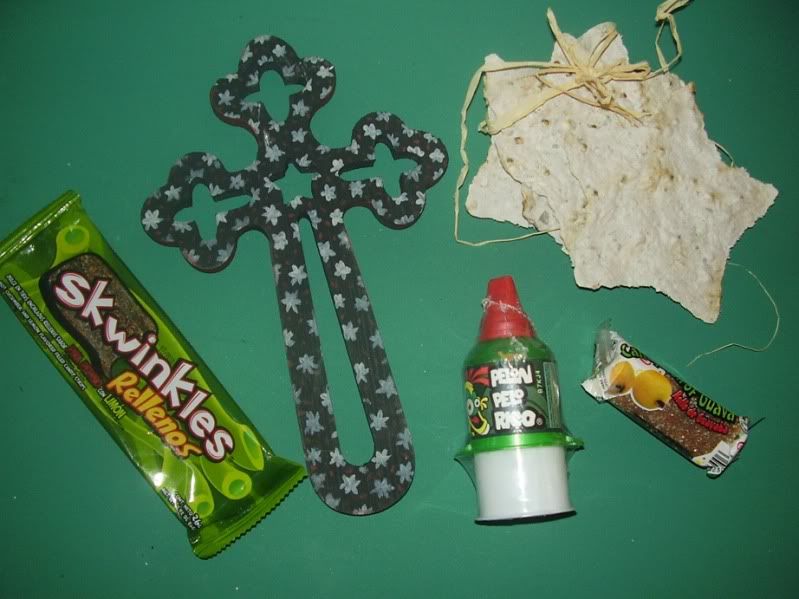 Here are some cool skulls on a string. She decorated all of them "Day of the Dead" style! She did a beautiful job!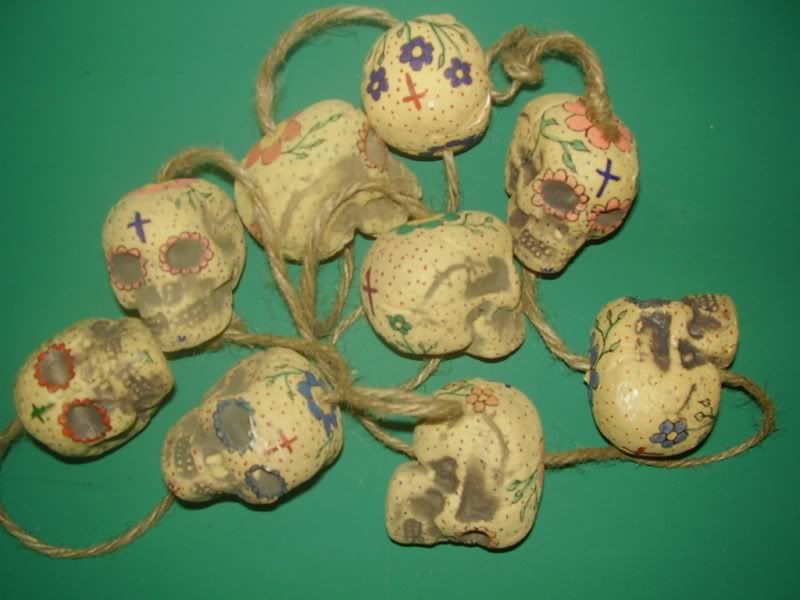 These tiny goodies rock too. I especially love the glass skull beads!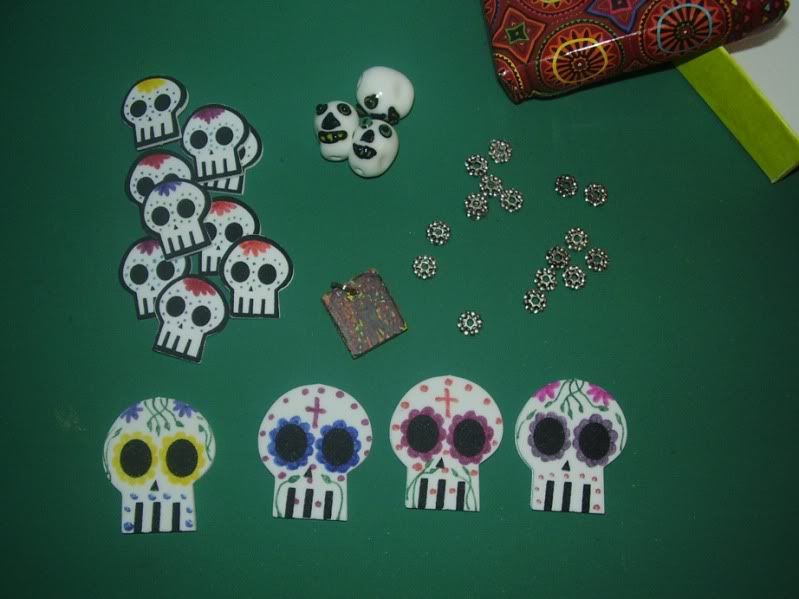 And last but not least an altered book/journal that Morgan did an awesome job on. She painted all of it!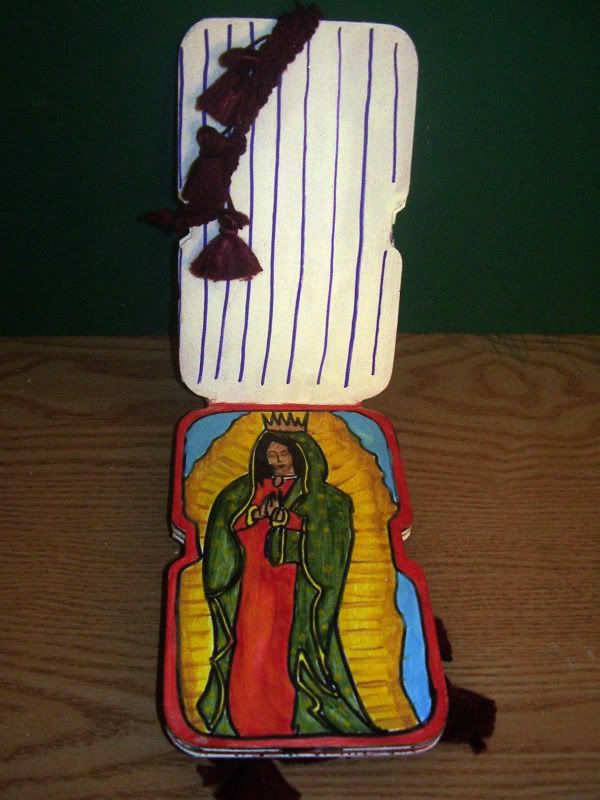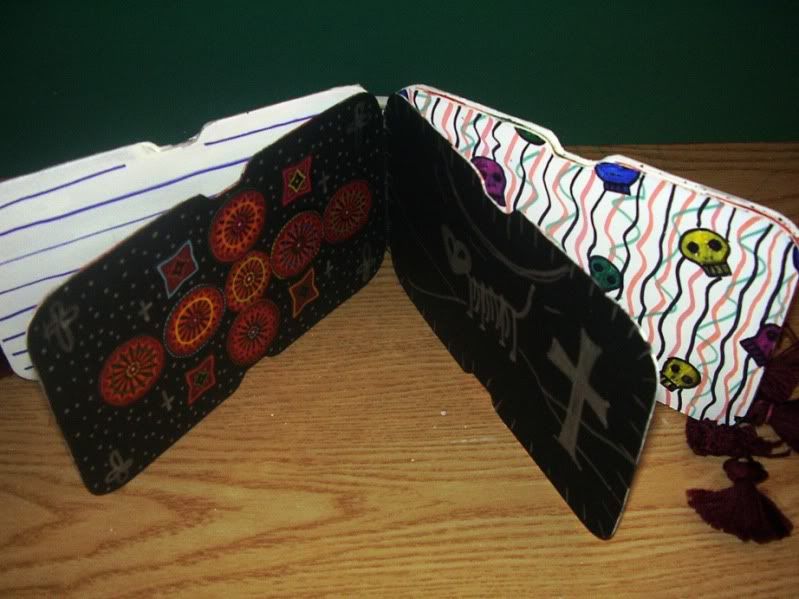 Thanks again Morgan! Sorry I took so long to post pics! This was such a fun swap that I am ready fro round 2!! Oh and I can't wait for you (Morgan) to get your package! Should be today!!