So! I volunteer at the Vancouver Aquarium!
This year for the christmas party, I was told to bring a dessert!
After brain storming/google image searching, I found these:
http://visualstreak.com/2008/12/11/shark-fin-cupcakes/
Rockin', right? And my attempt: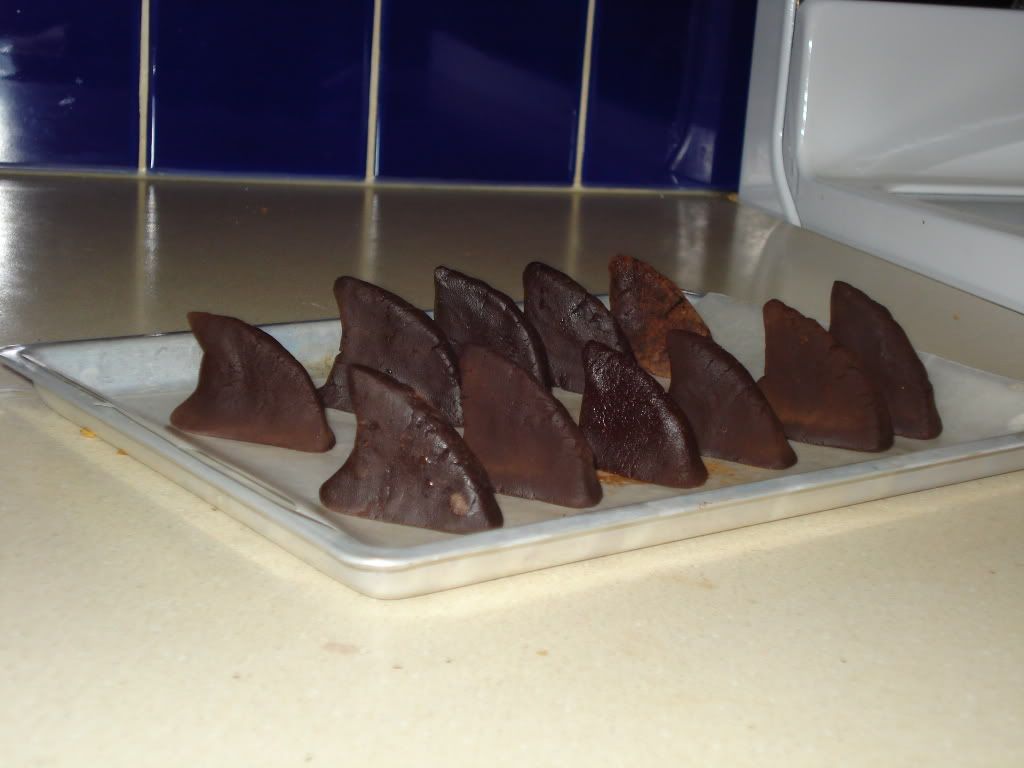 I decided to have a go at modeling chocolate for the fins. (my first time)
I think it went alright, but they definatly cracked... any tips for that?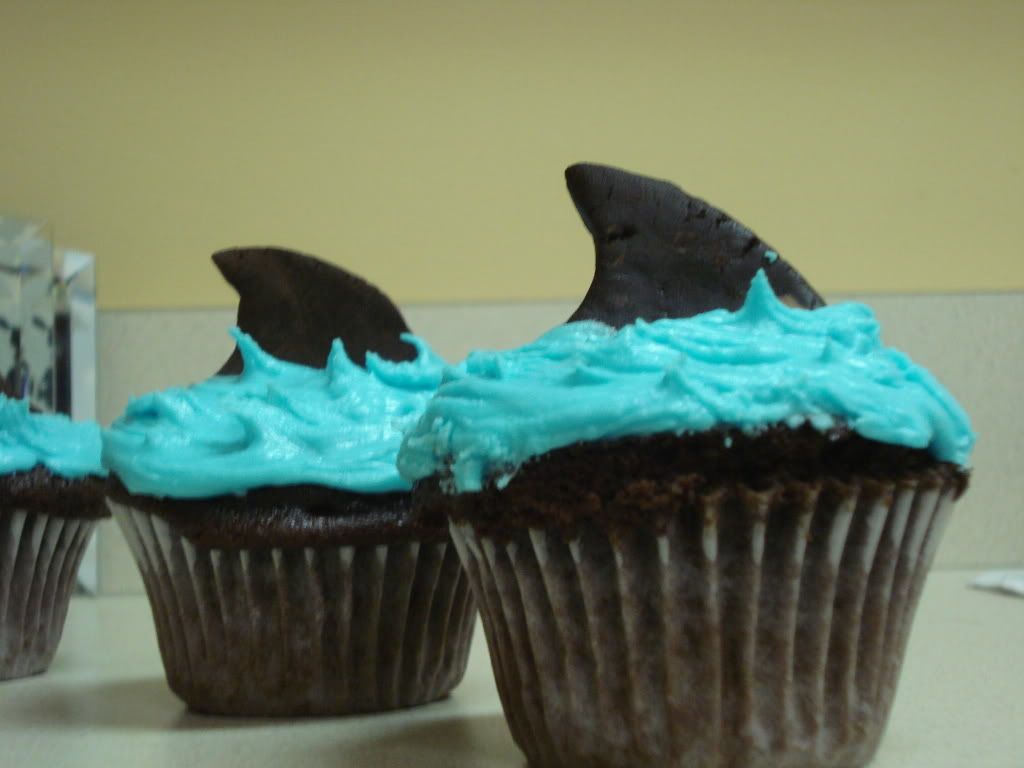 And the finished cupcakes.
I hope they go over well!
Thanks for looking, and SRSLY any modeling chocolate tips would be greatly appreciated!
- Shannon