When we bought our house, we bought from a very sweet elderly gentleman. The kind of sweet elderly gentleman who thinks that baby blue and pastel pink carpet are okay. Consequently, we have been saving up for hardware floors ever since.
For perspective, this is what our living room looked like when we moved in.
First we painted. We kept the same colors and just freshened them up, so I forgot to take pictures. Forgive me!
Next we took up all the carpet and cleaned the subfloor. (Side note: Carpet is gross!)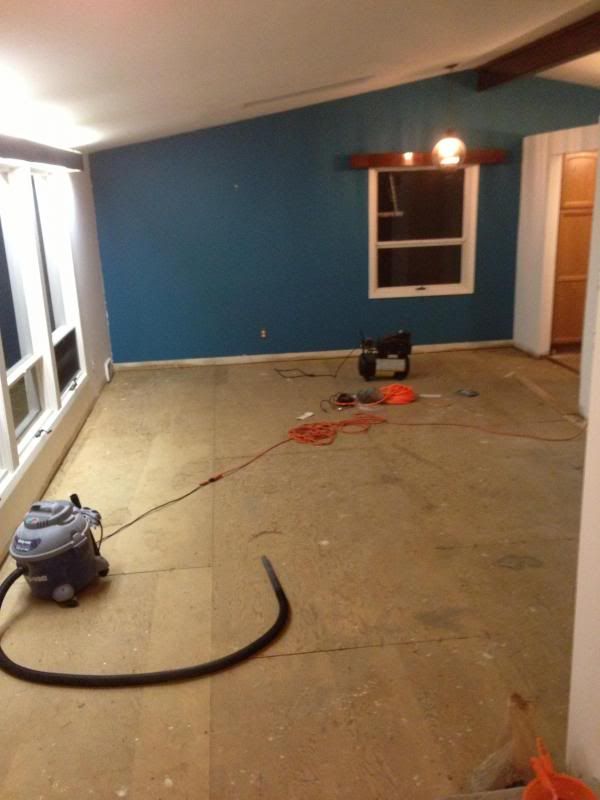 Next was the very long process of laying the floors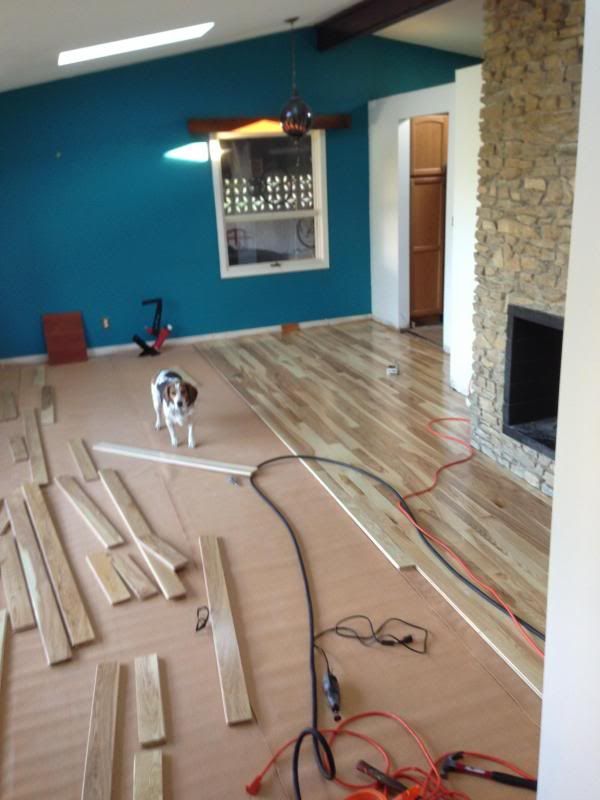 Complete!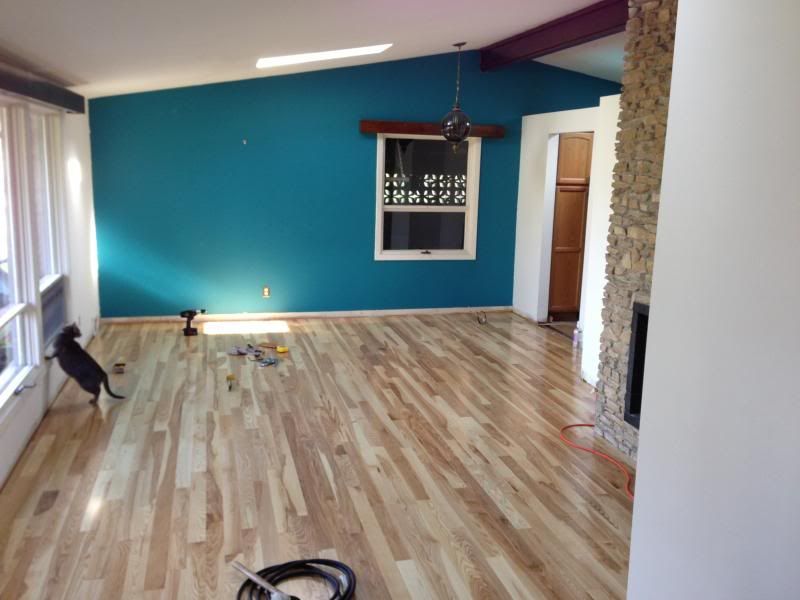 Then it was time to load in our furniture! We are both in love with vintage furniture, so our decor is a mix of hand-me-downs, thrift shop finds and auction bargains.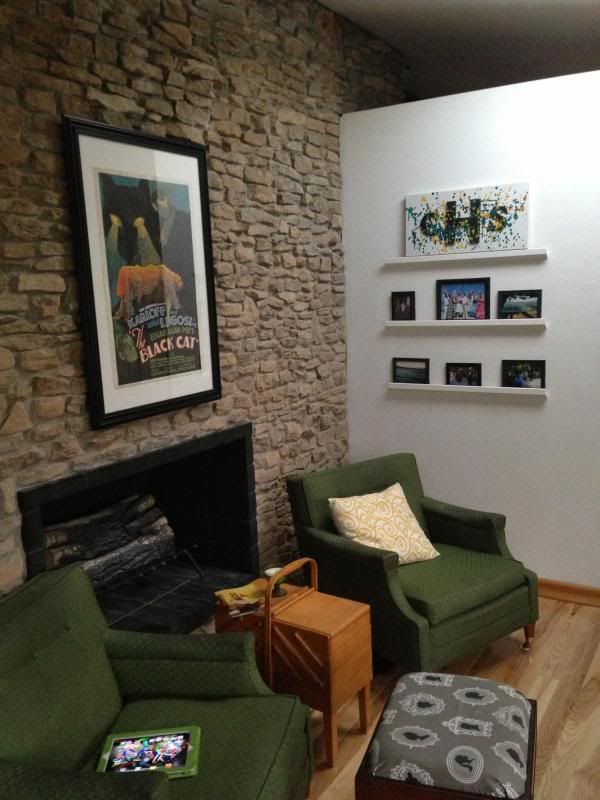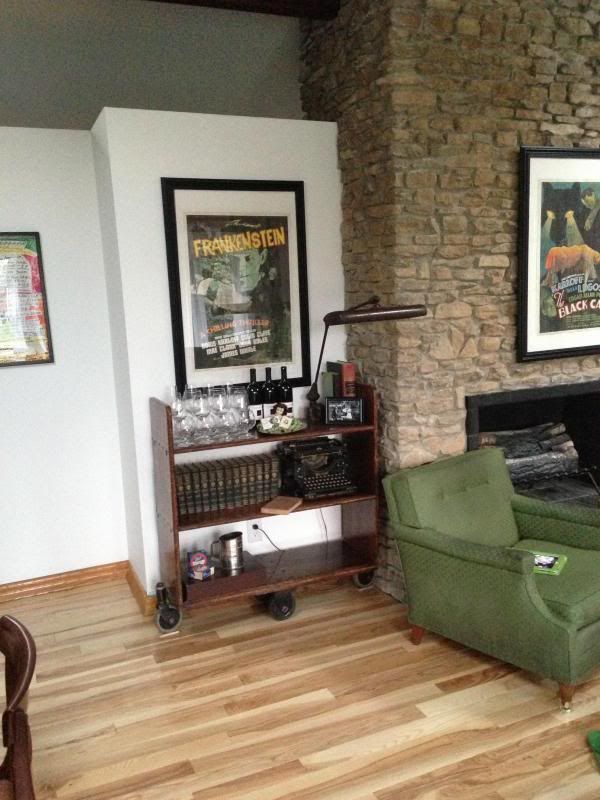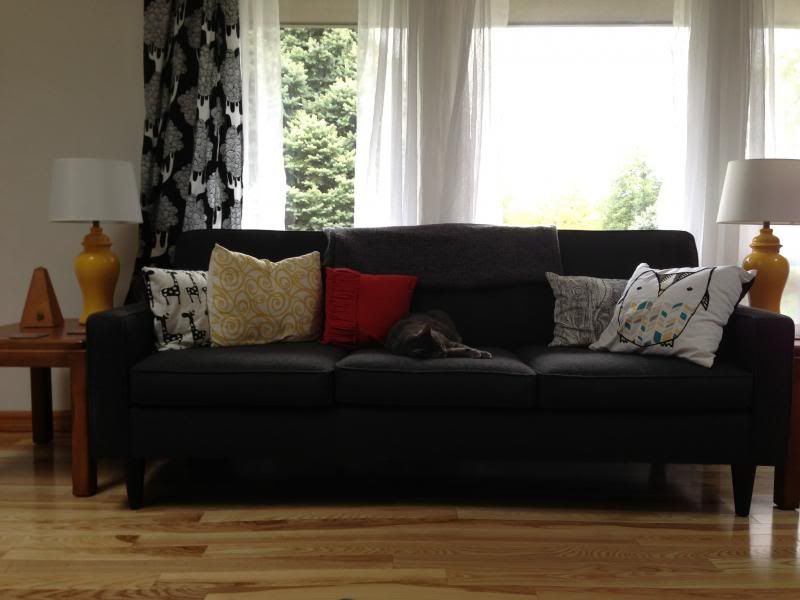 We are so thrilled with the results! I can say that it was a ton of work but totally worth it.
Next? The computer room and kitchen.....