I have this white shoe.
What should I do.
It so plain jane.
it'll drive me insane.
So i thought for awhile.
Almost in denial.
i searched my head.
Until "Dr. Seuss!" i said.
so i doodled and drew.
then transferred the image to the shoe.
i used black, and white.
red, blue, oh what a sight.
I'll wear my new shoes.
in whatever i do.
work and play.
and night and day.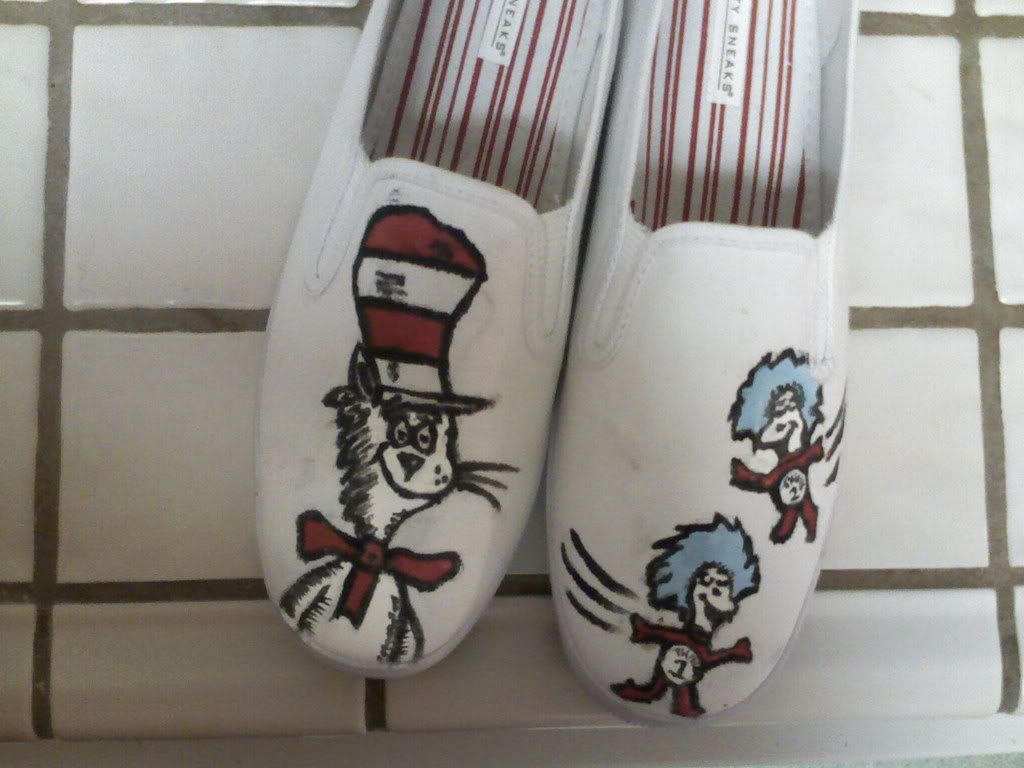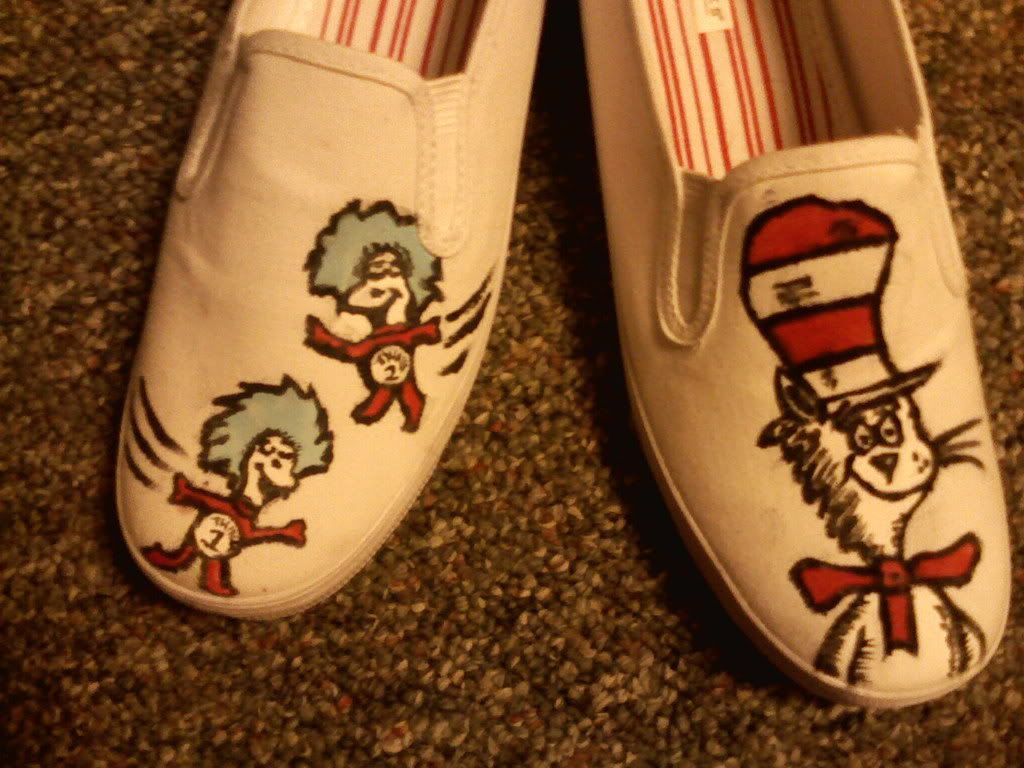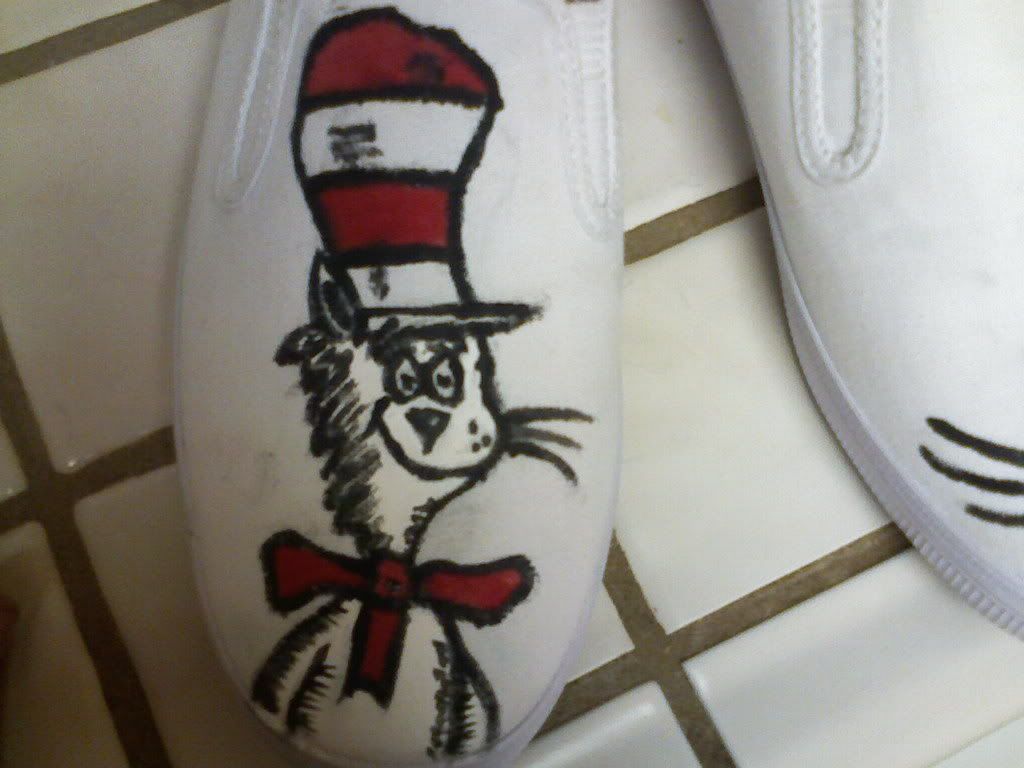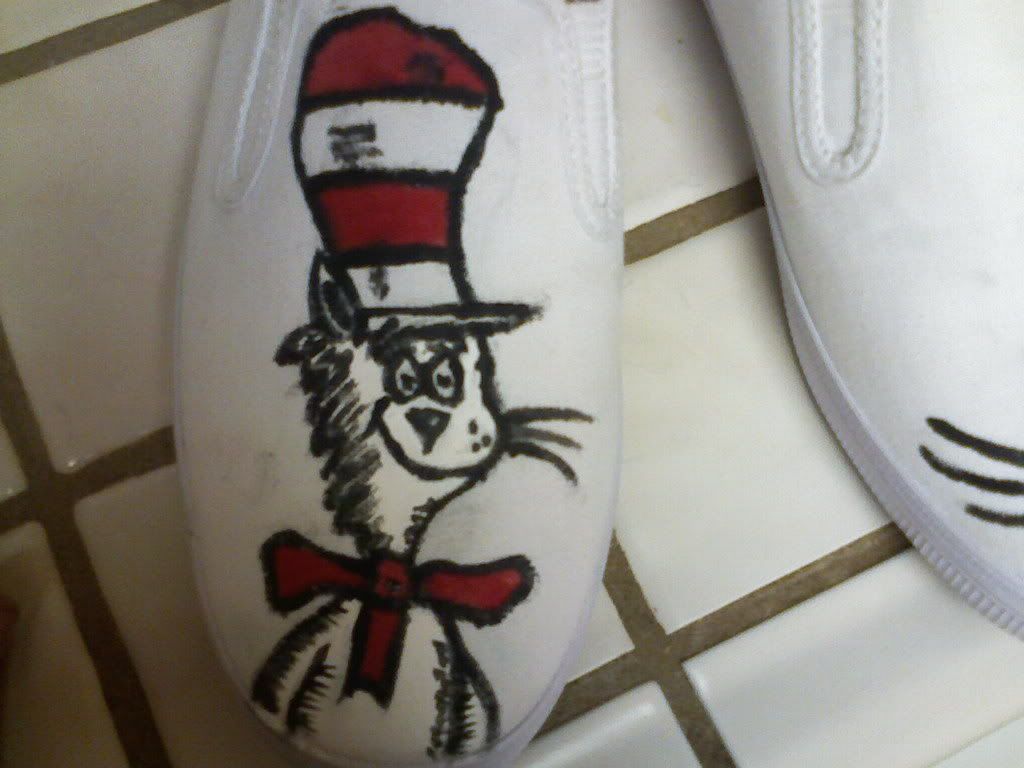 i hope you enjoy:)
also does anyone know an easy way to get small paint smudges off without ruining the shoes?