when I first saw this here on Craftster, I had to have it. I had to have Capsters too, but Borders was all out so I had to order it.
but this (plus everything else I do) will keep me plenty busy until it comes.
first we have a beautiful masquerade ball gown: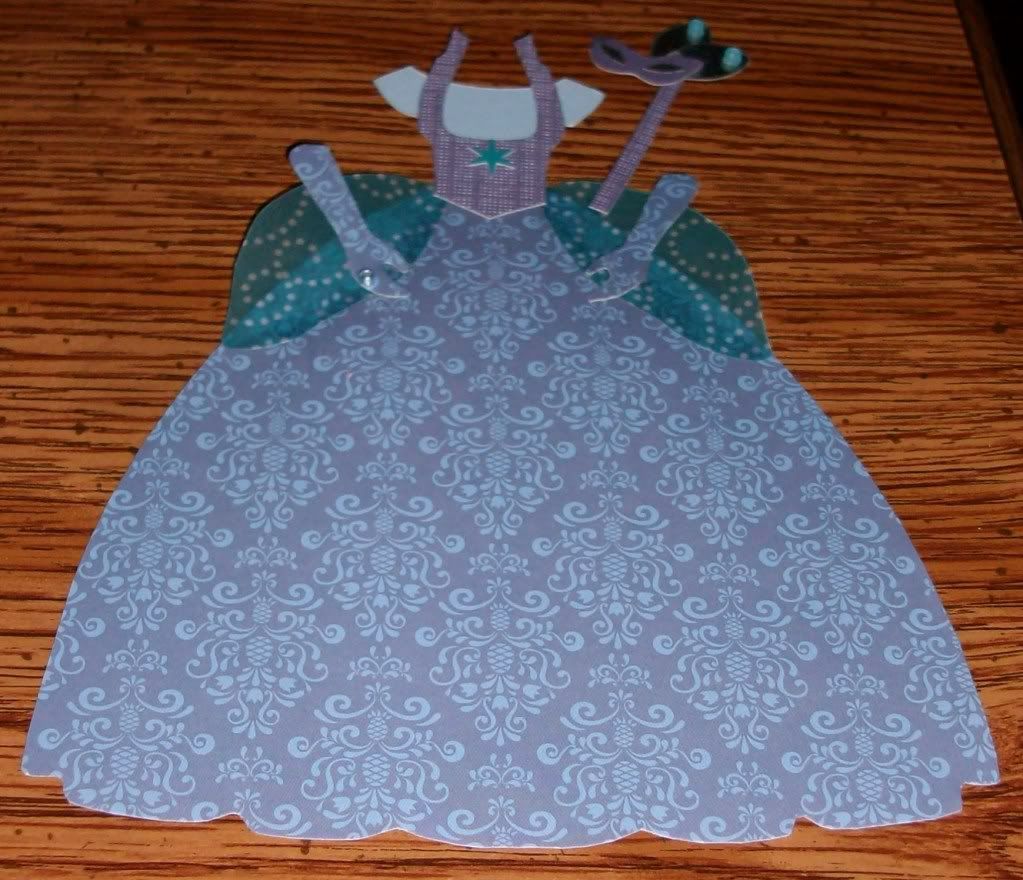 then I made a jester's costume: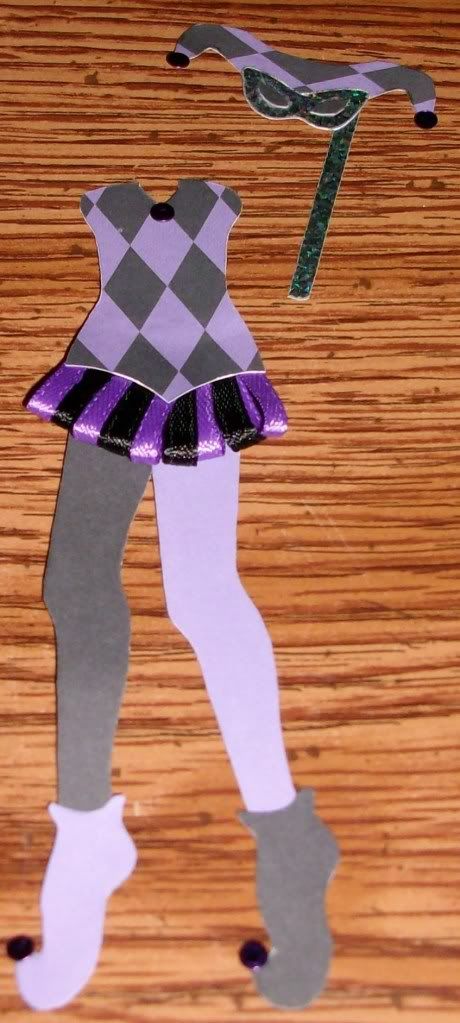 there are so many possibilities with this kit, plus you can always use your own paper if you don't find what you want inside. I have some black velvet paper I plan on using for a gown soon. or maybe even a catsuit.