yes, for the third time, "book" is in the title twice because for the third time, I've made a book-like needle book.
this one was for the OTHPT (One Tiny Harry Potter Thing) swap. my partner's favorite book is
Harry Potter and the Half-Blood Prince
, so I knew I had to recreate the cover into a cross stitch pattern. I made it up from a Dumbledore sprite and a Harry Potter sprite that
korinchan
made. then I found a sprite of a chalice and turned it into the basin that the locket was in. lastly, I found a background that was similar to the book cover. and here you have it:
cover: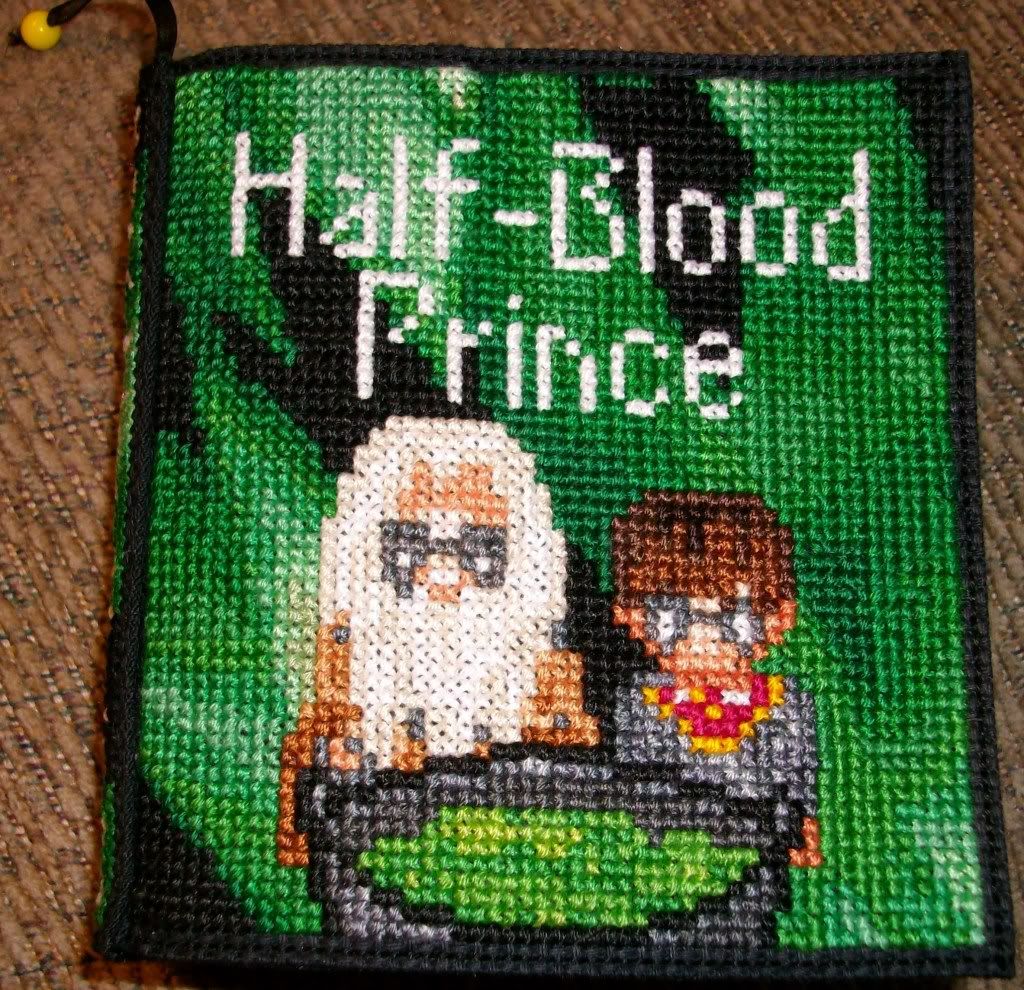 spine:

even though I nearly make my fingers bleed while making these, I'm totally addicted!