I am totally addicted to making these (thanks a lot
atlascoughed
)
.
she had made a pair of fairy wings for the
Multi-Themed Steampunk Swap
we were in together a few months ago. her pair can be found
here
(you'll have to scroll down a little to see them). she got the idea from a book I already had on my wishlist called
Enchanted Adornments: Creating Mixed-Media Jewelry with Metal, Clay, Wire, Resin & More
. the instructions called for resin, but she used Glossy Accents (or Crackle Effects. I used GA). so, I had to make a pair for my partner in the Legend swap and a few more for myself.
it's hard to see, but I put glitter in this pair.
then I got a little crazy and used leopard and zepra print tissue paper too.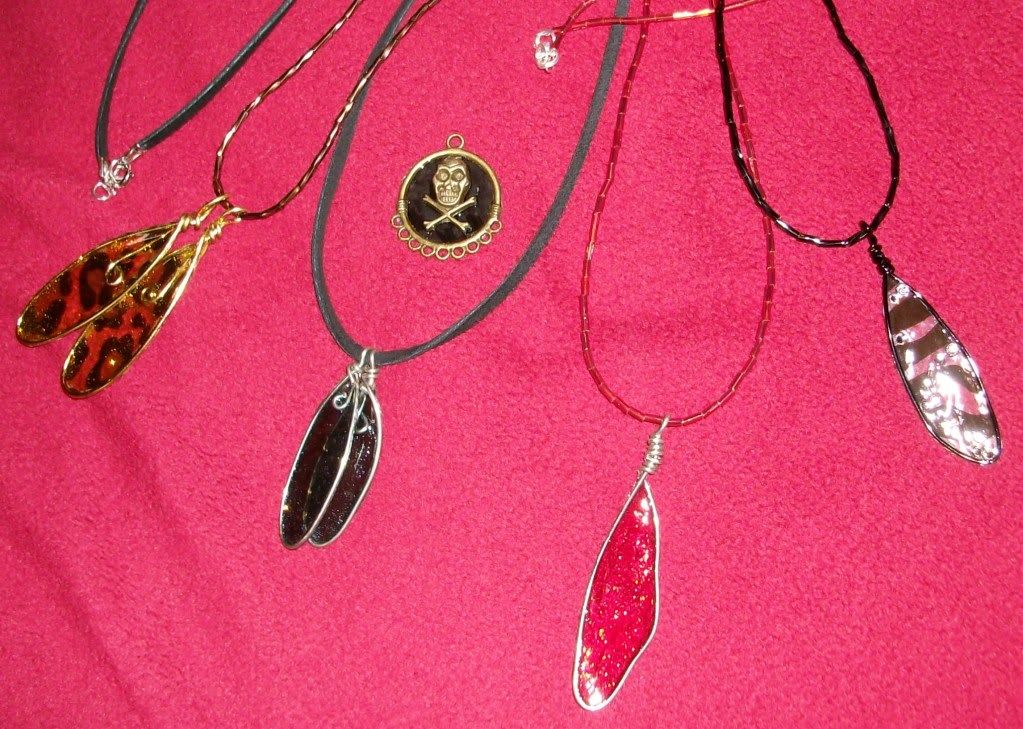 the zebra one has flatback rhinestones in it to give it some sparkle, while the rest have glitter. I put a second coat over the ones that have glitter to seal it in there, or a lot of it would have fallen off. I also thought it would be neat to make a pendant from some of the "pirate" items I had bought to make pirate jewelry a while ago.
her instructions on how to make them can be found
here
.
hope you like them!