I was looking around on Etsy (I'm so addicted to that place) and now I'm going to get into metal stamping. right now I only have a steel hole punch, but that's ok. I already made something.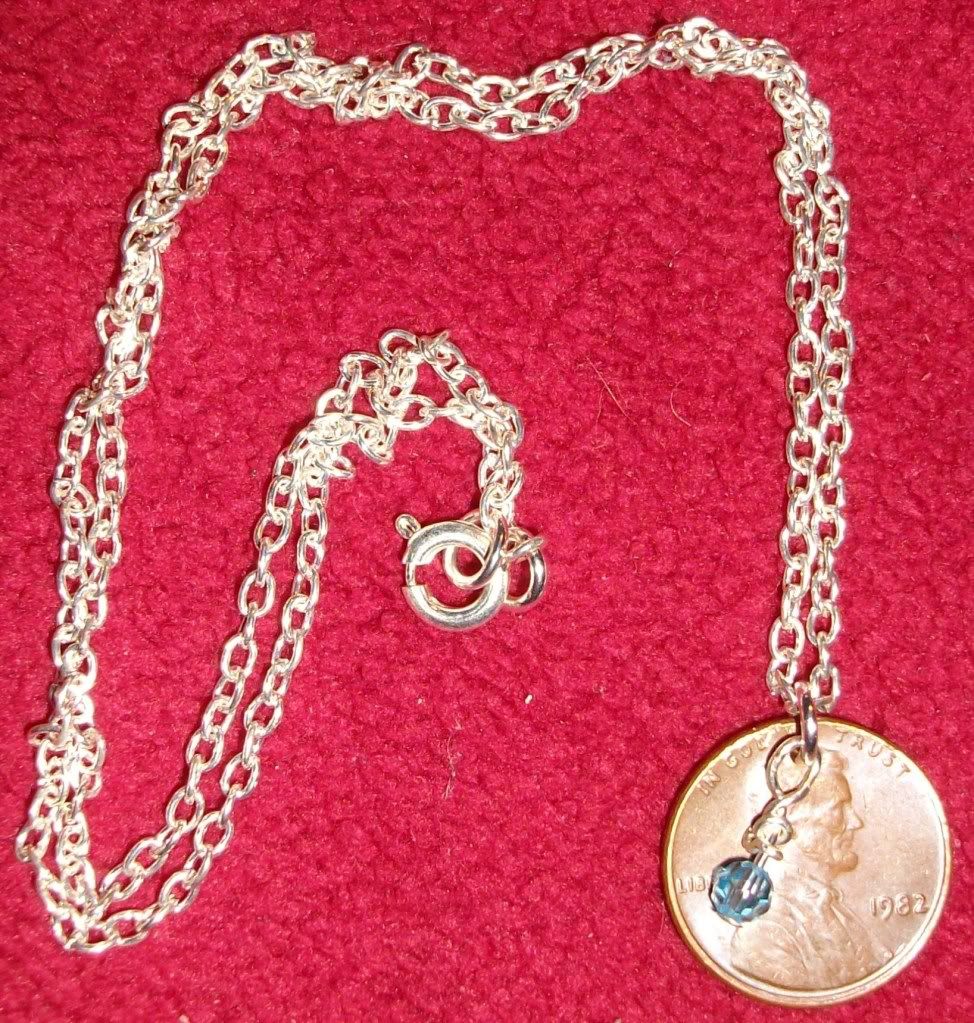 I call it my birthday necklace because it's a penny from 1982 and the Swarovski crystal is aquamarine (for March).
simple, but I wanted to show it off.
*disclaimer: this is NOT illegal. just so everyone knows this.