so my neighbor bought me 3 funkins (on sale of course) in exchange for some jewelry. I've made a couple of pieces so far and even fixed another set, but I still have more to make. we've decided to do Halloween crafting together, so I've been going over there to decorate stuff. so far I've done 2 of my 3 funkins.
I HAD to have this first one because it looks like a candy corn, and I'm obsessed with the stuff.
I just used some black puffy paint to add the swirled dots and glued some golden rhinestones on it, being careful not to take away from the candy cornness of it.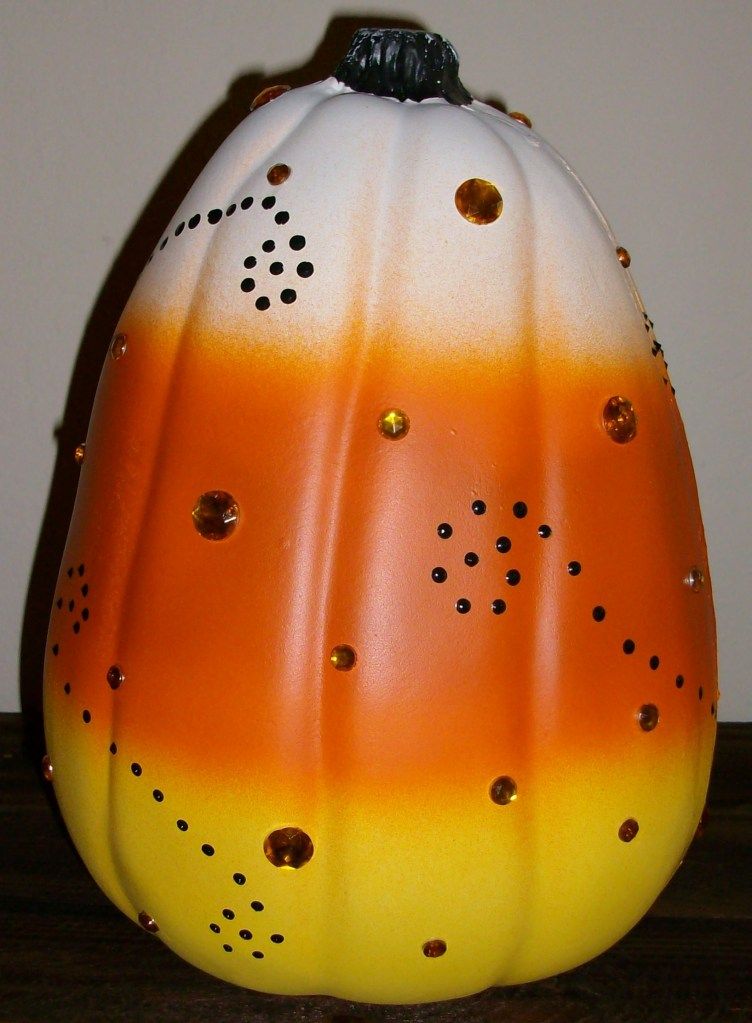 then about a week ago, she was finally able to find a couple of black pumpkins, and I made that thing sparkle! I loved the color of the big green ones on the top, but I was running out of them and they didn't come any smaller, but I thought the blue ones worked well with them. but then I decided I didn't want so much blue and asked for my friend's opinion. together we agreed that adding the dark pink rhinestones would make it all pop. I LOVE how it turned out.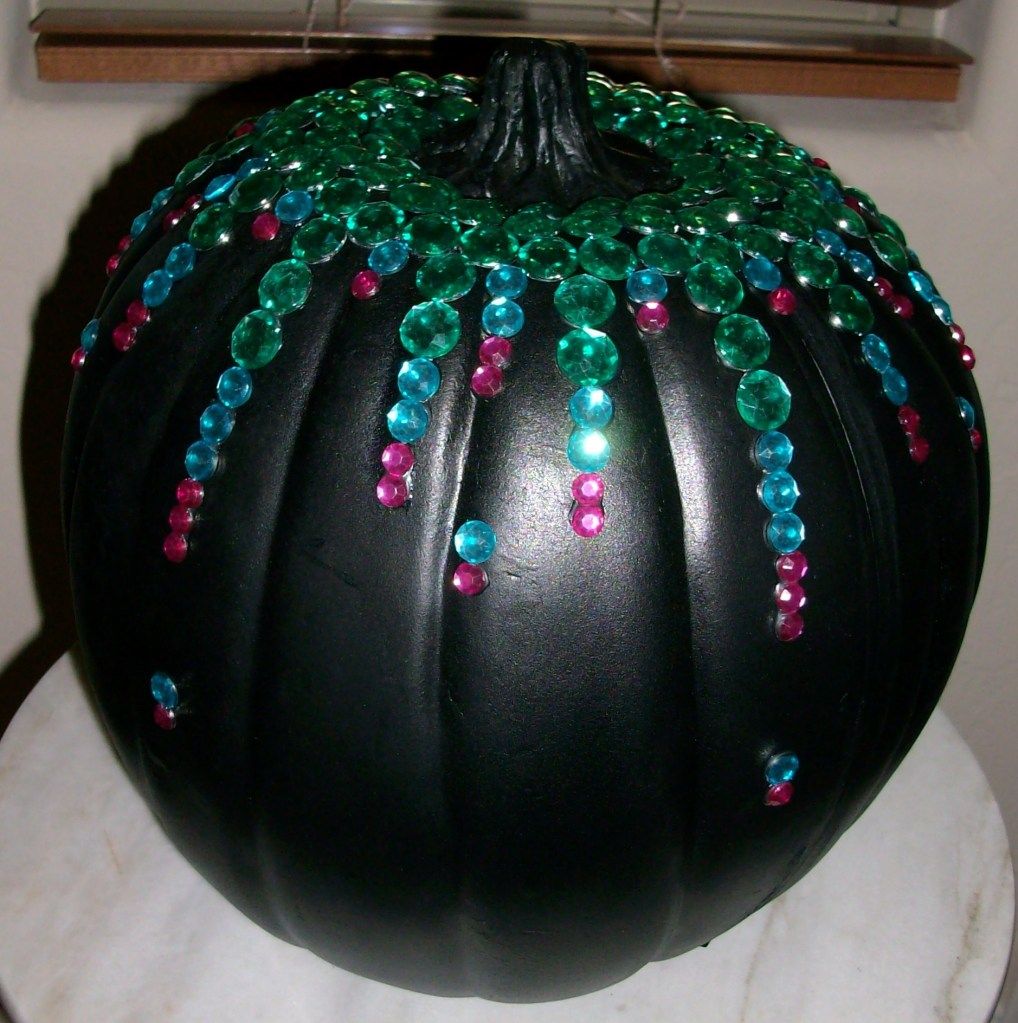 I still have a little white one to decorate, but I'm stuck on it's design. I want to cut it though. I still have other things to decorate while I mull over some ideas. whatcha think?