maybe a year ago, I made a little sketch of a pair of Coraline earrings and necklace. I was determined to make them...at the time. I of course forgot about them, so they never got made. well, some strange part of me has been wanting to try my hand at drawing again, so I grabbed my sketch pad, opened it and there was the Coraline earring and necklace set. I was inspired. so, I sat down and finally made the earrings.
unfortunately I'm not sure what I'm going to do about the necklace yet.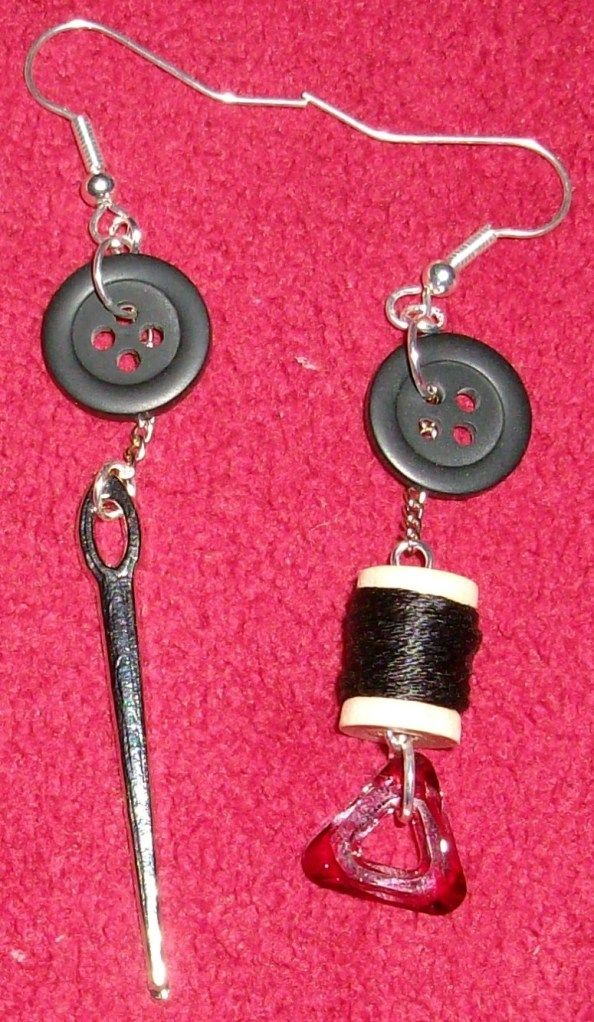 you've got the black buttons, the needle and thread, plus the stone Coraline used to find the ghost children's eyes. I know it was green in the movie, but I like red more. and the lighting is bad, so you can't see the real color of the "stone" (it's actually a Swarovski cosmic triangle in crystal red magma).
I'm so happy with how they turned out.