I do not know where this idea came from. it just hit me after I read about this challenge. I am so incredibly happy with how this turned out!!! so of course, I now want to make more.
first I'll show a picture of it straight on, then some closeups, then a picture to prove that it is an actual book: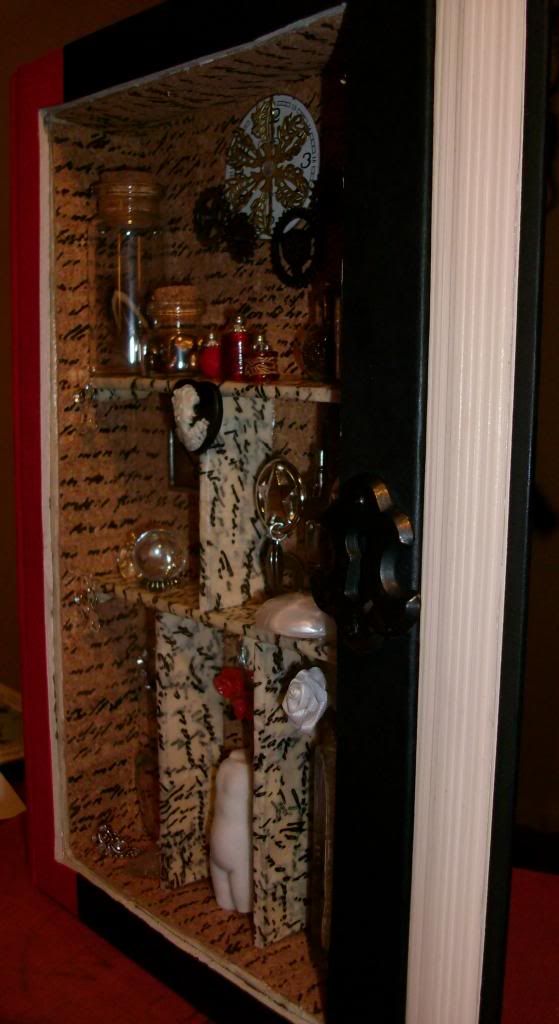 most everything is stuff that I've either bought over the years or got in a swap (thank the gods for the cabochons I got from corduroy cat. I needed something to go under the windup key with the star buttons, and I was going crazy trying to find something to put it on so the hearts would swing freely). I need more frozen Charlottes now that I used my only one in this.
the opening is covered by a thick piece of plexiglass (so I don't have to dust it!!! lol).
hope you like it!