if you were ever curious as to why I'm looking for ceramic steer skulls, you're about to get your answer.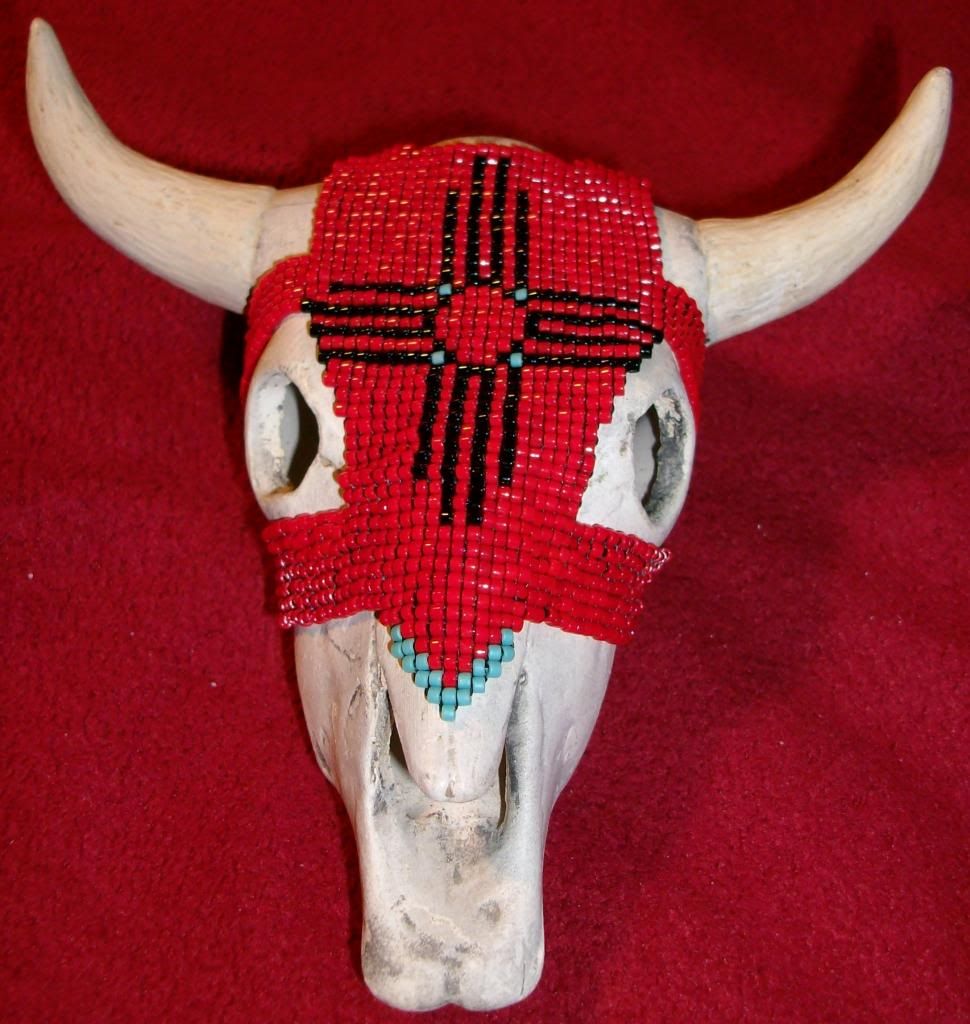 I make beaded masks to go over them. I've posted others in the past, but they were a bit smaller than this. also, I received this skull from fellow Craftsterer,
mieljolie
. I don't think she's online anymore though.
but thanks to her trade, I was [eventually] able to make another one of these masks.
oh! and I only broke one bead!