I guess jewelry with cherry blossoms will have to do until my tree blooms.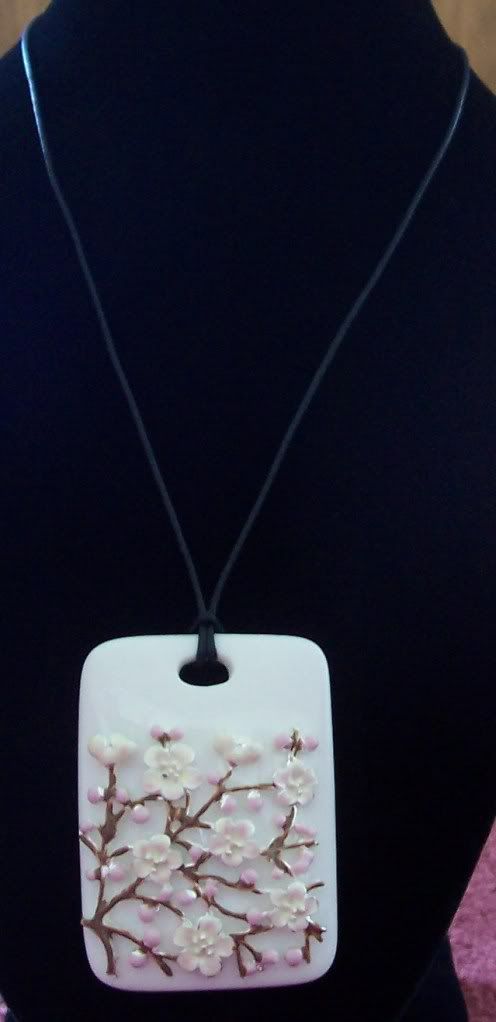 just a simple pendant on black cord.
I made 2 pairs of earrings thinking that one matched each necklace, then I realized they both matched this one. oh well. as soon as I saw the shell with cherry blossoms on it, the pink flower, and the tiny pink drop flowers, this necklace came to mind. I love it.
what do you think?