I'm putting this under miscellaneous because of the frame. had I just put it in a plain frame, I'd have gone with "needlework".
I was inspired to make the frame when I saw
this link
on Pinterest (I plan on making that too just to hang on my wall, but I need to wait for Halloween costumes to be in stores...which should be any day now).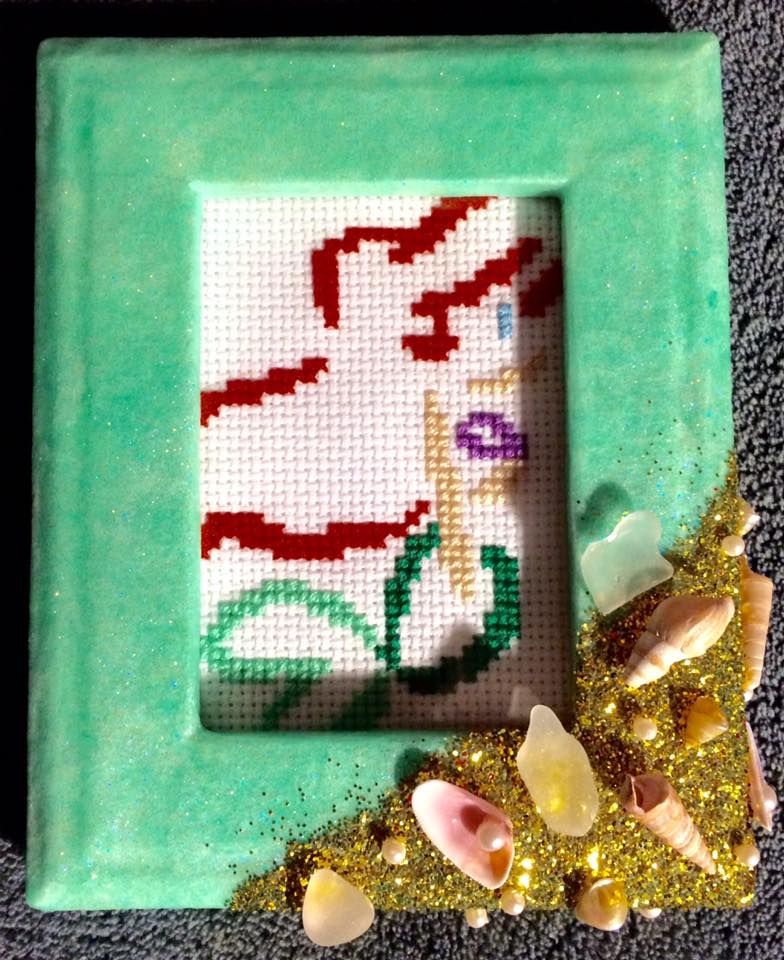 I found this cute little Ariel pattern (via
Beads&Stitch
) and decided to make it. Of course the base is mint tissue paper mod podged onto a frame (that was brown so I had to paint it white), then I coated it in two layers of crystal glitter paint and one coat of aqua glitter mixed with mod podge. Then I spread more mod podge on the corner, covered it in gold glitter (that got EVERYWHERE and I will be finding it months from now), and added some seashells, beach glass, and faux pearls. I'm going to hang it on my wall. That's why I added stuff to the bottom of the frame.
it's 2.5in X 3.5in on 18 count Aida.
hope you like!