finally here it all is. the pictures aren't the greatest, but I just can't help moving when I take pictures.
first we have an E for Edward necklace and earring set. the tiny seed beads on the jumprings are topaz and black for the colors of his eyes (they were a serious pain to use).

then we have my stretchy Edward Cullen bracelet. nothing fancy, just his name and beads in the color of his hungry eyes.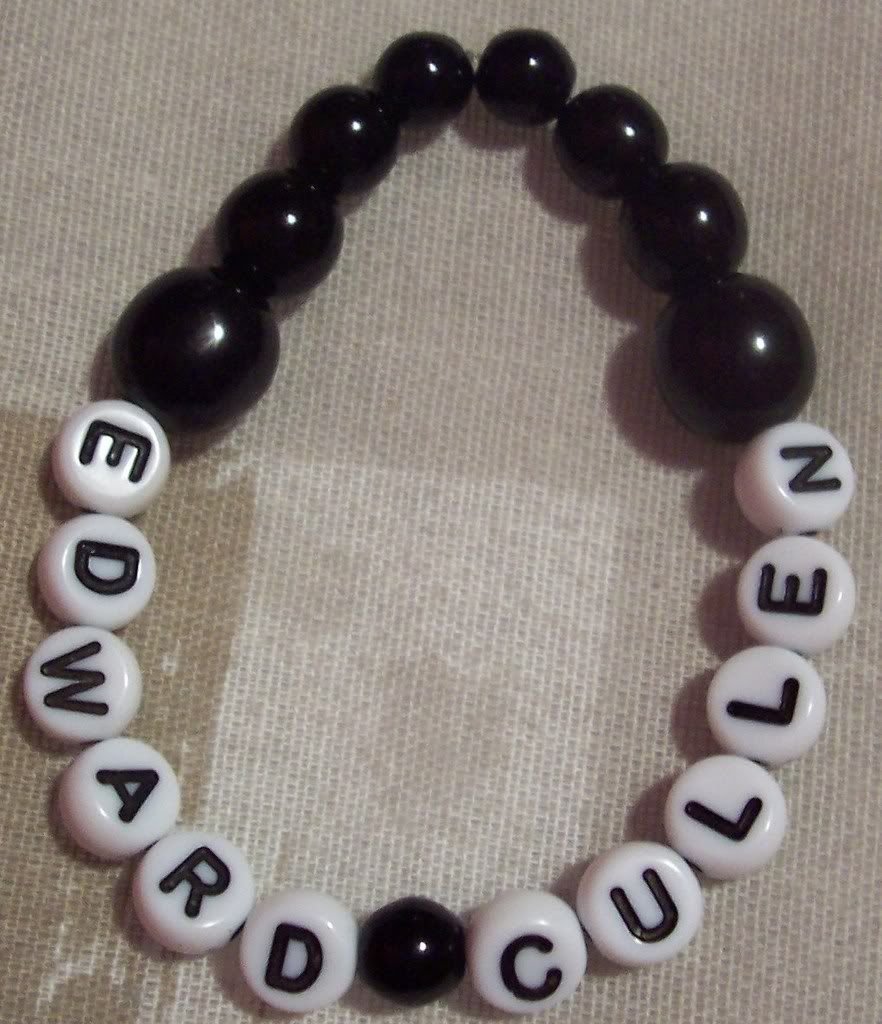 next, tear drop-shaped crystals in the colors of Edwards eyes. my first necklace using a toggle clasp as the focal point. I'd been wanting to use those locks and keys.
another necklace of Edward's eye colors. all of the other necklaces use Swarovski crystals. this one uses Czech glass beads with Swarovski as the earrings.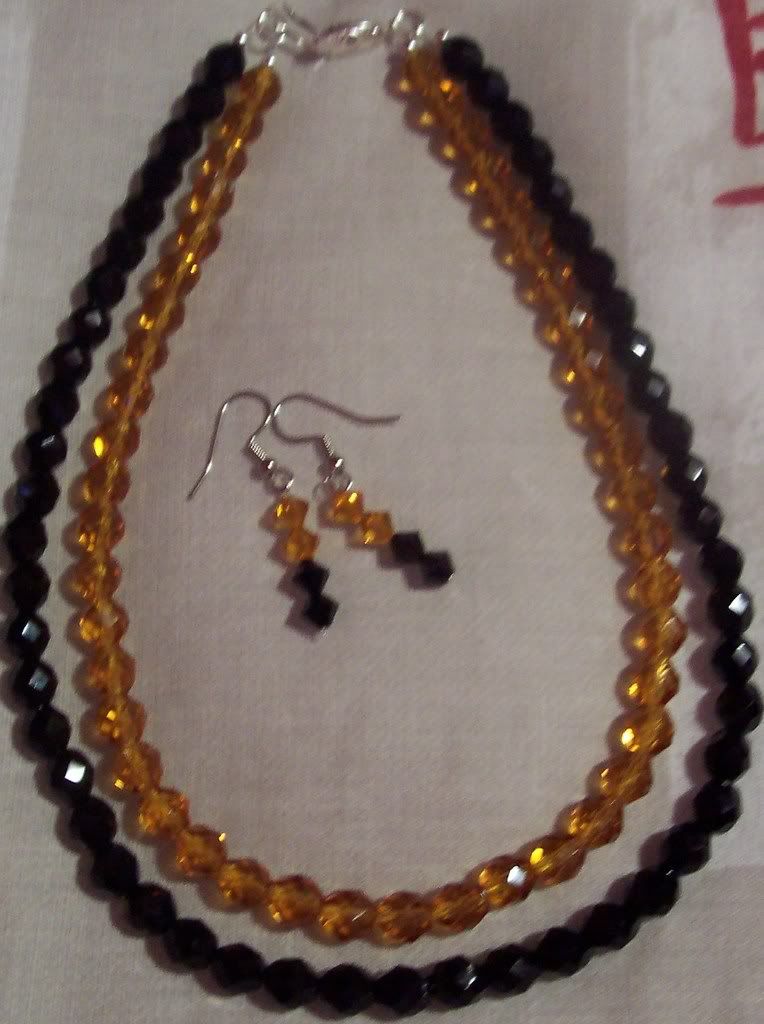 I had made a topic just for the next item, but I'm throwing it in here too.
a Twilight inspired bookmark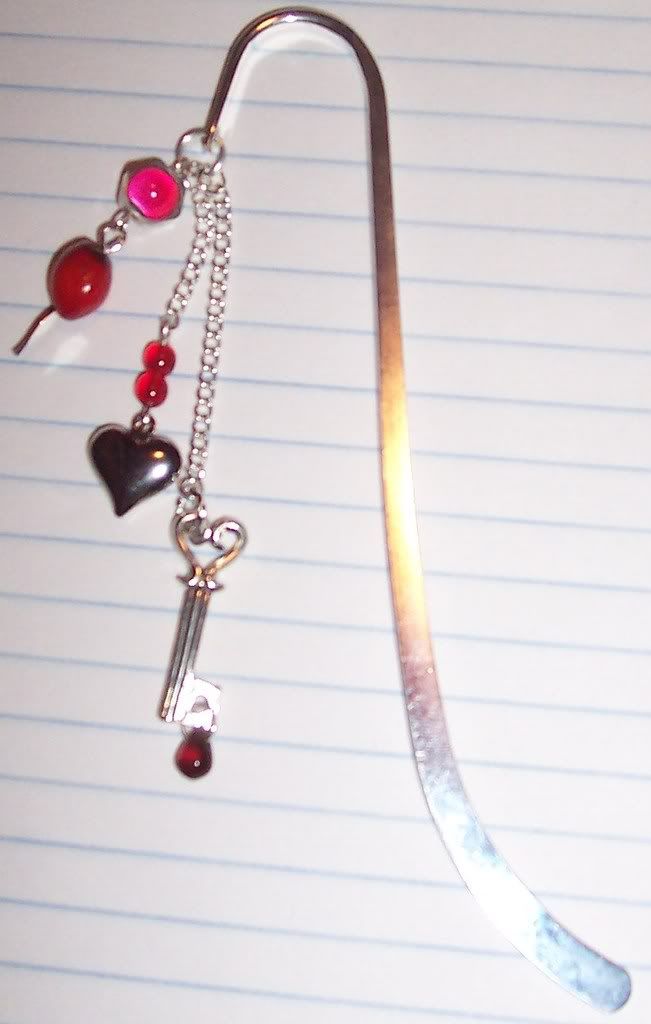 then a New Moon inspired bookmark. it's not really pink, it's a reflection off my blinds.

Eclipse bookmark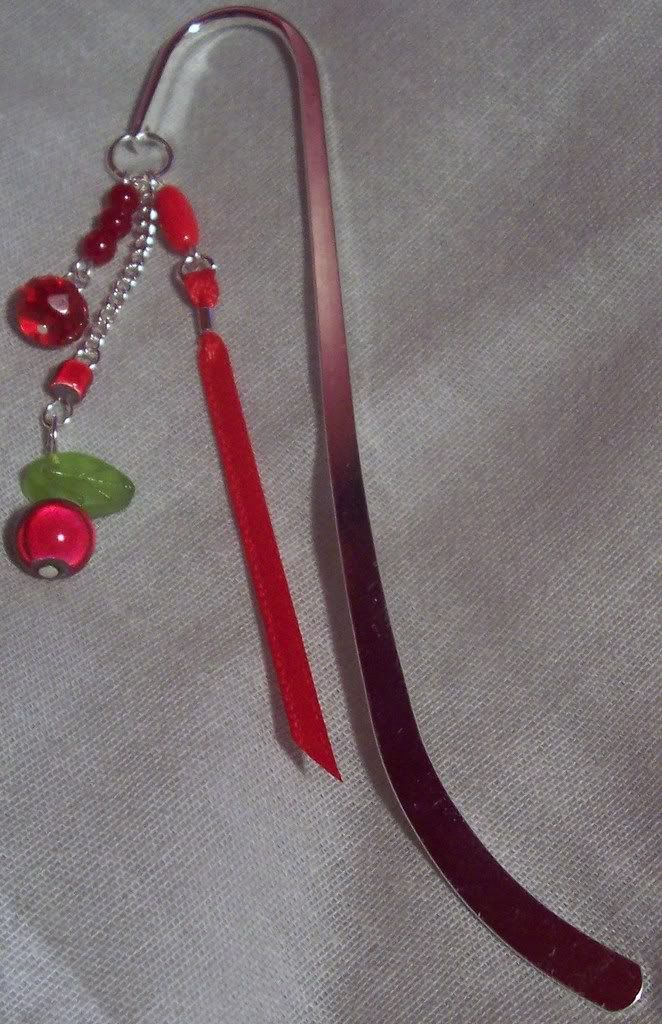 Breaking Dawn bookmark. yes, that's even a tiny pink bow on the key.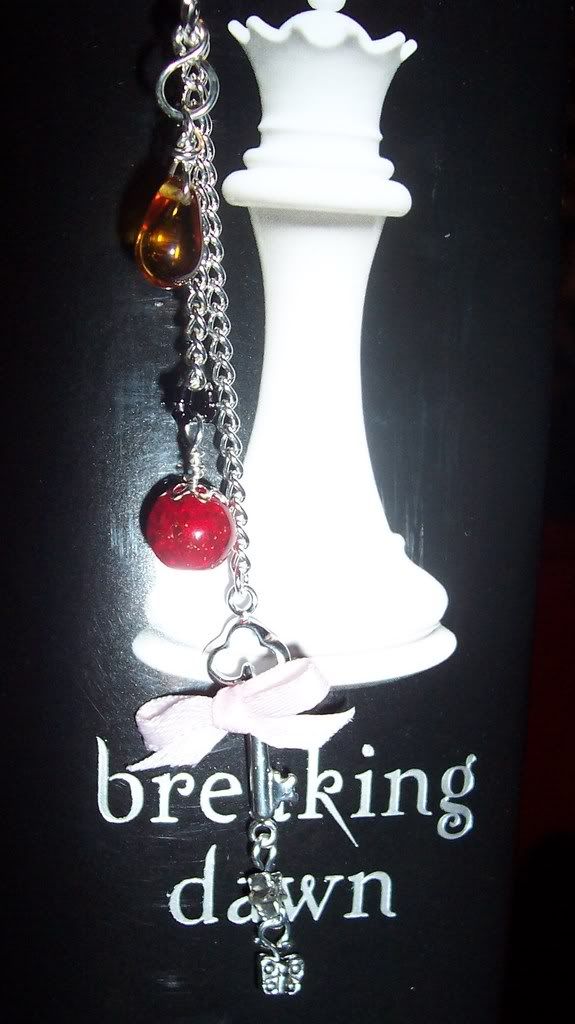 if vampires could cry (like they do in Kindred: The Embraced), then I think they'd cry tears of blood. modeled after the Phoenix Tears necklace I made for a Harry Potter swap, here's Vampire's Tears

and last we have Blood Drops

hope you like.