my fingers hurt SO much from making this stuff. I sliced my middle finger open a couple of times and even though I've showered 3 times since then and washed my hands at least 20 times, I still have two grey marks (I used smoke FireLine for my stringing material). but I opened up the first knuckle on my ring finger pretty good. it freaking HURTS!
but it was all worth it.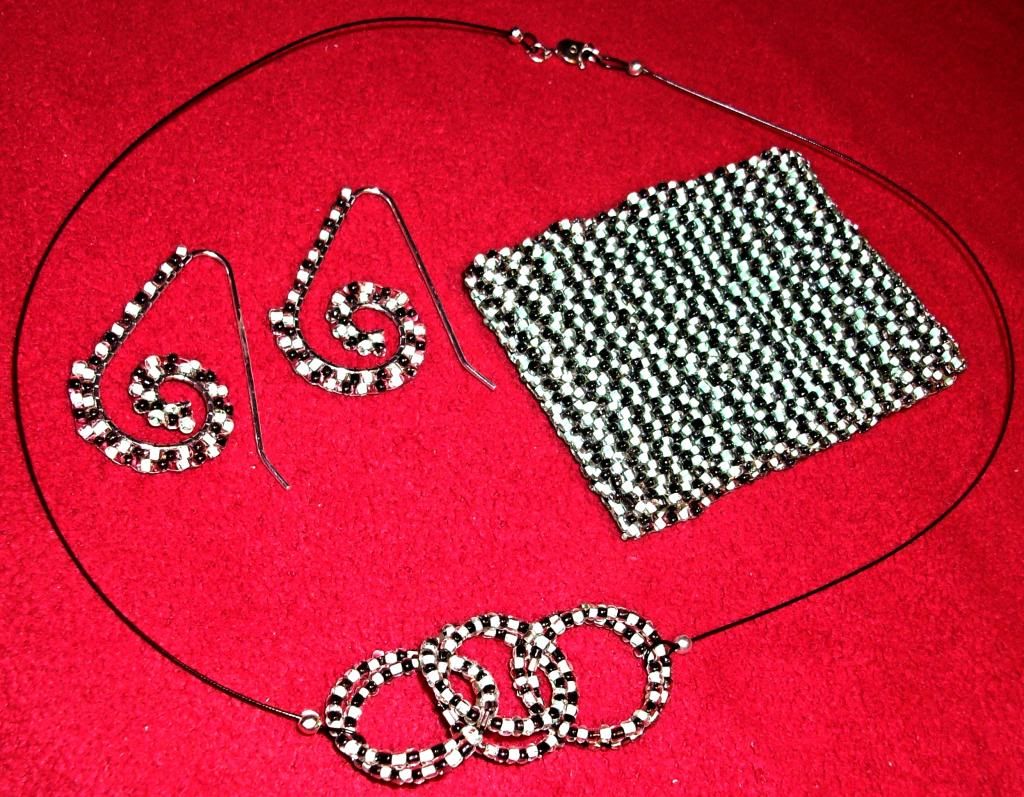 if the bracelet (which closes with 3 snaps) looks a little wonky, it's because I used Ming Tree rounds which aren't uniform in size or shape. but I like it. it gives it some texture.