well, I received from 2 of my partners, but I'm sad.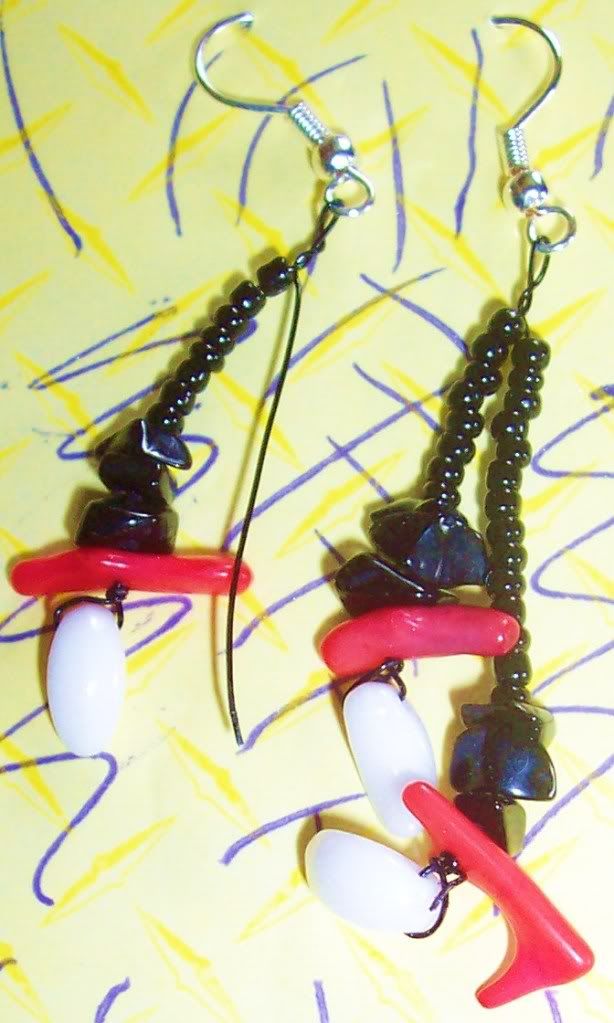 as you can see, the one on the left broke in the mail on its way from little dragonfly.
I'm pretty sure I can fix it. it's kinda funny how I made a pair of earrings with coral and received a pair made with coral. thank you!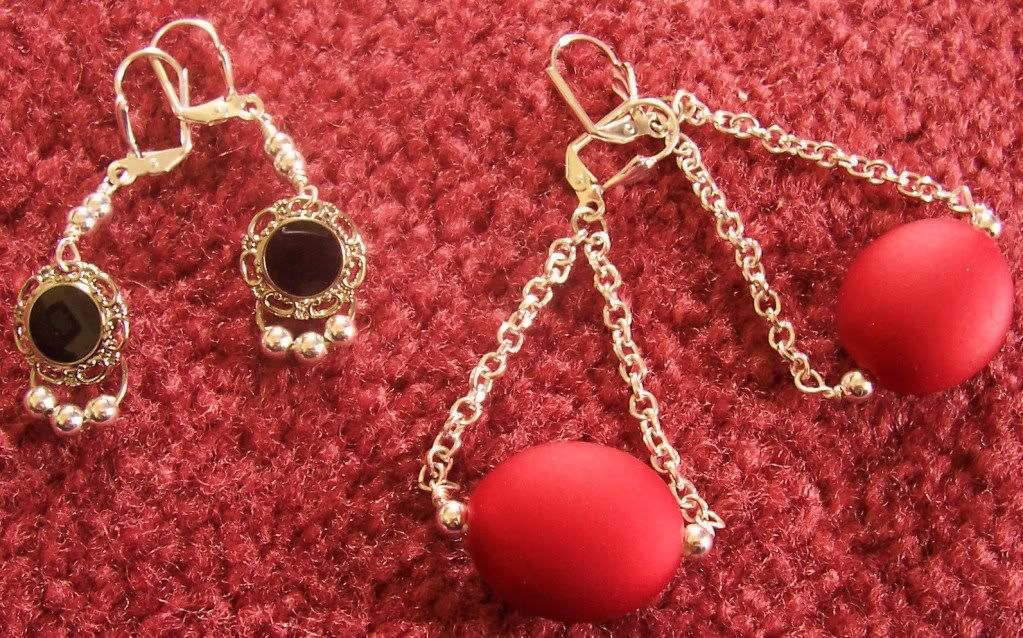 and here we have 2 pretty pairs from Kerallyn. loverly! thank you!