my turn! my turn!!
I LOVE YOU SHDWSTRM!!!!!! YOU ARE SO FREAKING AWESOME!!!!!! I'm leaving the best for last...and it is the best thing EVER.
first we have an authentic Japanese Pikachu that she snagged for me from the Anime Convention she went to (she told me in her letter that she tried to wrap him in the red tissue paper that everything else was wrapped in, but he kept shocking her. bad Pikachu!
). just a cute little extra because she knows I love me some anime and Pikachu.
then I found this pretty red box with dragons on it. inside I found hard maple candies (to die for!!!), MirrorMask buttons (Helena and the MirrorMask), Labyrinth buttons (Jareth (drool..........) and a Firey), and a Dark Crystal button (Kira. hey! that's the picture I used for her bag! lol). I also found a souvenir bracelet from Canada (I forgot to take a picture of it with everything because I was wearing it! lol)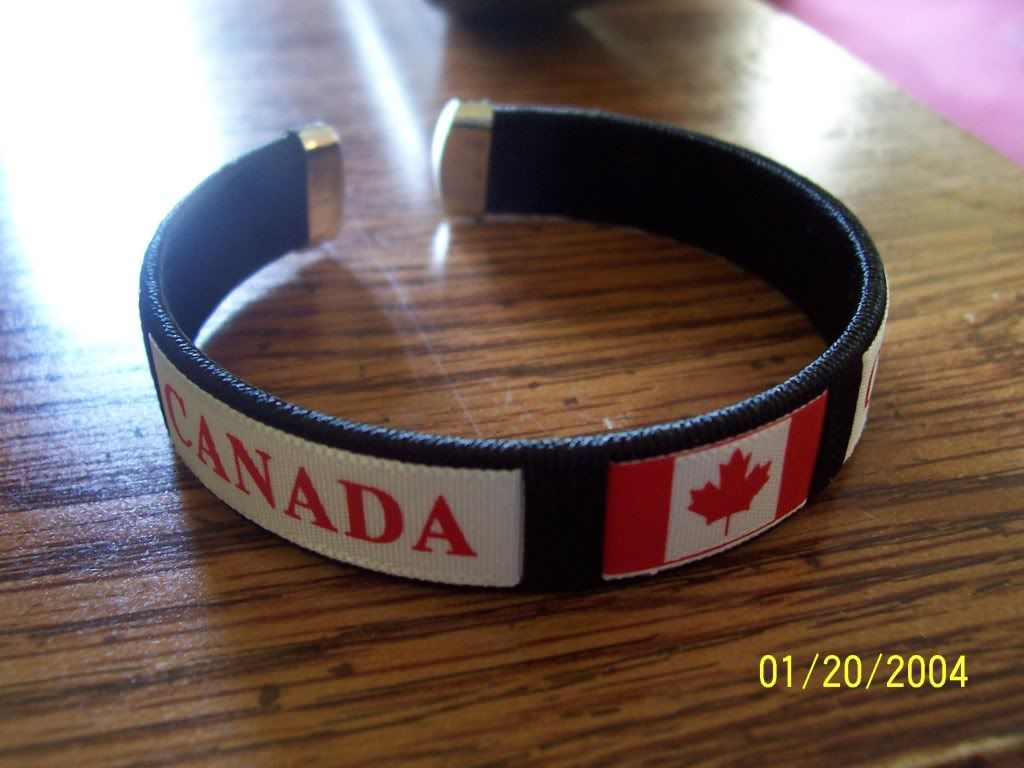 next was this cute little bag with a symbol from the Dark Crystal on it. notice the quote on the back.
it was filled with more candy!!! 2 boxes of Smarties (which has dwindled to one box. yum!), a Coffee Crisp, and my favorite soft maple candies!!! the last time I was in Canada I looked everywhere (in Niagara Falls) for them and couldn't find them! but now I have some!!! yay!!!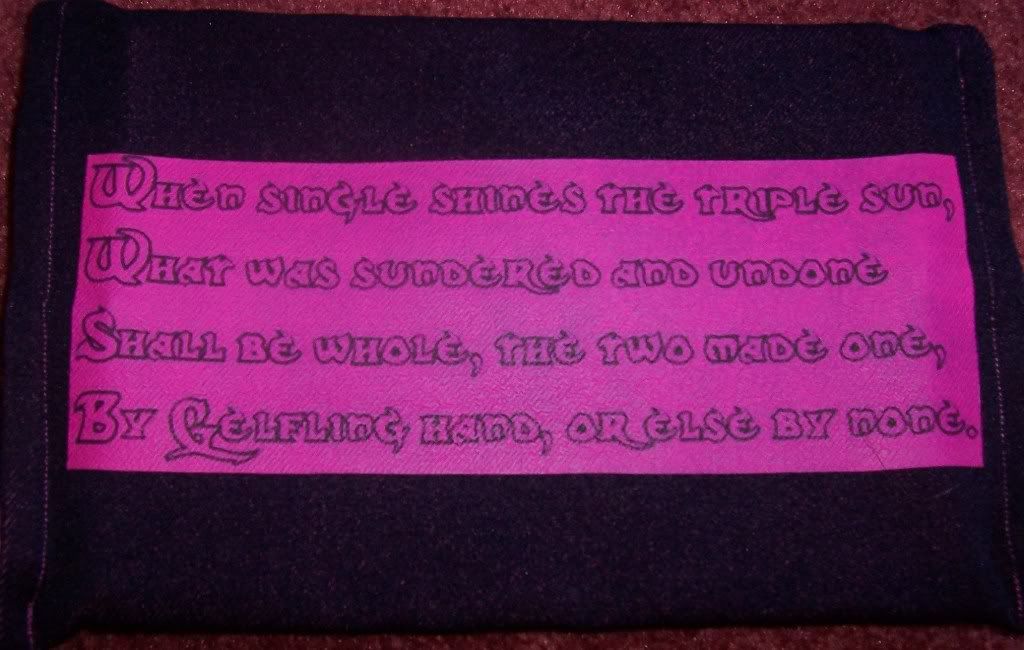 and what's this? a matching Dark Crystal bag??? awesome!!!!!!! I'm holding the corner back so you can see the inside material. the accessory bag has the same lining.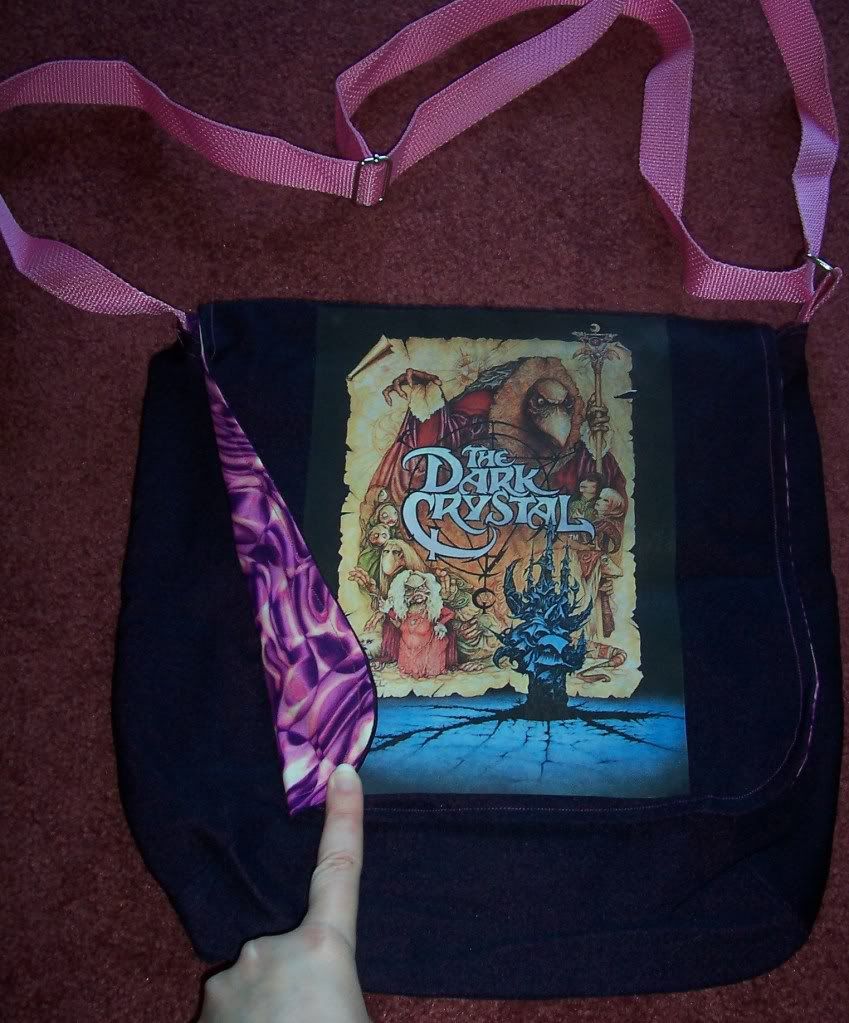 this beautiful shirt was also included. hey, I have that poster!!! and look...I HAVE MY OWN WINGS!!!
and last, but certainly not least...the Pièce de résistance, my very own (and very first!) poppet!!! and it's Kira!!! look at this amazing piece of work! she's wearing a cloak (look at that back!) with a hood, a little green flowy dress cover and a cute little dress adorned with some beads! and look at her hair! she has some braids just like the real Kira!!! oh how I love her!!!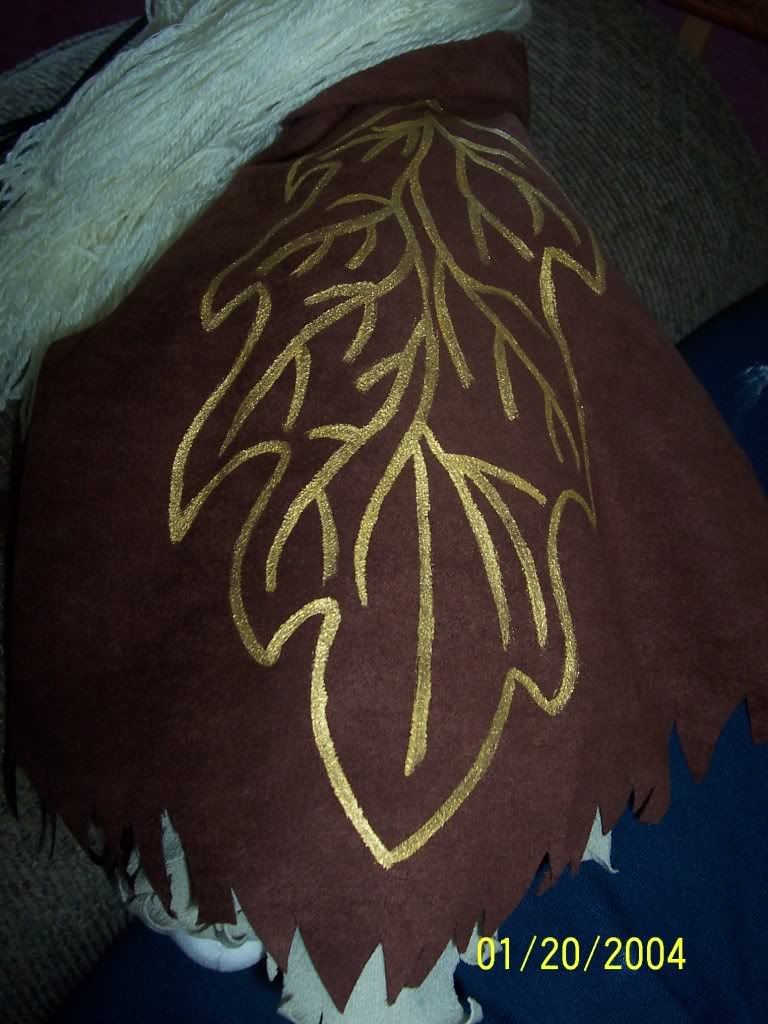 I love everything!!!!!!!!!!!! I got the best partner ever!! I just love Kira. she's sooooo pretty!!! my package almost didn't make it out of the post office in one piece! I just wanted to start tearing into it before I even hit the street! but I waited so I wouldn't lose anything.
oh this has been a great swap. I am so happy to have had shdwstrm as my partner.
THANK YOU!!!!!!!!!!!!!!!!!!!!!!!