so, I found a Sailor Moon Ugly Sweater as a sweatshirt somewhere online (it was created by
machmigo
. I received a nice little comment about this piece and confirmation of the creator on the third page). I decided to turn it into a cross stitch pattern.
took me about 3 hours to make the thing too.
this one hardly took any time at all. roughly 12 days is all it took.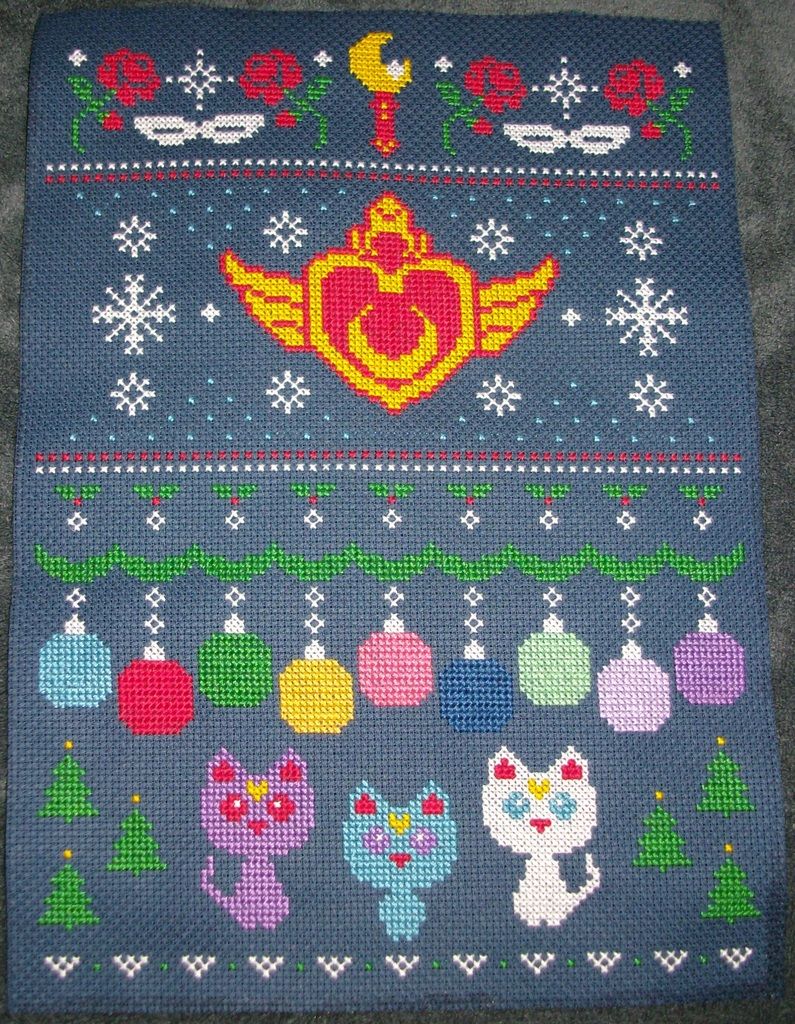 size: about 8
1/2
in x 11in
cloth: 14 count navy blue Aida
colors: 11
each of the Sailor Scouts is represented by their aura color; Mercury = blue, Mars = red, Jupiter = green, Venus = yellow orange, Moon = pink, Uranus = dark blue, Neptune = sea foam green, Saturn = light purple, Pluto = dark purple. the shirt had their planet symbols, but there was no way for me to shrink them down, so I just went by color.
if you see shiny/dark areas around the bottom, that's just Fray Check that hasn't totally dried on the back. you can't really see it from the front once it's completely dry.
hope you like!