yes, I know I put book in the title twice. but that's because it's a needle book that looks like a book. it has a black cover and white pages. so, it's a book.
front cover of the pattern I designed: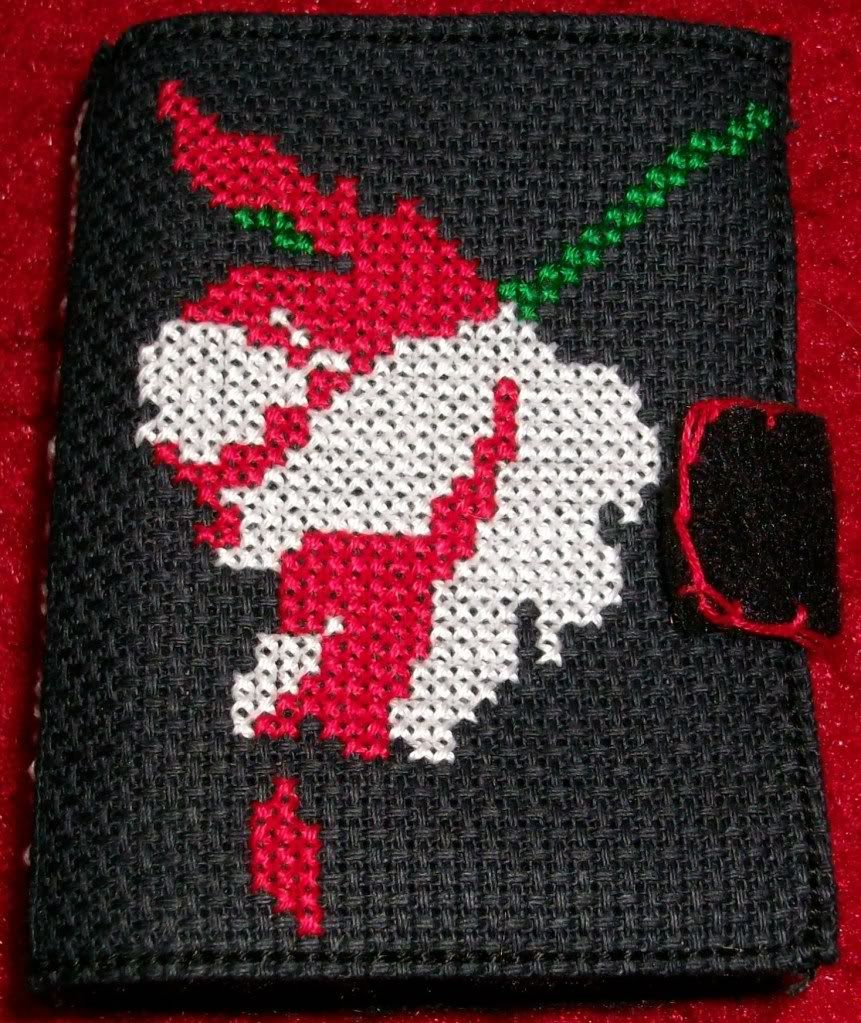 spine with the book title:

it took me forever to make this and my fingers never hurt so much.