I am so super glad you love everything so much!
but there was one tiny, insignificant thing you might have missed about the Kira bag: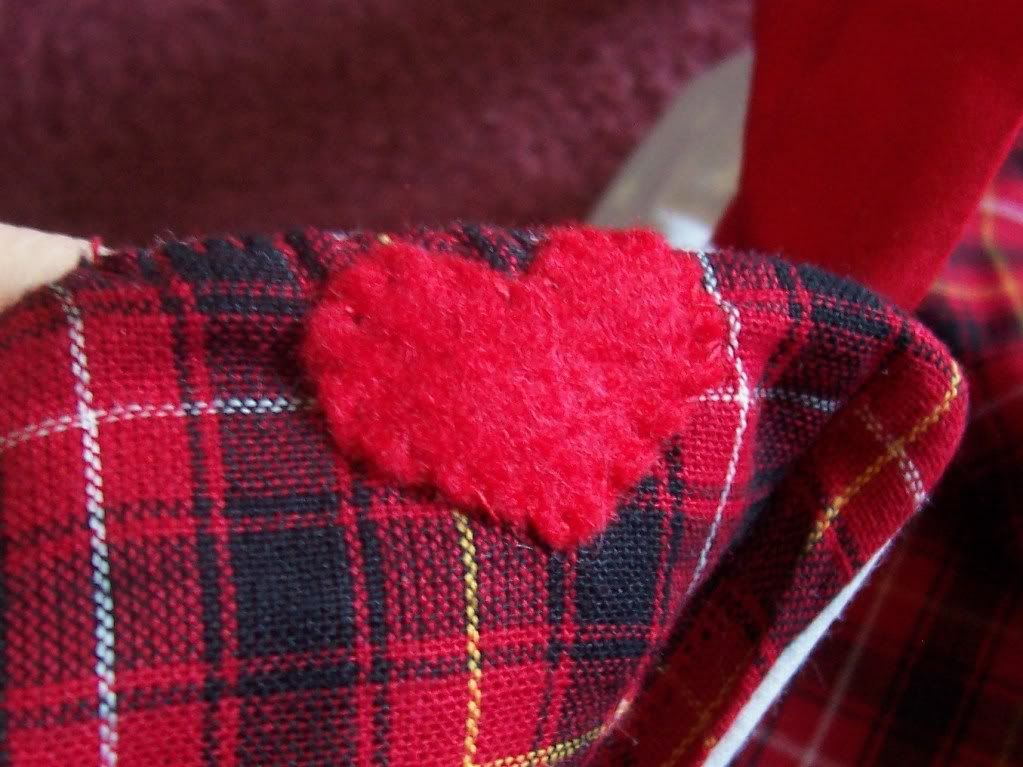 I call it the "oops". when turning the fabric inside out, the plaid ripped! it made me sick! I was ready to cry. but then I came up with a way to fix/hide it.
and I'm glad your girls like their new jewelry.
it looks so pretty on them.
and everyone take note that that is my very FIRST bottle cap pin cushion. I just love how it turned out. I'm so proud of it.
and you had better post that teaser soon. I'm dying to see something! I'm really dying to get the package! but I guess I can settle for a teaser.