hmmm...lemme think about it. I'll send in my questionnaire tomorrow (it's too late to think about filling it out right now) if I decide to do it.
shoot. I was trying to get the picture off my mom's SD card, but it's not working.
went a different way and got it to work! this is Hokie!! he's 10 (notice the little grey hairs on his chin
).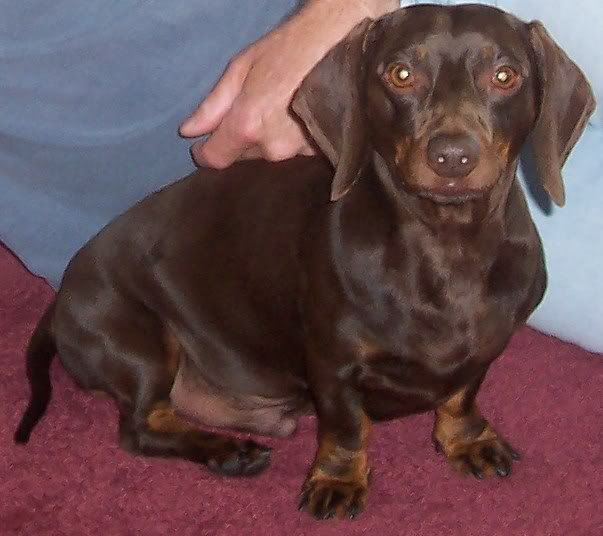 I need to be in Chihuahua and Doberman swaps too since I've got one of each of them in my family too and I love them to death!
and, believe it or not, the Doberman is just a much larger version of Hokie. she is red and tan just like he is.