after seeing this adorable bunny pick at the craft store, I knew I had to have it and make something. all Easter picks were 40% off, so I looked through the others they had and found the cute branch with little blue buds and eggs. then I figured I could make something like what my mom has; her nephew's oldest daughter decorated a terracotta pot and put a plant in it to give to my mom. once the plant died (mom has a black thumb), she got the idea to put a styrofoam ball in it with a piece cut off to make it flat, then fill it with fake flowers to go with the season/holiday and cover the styrofoam with glass gems/stones. it's super cute. when I bough my picks, I bought her a cute little pink bunny and a purple egg to stick in with the spring flowers.
ANYWAY, I found a small terracotta pot, a styrofoam cone (I couldn't buy a single ball the size I needed) to cut down, then found the cute little calla lilies. then on a quick trip to another craft store, I found the glittery egg scatter and I had to have them!!! the glass stones I've had for a while and they work much better than the glass orbs I was going to use. so I put them all together and came up with this!!!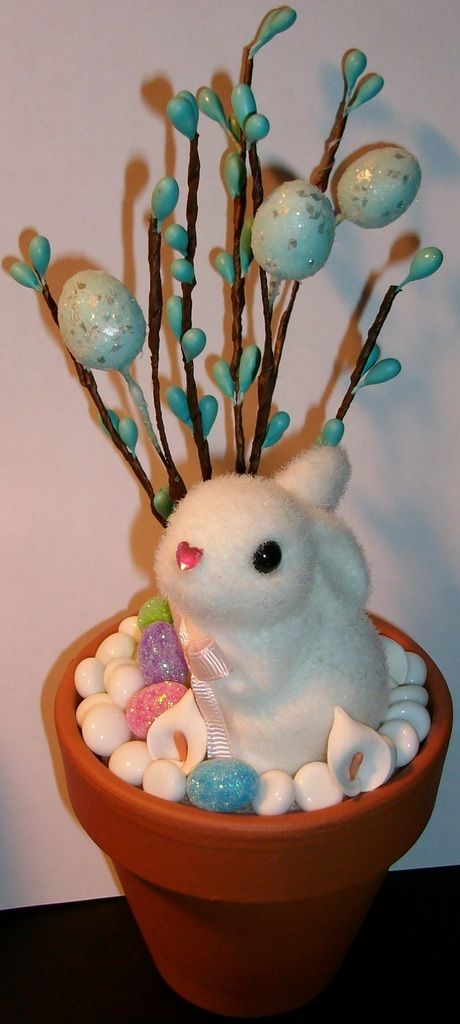 I finished this next item like a month ago or so, but I never got around to taking a picture of it. I wanted to make one with mint yarn, but do you know how hard it is to find mint yarn?! so when I found the mint plastic canvas, I flipped! but I didn't want to cover it up, so I just decided to put designs in the corners. I wanted to use black yarn to put it together, but I found the black yarn with silver in it to be a better choice.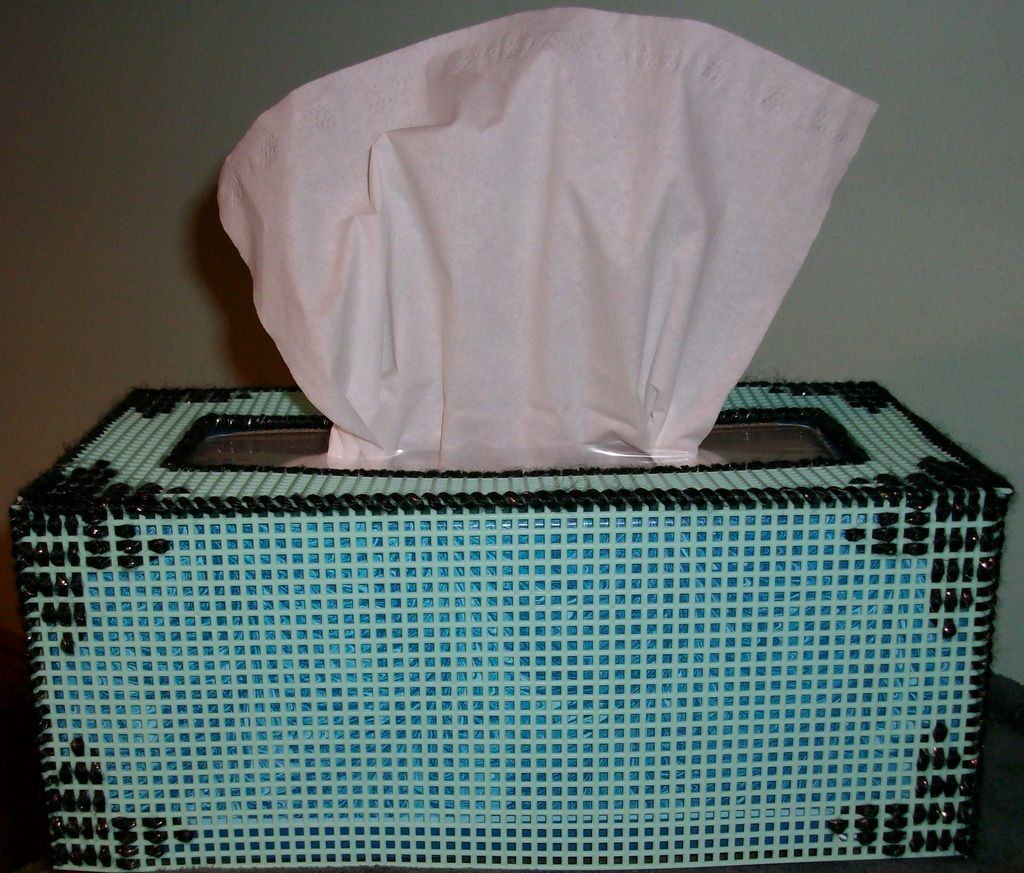 you normally can't see the color of the box, but a camera flash shows everything.