ok! that was a pain! I'm going to find that cable and put it somewhere where I know it will be (I took these with my iPhone and [long, boring story here]...).
first we have a black cat bookmark (so cool), a Maleficent necklace (love that SO much), and a Sven Tsum Tsum!!! isn't he adorable?!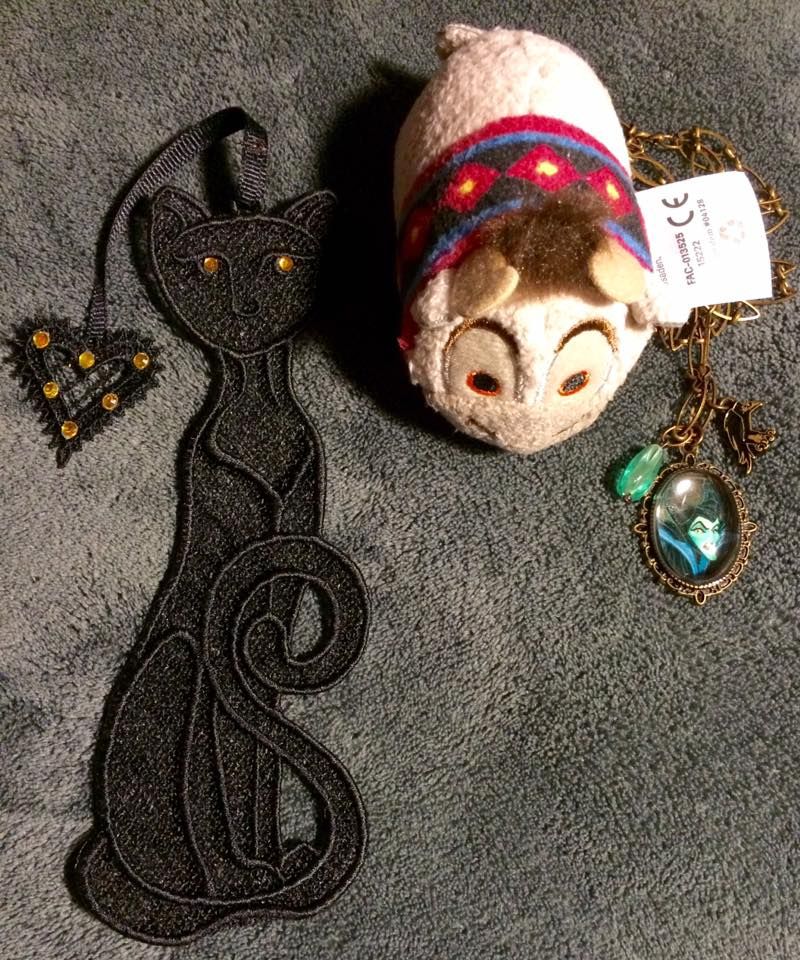 next, some Disney villain stickers, Marvel stickers, and what looks like Spider-Man confetti. I may have to break my rule of not making ATCs for myself and make a Spidey one with some of those little bits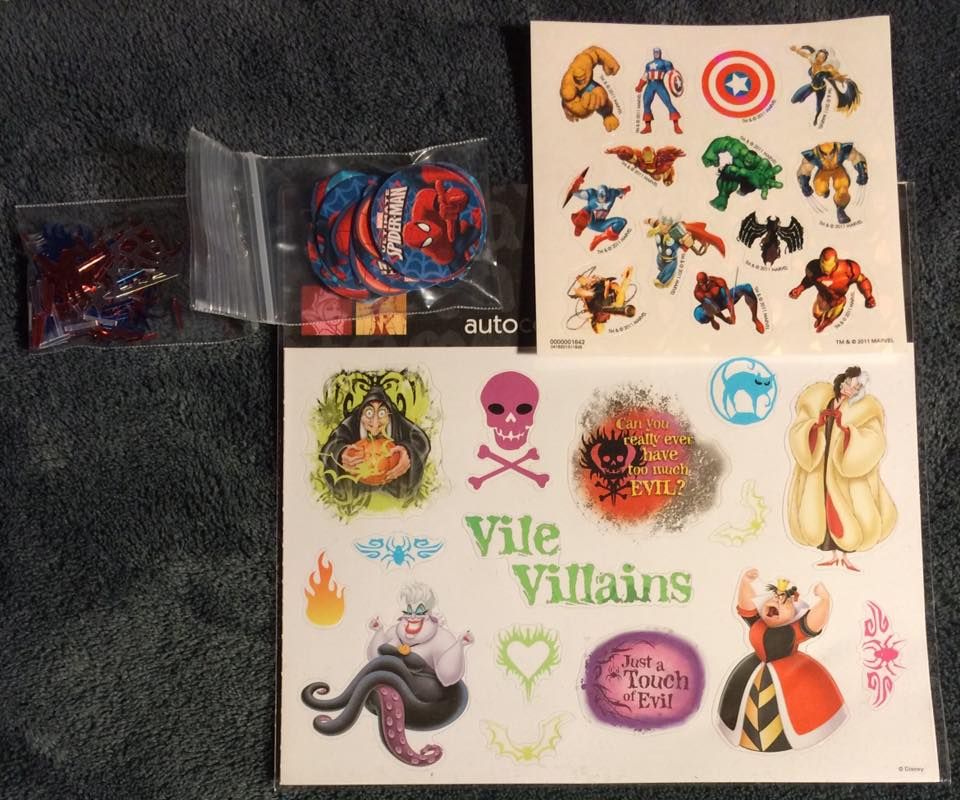 my partner went to Disney World last month and was kind enough to bring back some park maps to help me plan my future trip!
while I really do love everything in my package, these have to be my favorites. they're little examples of her amazing ability to paint that I get to keep forever; Hocus Pocus ATCs!!!!!!!!!!!!!!
and lastly, everything came in this great zippered bag. that's Jack Sparrow on there! love it!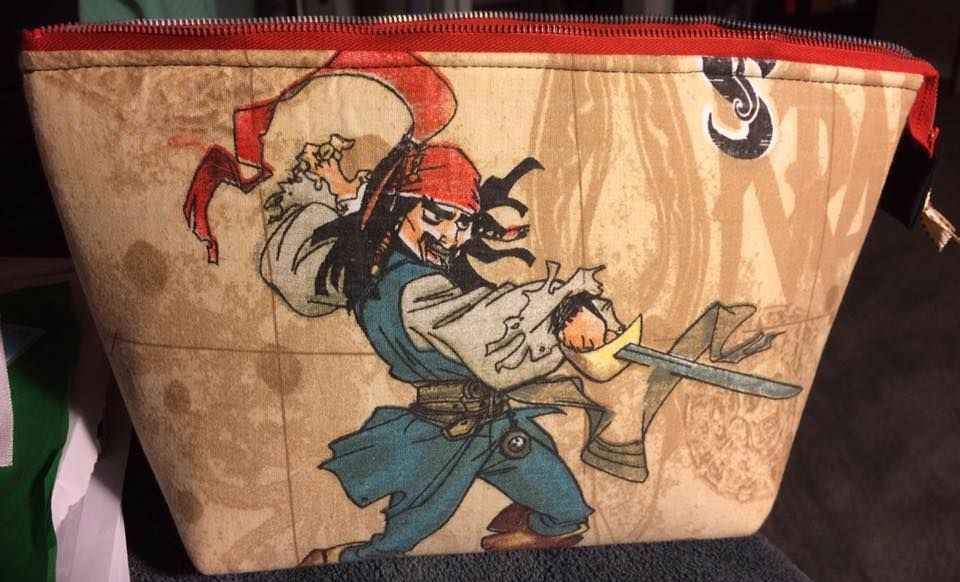 thank you SO, SO much, Artmomto5.
♥