OMG, I received today from the best swap partner EVER. Seriously. angelcallie completely spoiled me. COMPLETELY. AND she did it while managing our swap at the same time.
SO awesome.
Okay, so the goodies. First, I'm a HUGE Tamaki/Ouran Host Club fan, and so is she. So she knew just what to make me, because I told her that Tamaki in his Mad Hatter costume is probably the best thing EVER.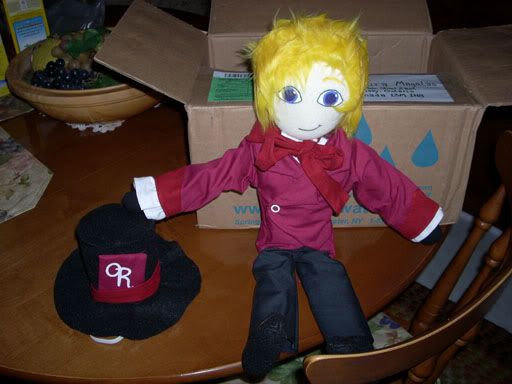 He is SO awesome! I pulled out the hat first and started to squeal. He's GORGEOUS, and omg, his hair is so soft! (PS, if you haven't seen Ouran and want a hilarious laugh, watch it. SO good).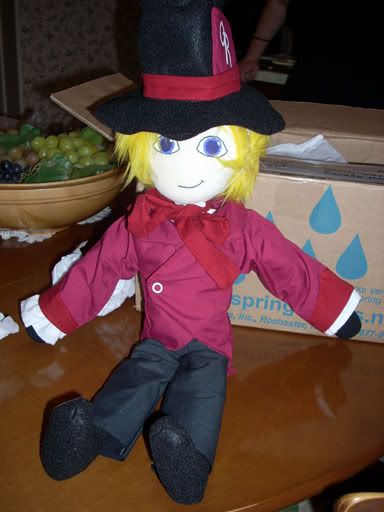 Mad Hatter Tamaki in his awesome hat. I am the luckiest girl in the freakin' world.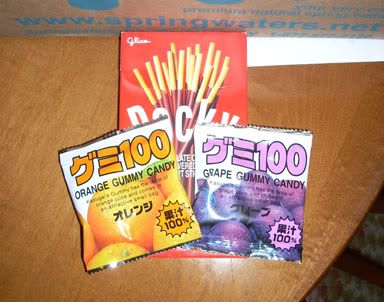 FOOD! And I'm addicted to Pocky, but no one in my small town sells it. So this made me giggle.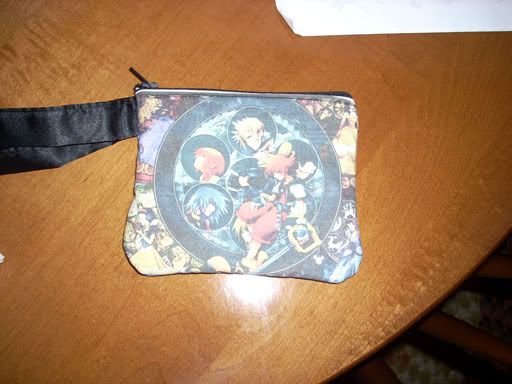 I'm a gamer addict, and I LOVE the Kingdom Hearts game series. The picture doesn't do this justice. This is an AWESOME little pouch that angelcallie made for me. It's already being used to hold my makeup in my purse. She made it with printable fabric. I have GOT to get me some of that.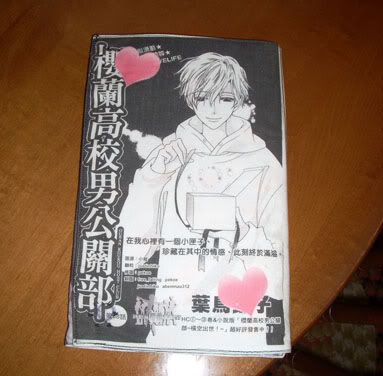 This is the coolest thing ever. She swiped it off of my Wist. I'm a writer, and I always carry my notebook and stuff with me, but it's always separate. She made a wrap-around clutch that I can keep my notebook and stationary in for my purse.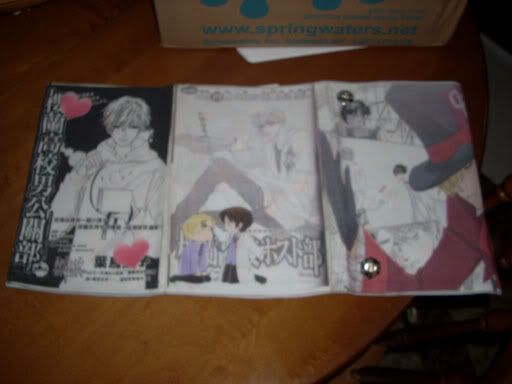 That's the outside. She used my favourite manga pictures that I sent her.
The inside when it folds out. I absolutely LOVE the fabric! It's so Ouran!
She even filled it with a journal and stationary! (Including cards of my two favourite Ouran boys, Tamaki and Kyouya!)
All of my loot.
I seriously was flailing I was so excited. And I was showing off my items to everyone. Everything is SOOO awesome angelcallie! I can't even tell you.
THANK YOU!