Landon received his package from Jakob and LOVES everything. He asked this morning if we were all done swapping and was sad when I said yes
Please ignore Landon's I was swimming all day red/puffy eyes in the photos.
He got lots of Star Wars goodies! A paper Yoda, finger puppets, and a clay Yoda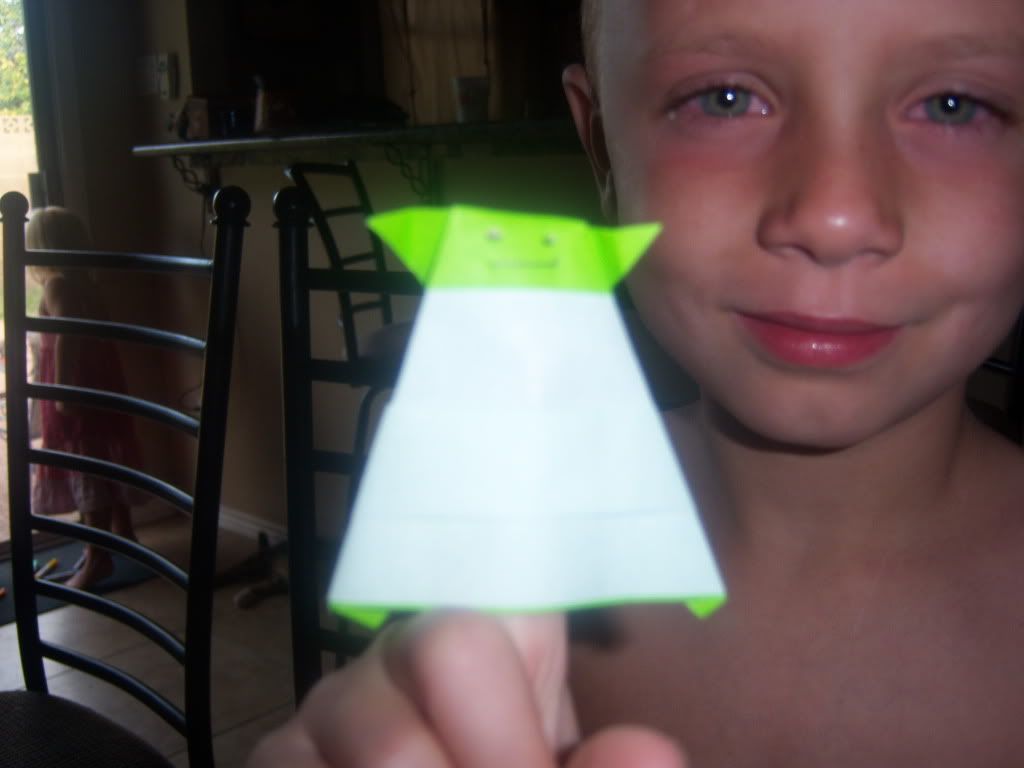 He also got a felt Yoda and felt Gary. I so want to steal Gary for myself!
He got an awesome homemade I Spy book, a create your own Lego Mini Fig book, and a magnetic face. He wants to play with the I Spy book but I am making him wait until we are traveling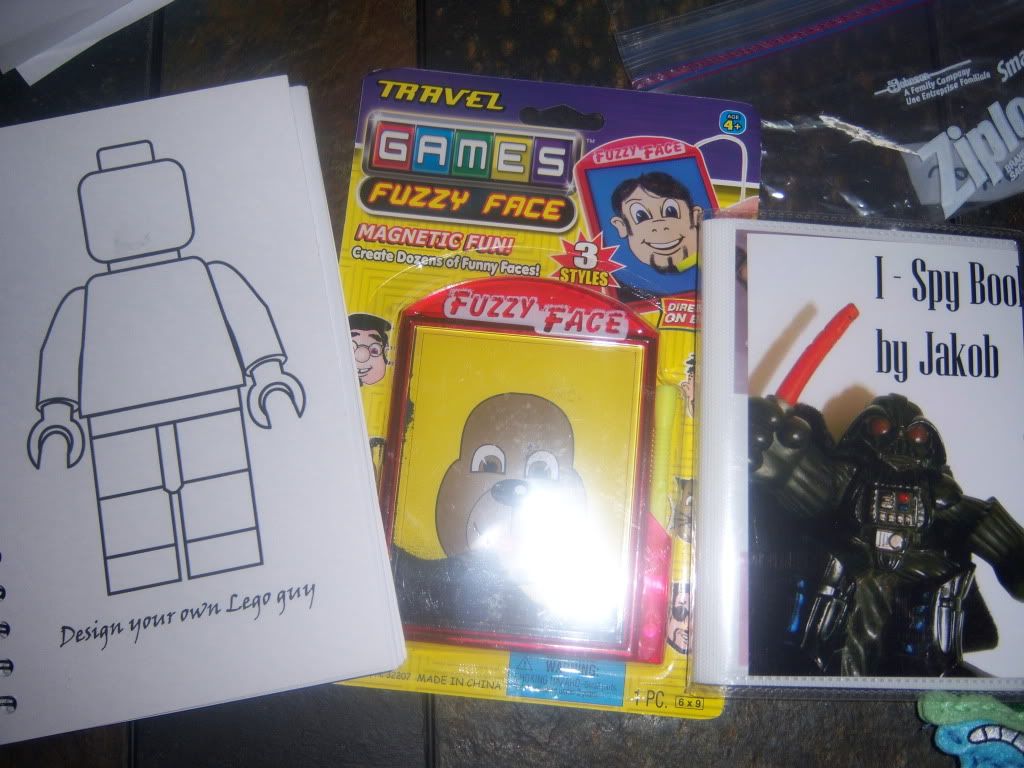 His favorite thing which he can't stop looking at is this awesome Lego Man art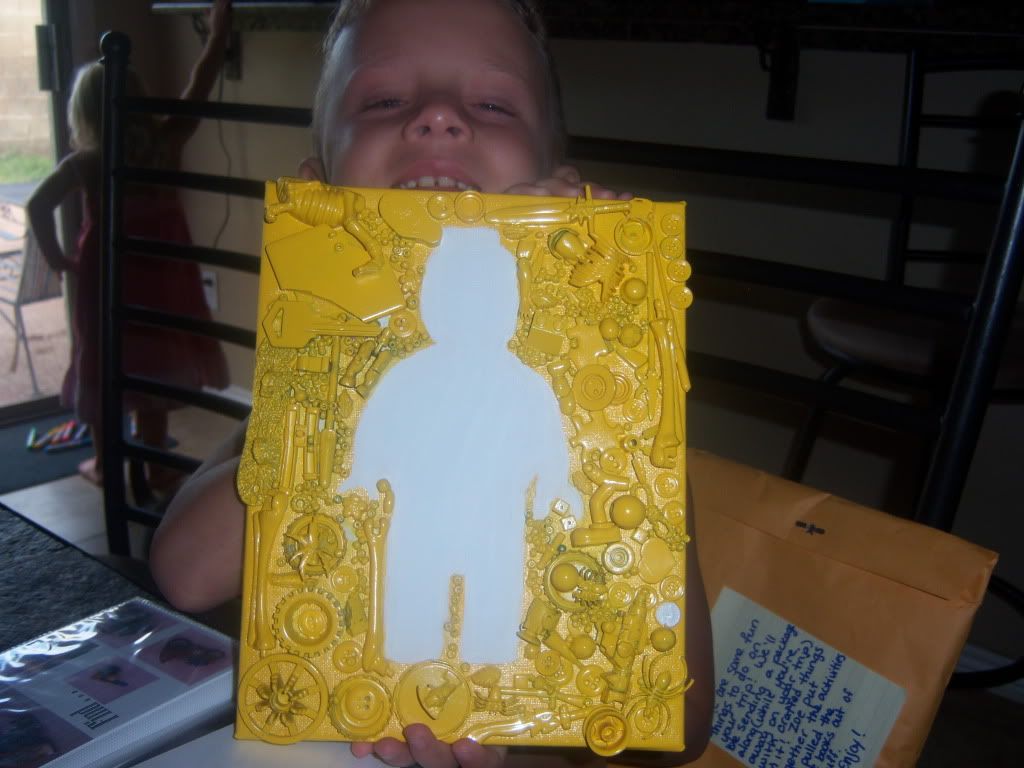 Finally here are a few extras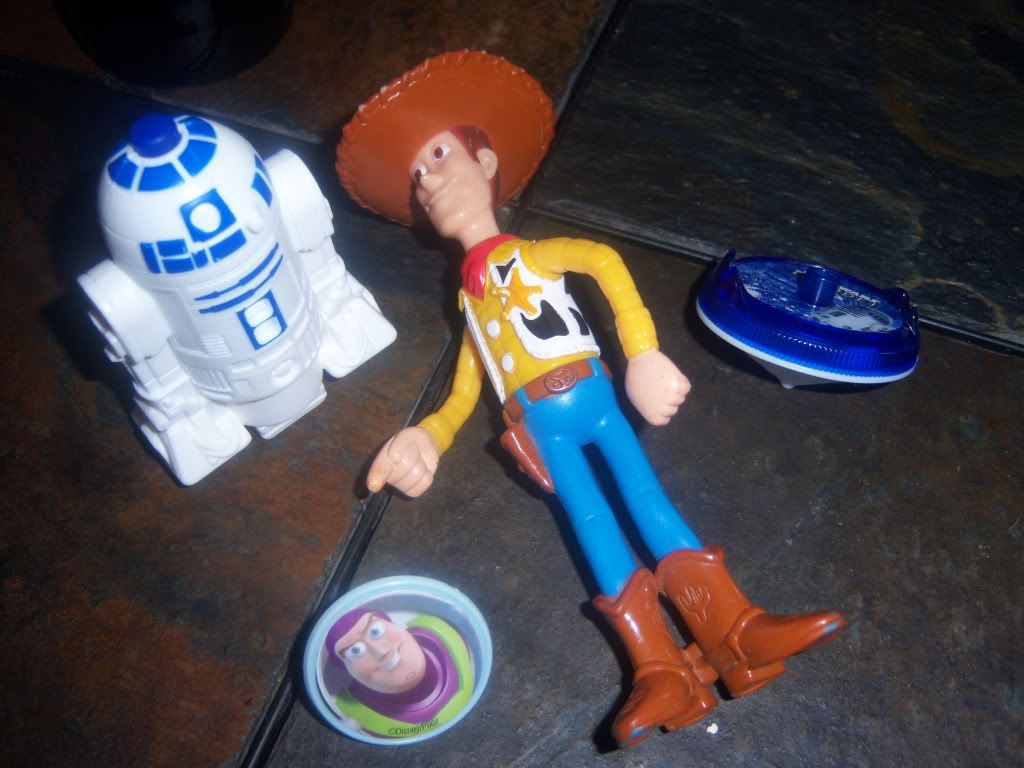 Adia also received part of her package from Zoe, they sent this bit first so we could take it on vacation with us
There are a bunch of puzzle books, coloring and activity sheets, and window markers. The window markers were already used and I have a lovely rainbow and pony now on my sliding glass door!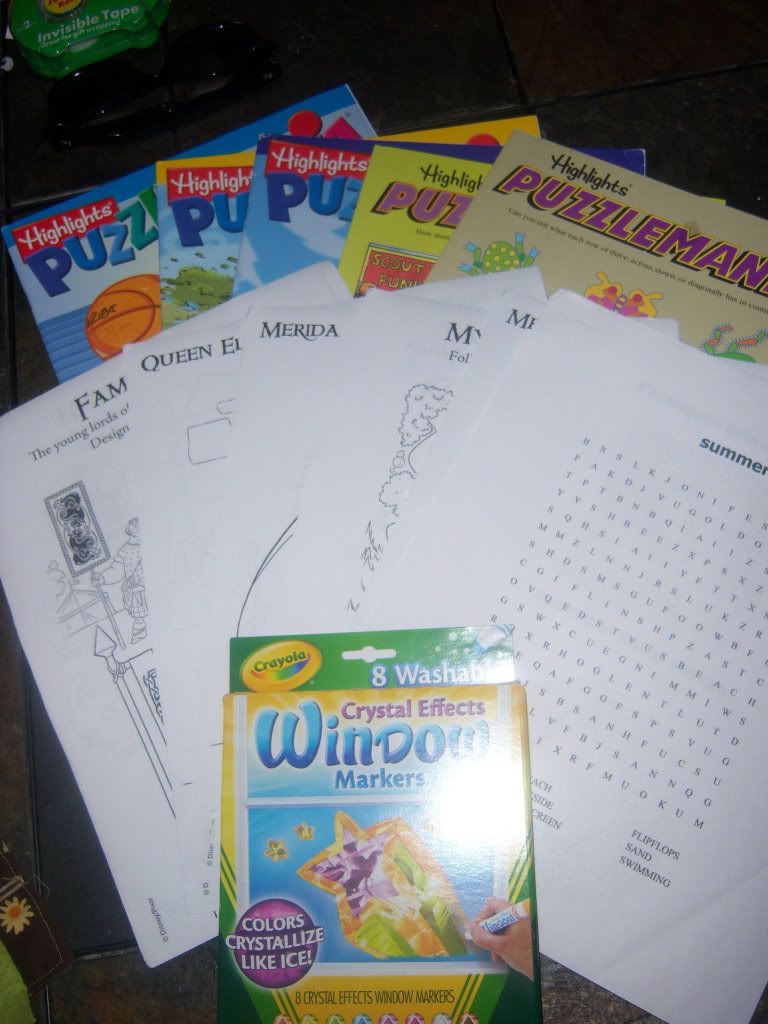 (sorry for the sideways pic, I tried to edit it..)
Thanks so much you guys! Adia can't wait to see what Zoe has crafted for her and we will for sure be participating in the next round!