I put shrinky dink charms in each of my boxes too! Love those dinks!
The fox stamp is so cute and I also love the mini garland
I received from hgddm and she sent me a fab cupcake box! Sorry my pics are kind of dark...
That is a ring tied on with ribbon to decorate the box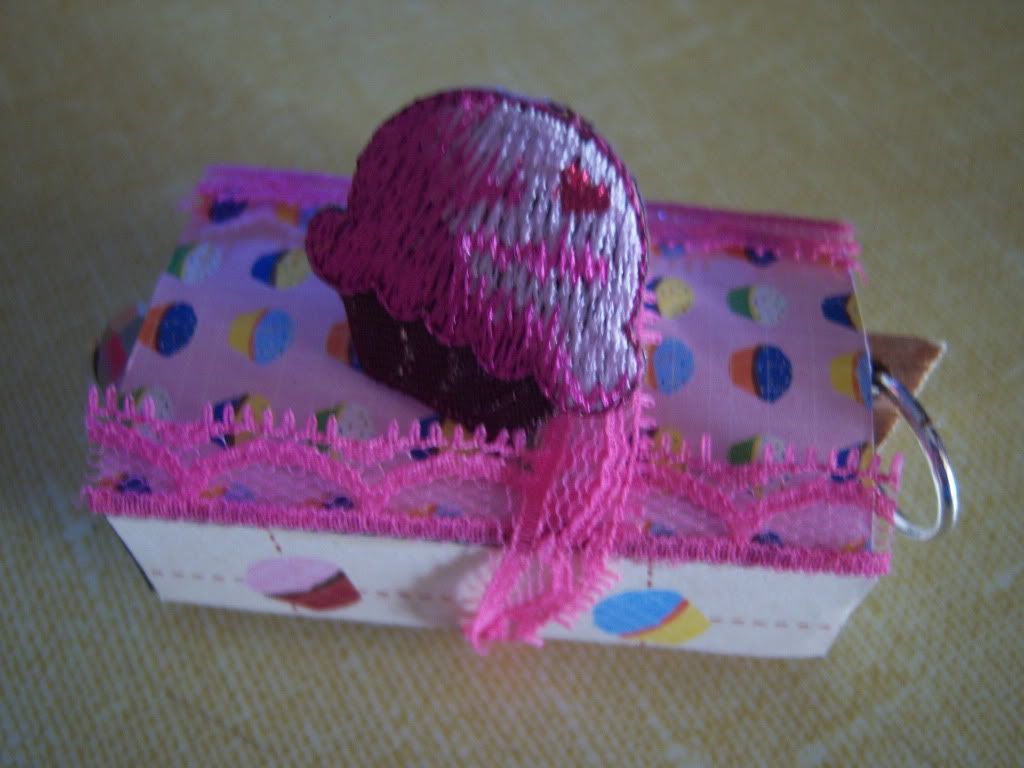 The sides were also decorated and this was my favorite side
Before I unpacked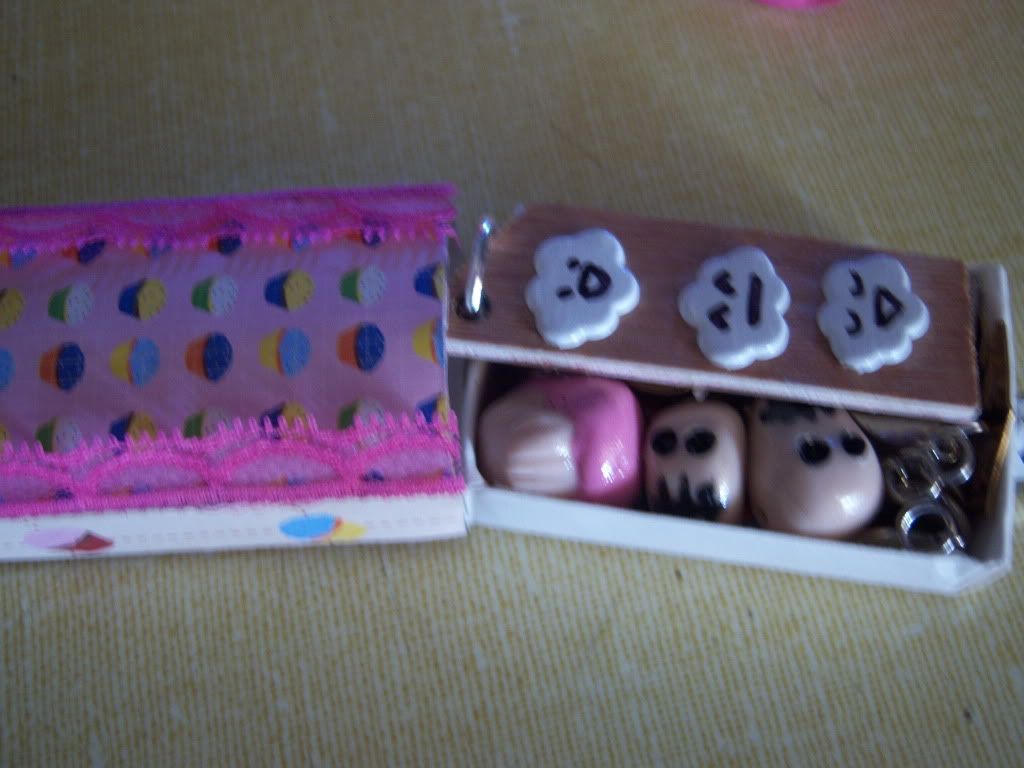 So many goodies!
A key stamp, 4 silver Asian charms, a butterfly charm, a flower, 3 gold tone heart charms, poly clay skulls and cupcake (did you make these?) A cloud charm, A silver V, a love charm, a little rose, two cupids, a heart, a silver key, and stars!
My favorite bits are the ring, stamp, poly claim charms, the V, and the key charm.
Thank you so much!! When's the next round?