What do you make for a grown brother?
Always a fun question, lucky for me, my brother saw my dad's quilt and wanted one. Only thing is, he wanted a MANLY quilt. So, I sought out inspiration and came up with this idea...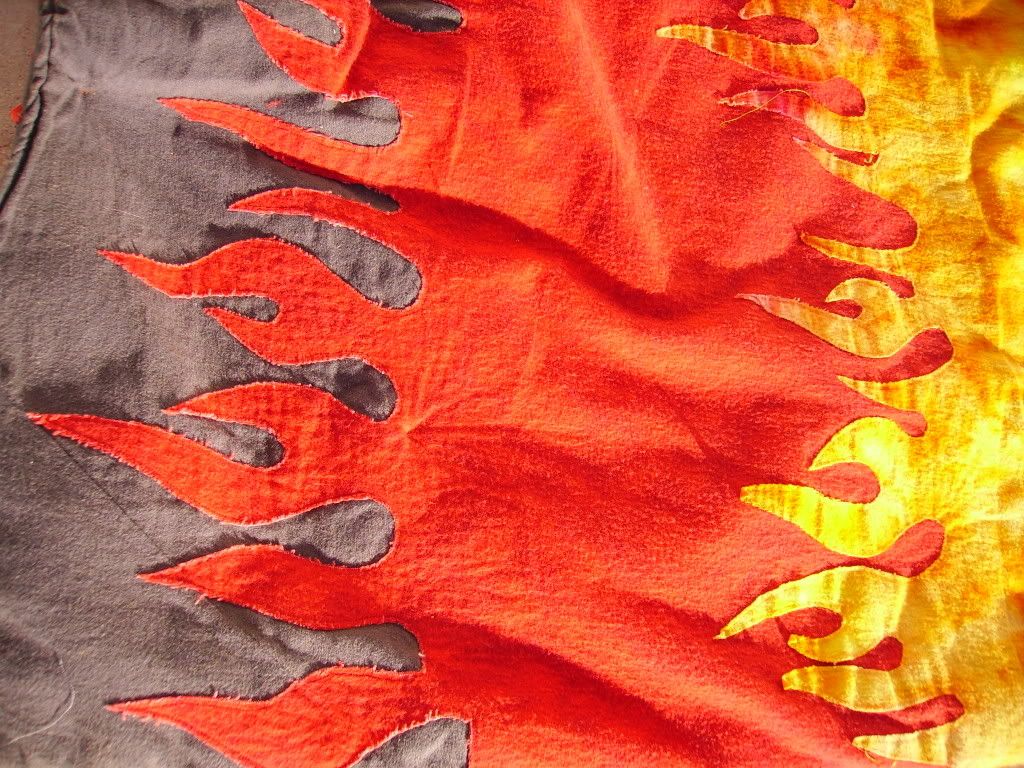 But how to find large enough flames? So for months I sought out flames and measured them. Finally success struck as I was visiting my mom...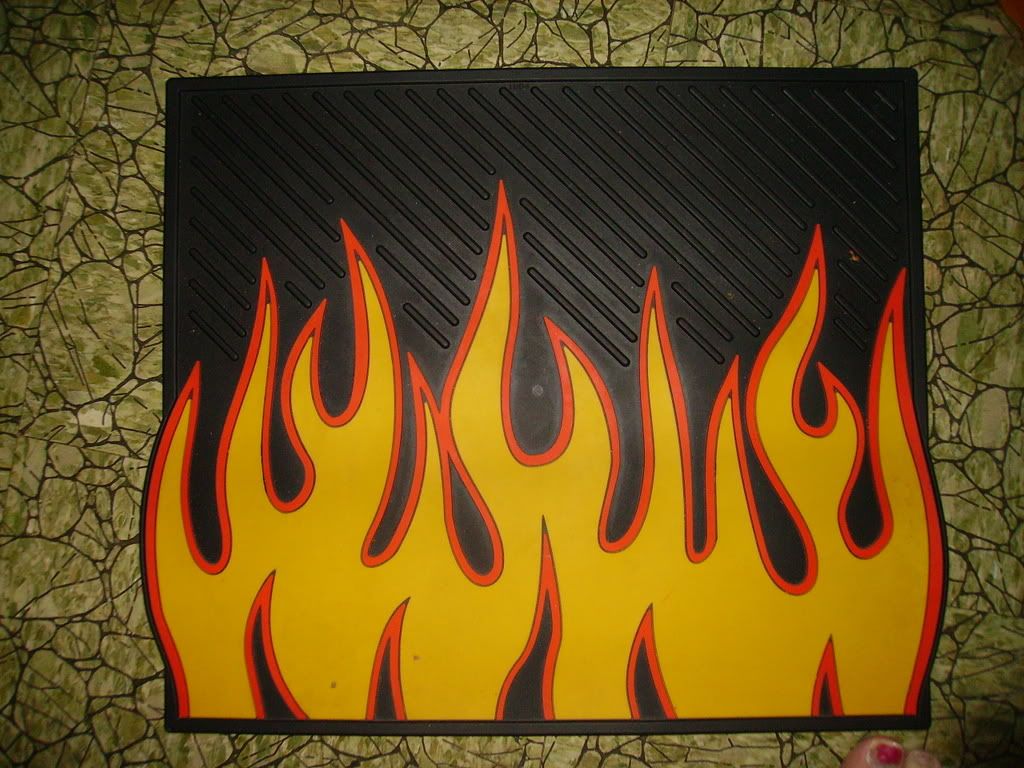 I thought, hey this will be a cinch....Never think that to yourself. Flannel flew...A lot of sewing later, this is the final result.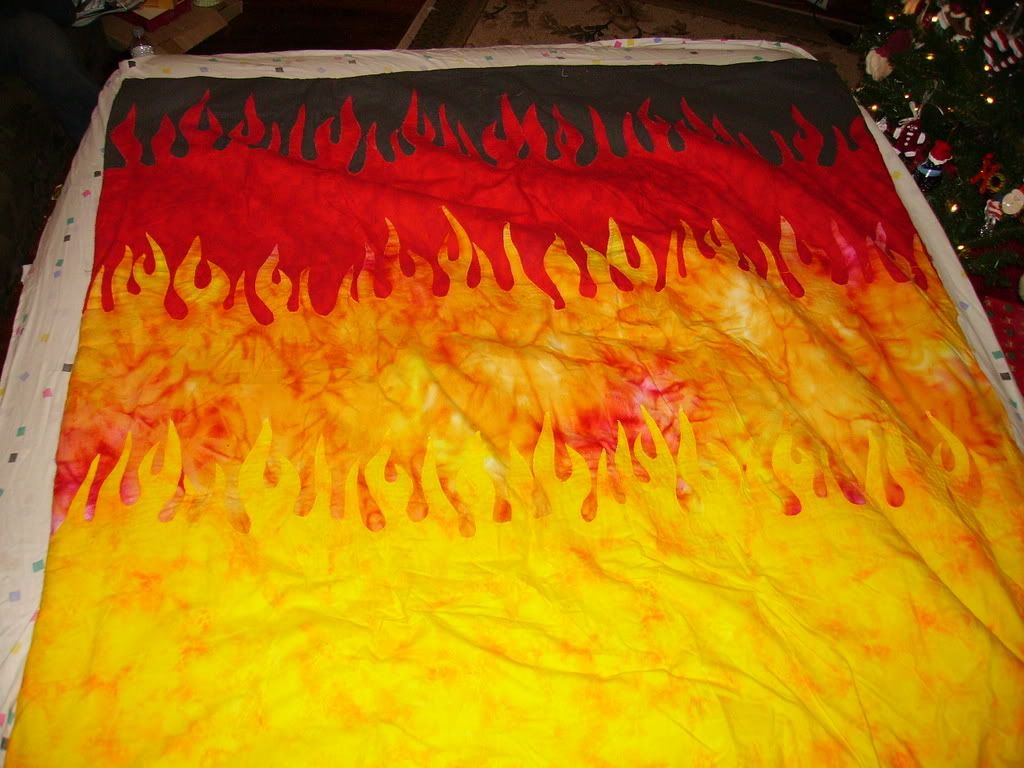 I left the flames edges raw so that it would fray slightly for a more masculine look.
The back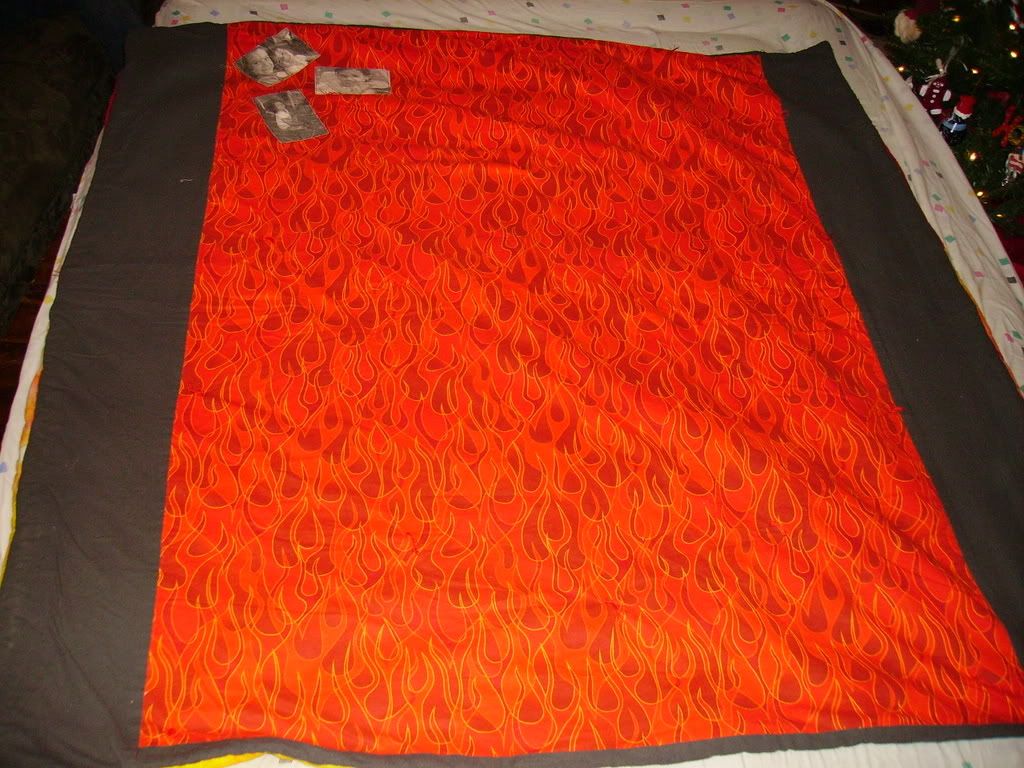 Detail of the backing fabric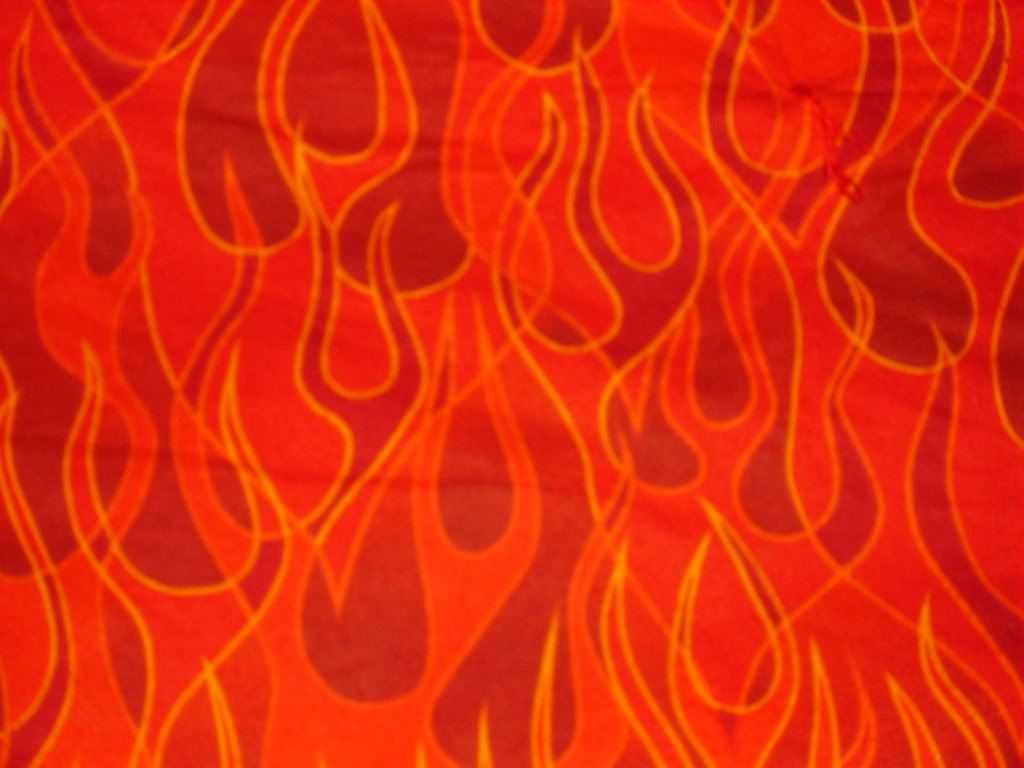 Another front shot: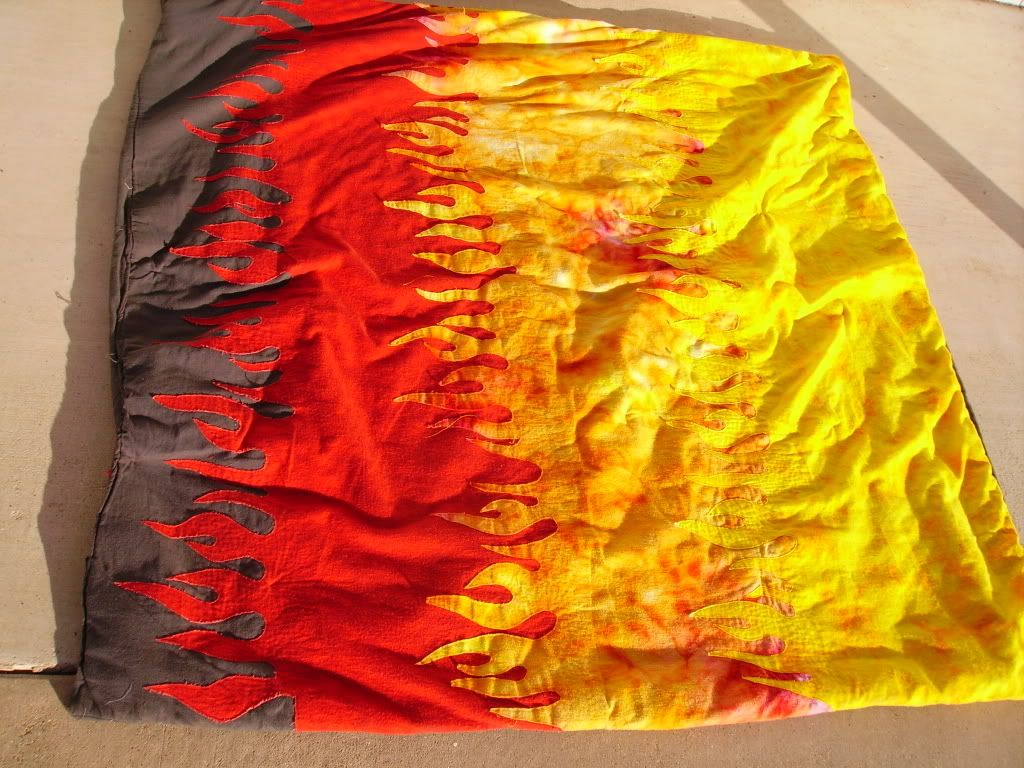 The ecstatic brother, he never smiles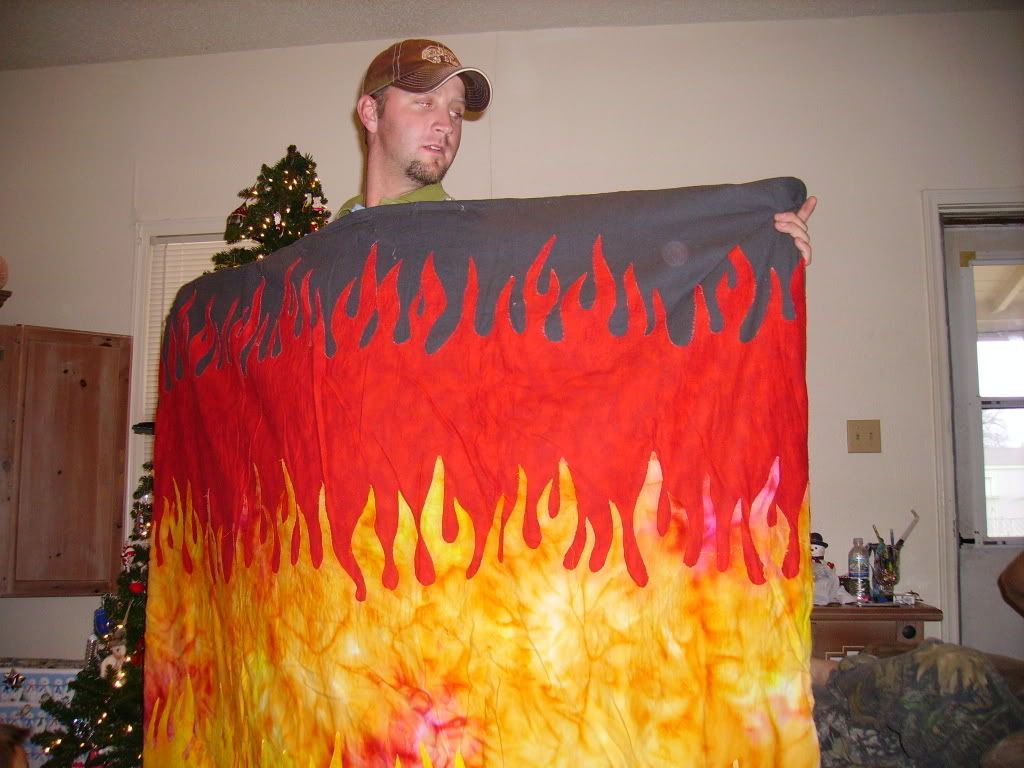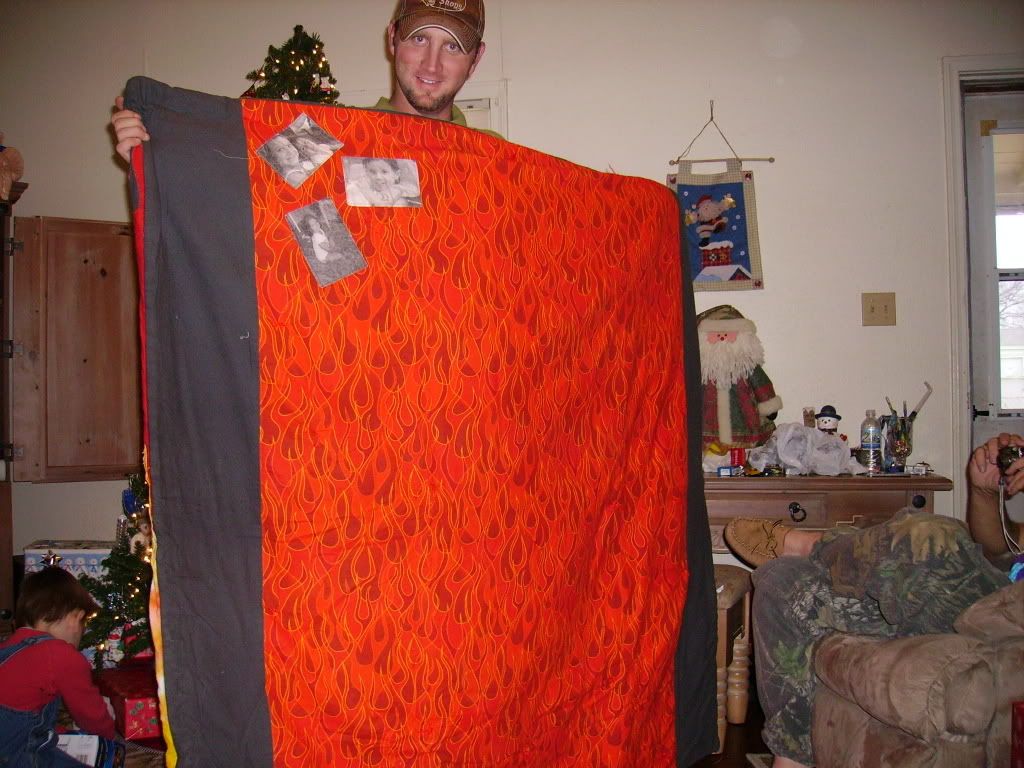 He said all the volunteer firefighters are going to be jealous.
Comments and Critiques are welcome, I'm still learning.