At long last, I'm posting all of the lovely goodies I received from digital misfit. Between being sick and swamped at work, I've been woefully negligent on my picture-taking/posting :-(.
My five themes (I think, it's all a bit fuzzy):
1. shoes
2. India
3. wildflowers
4. mushrooms
5. pop art
Group shot: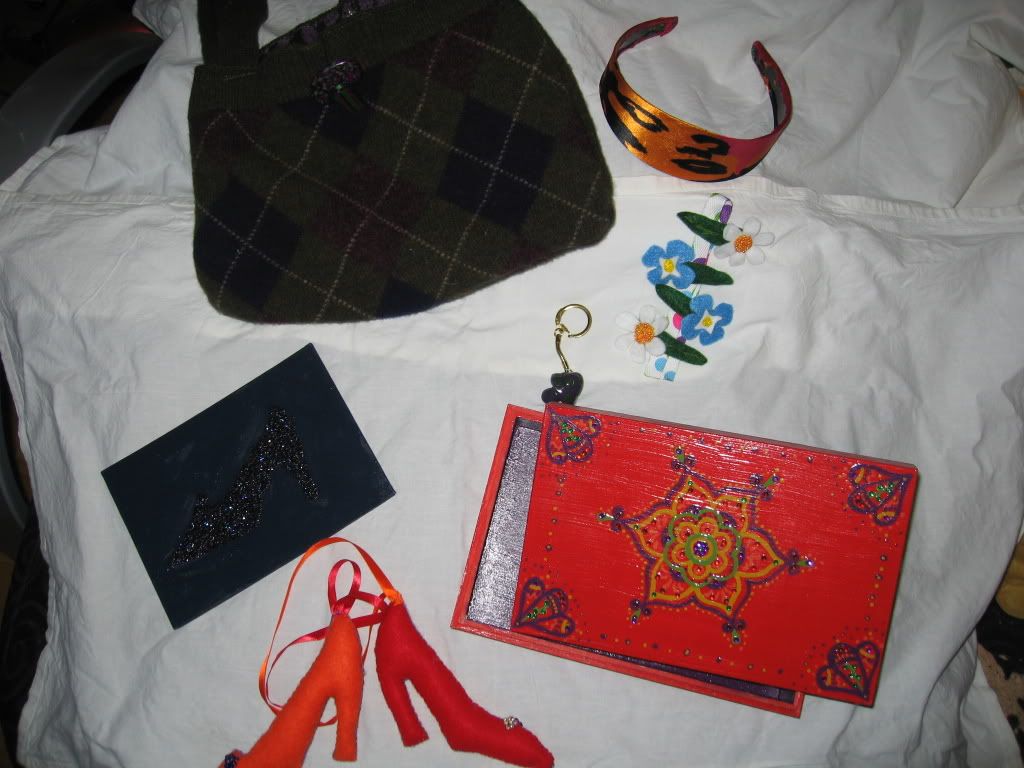 A beautiful painted wooden box to represent India and to add to my wooden box collection: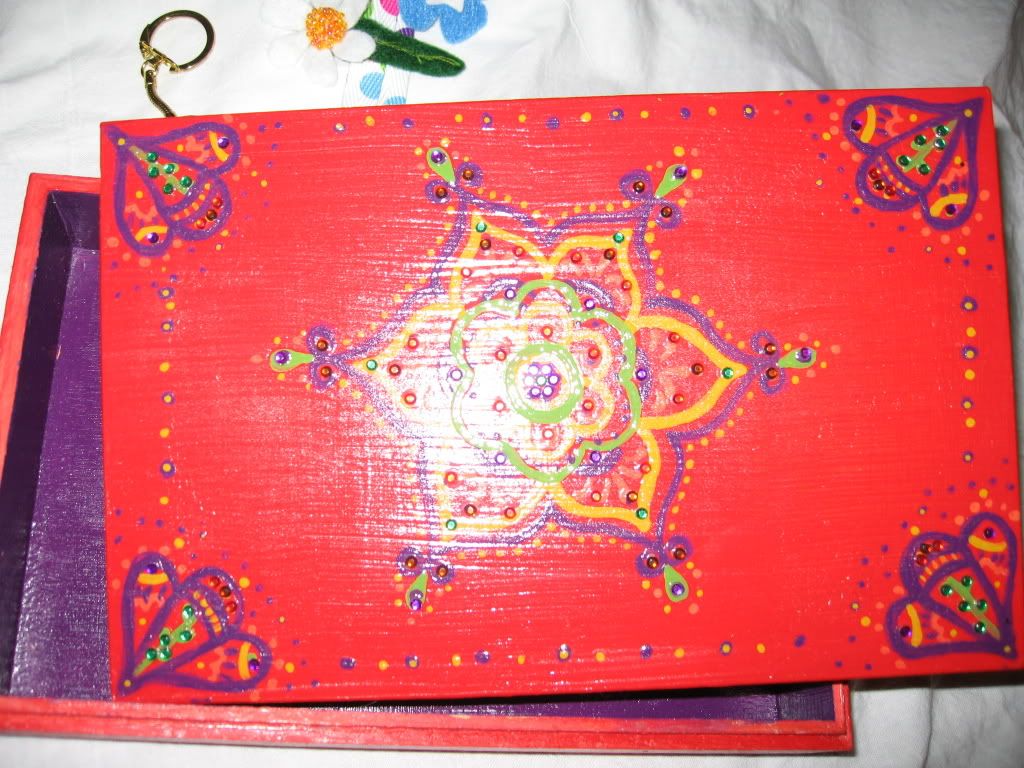 Shoes! Gorgeous shoe ornaments -- you should see the detail up close -- and a shoe painting (glittered/metallic on black -- very elegant):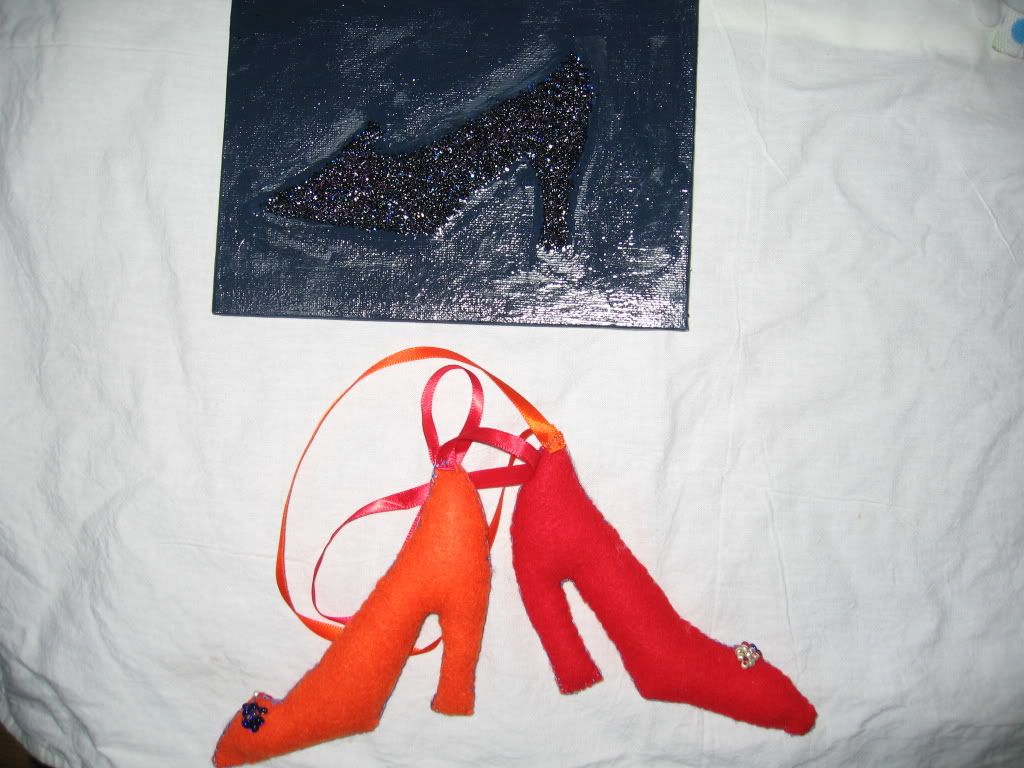 A pop art headband, wildflower barrettes, and a mushroom key chain. I've worn the headband 3 times now and received compliments every time. The barrettes are so cute and the key chain has brighted up my house keys:
Finally, an argyle purse with a mushroom closure and such a pretty purple lining. This is the perfect fall bag. I can't wait to use it!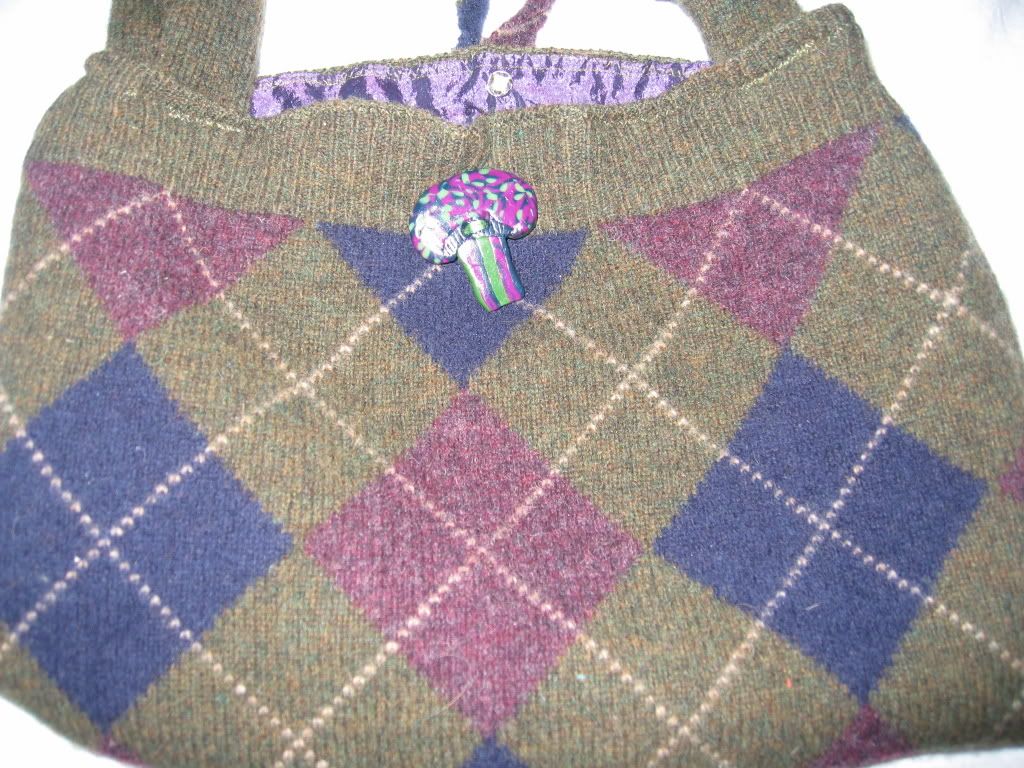 Everything is so great - I love it all! Thanks!