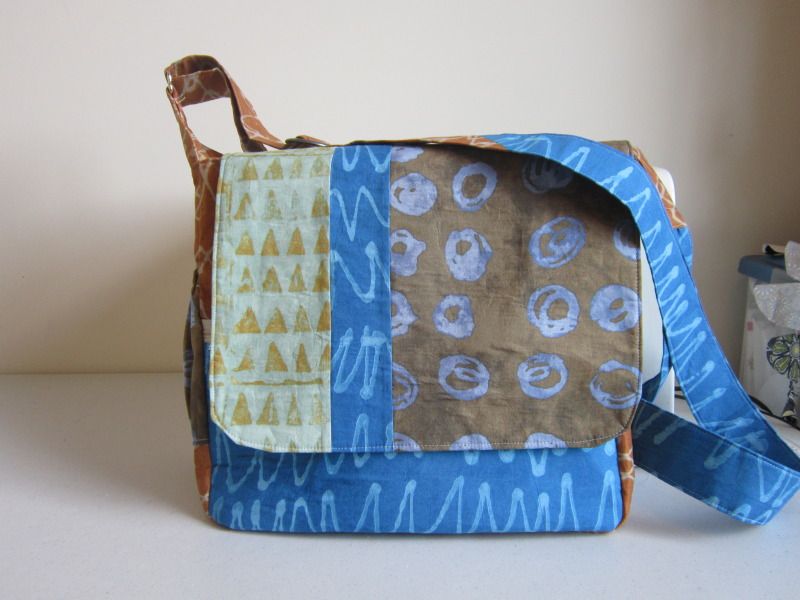 Here is my new cross body bag. It is a toddler diaper bag, big enough for a day out with my little man, but also a nice size for just a purse.
The strap is adjustable, so I can wear it on one shoulder.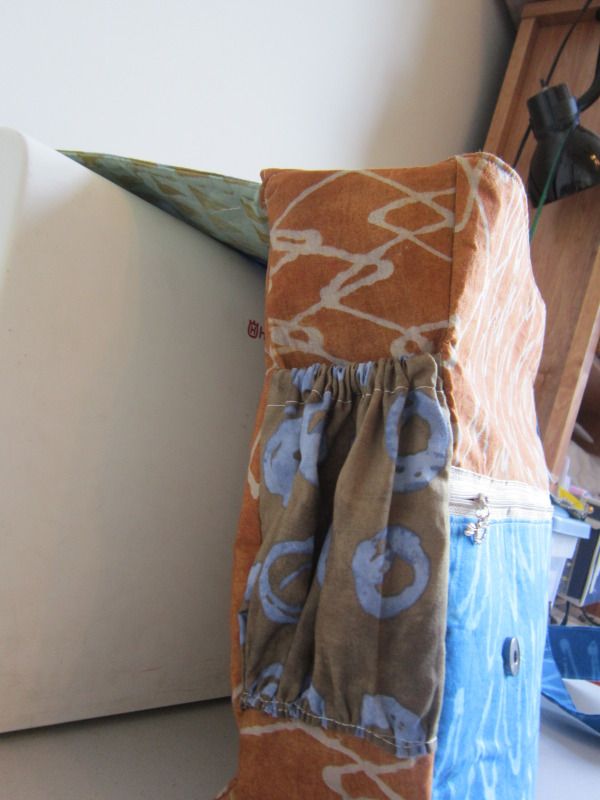 sippy cup or phone pocket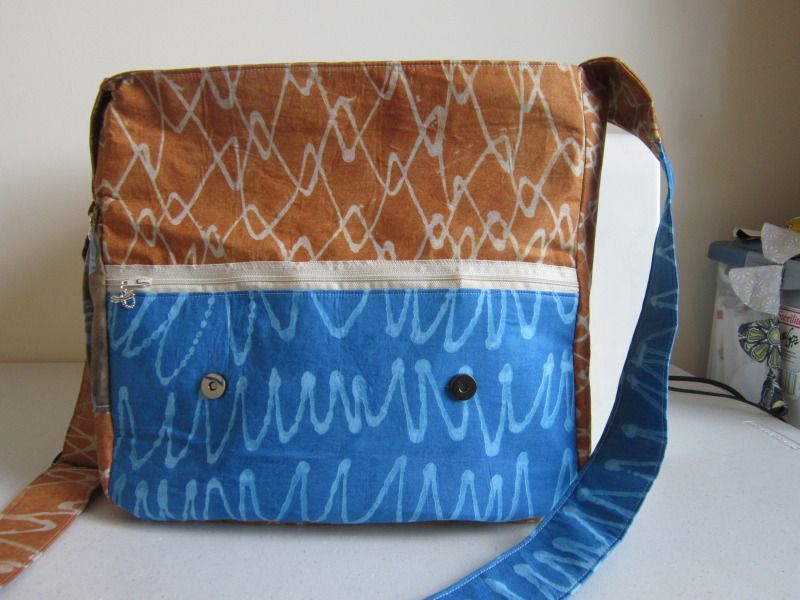 zippered front pouch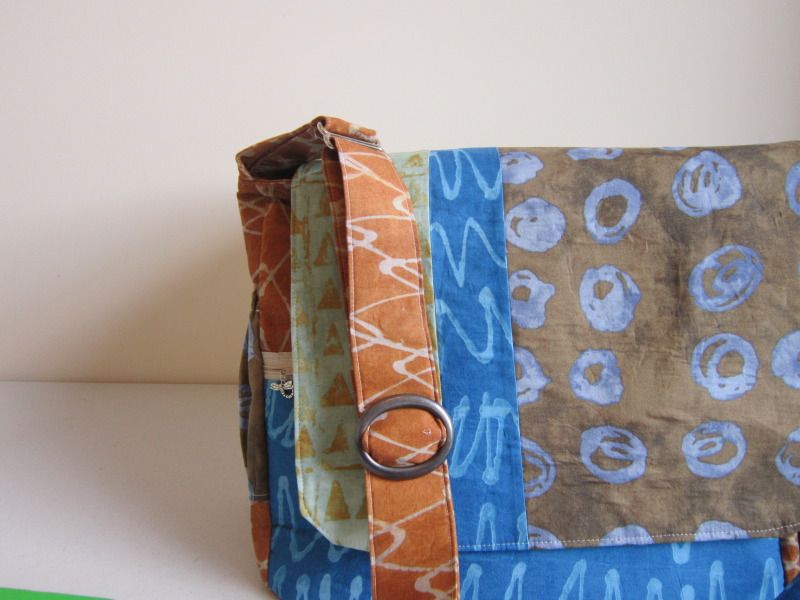 adjustable strap
This was a really easy bag construction wise!