I got my great package from my swap angel, Phoenixfiredesigns today! By the time I got home, the box had been covered in ice, but everything inside was perfectly okay.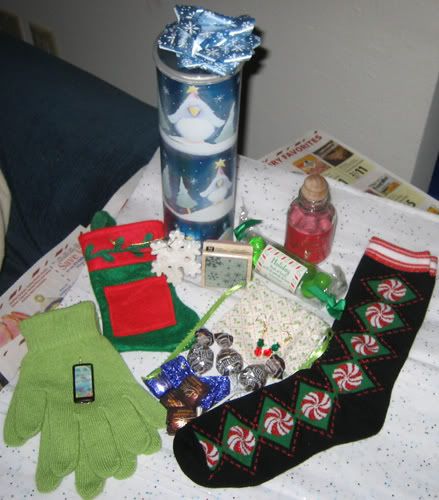 A very cute can with penguins, a bottle of incense cones (they smell great!), some holiday bath beads, Christmas socks, a cute little stocking, a snowflake ornament (it's glittery
, a snowflake stamp, a little pouch, a pair of earrings (which also double great as light ornaments), a beautiful bamboo dolphin pendant, a pair of gloves (much needed....mine fell in the slushy ice today), and some chocolates (currently eating).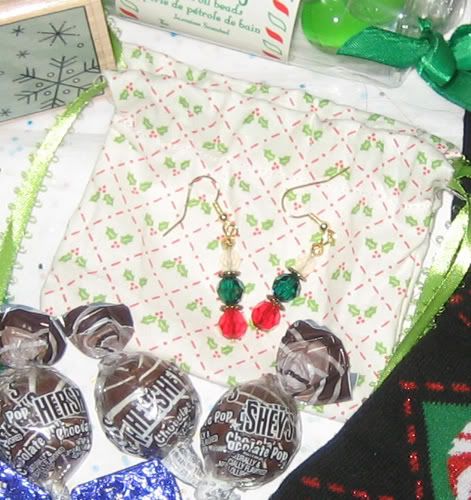 Close up of the pouch and earrings.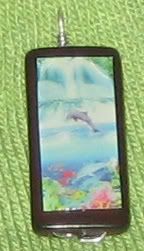 Close up of the pendant.
Thank you so much! I love everything!