Here are the most recent cards I've received. I love them both! Sorry for the poor picture quality. I think my camera may be on its last leg. It sure sounds like it's dying when I turn it on and off.
First, for my sea creature theme...ENGRbyDAY made me a Fabulous Seahorse. She also made me a sculpin (a fish) inchie, but I didn't get a photo of it.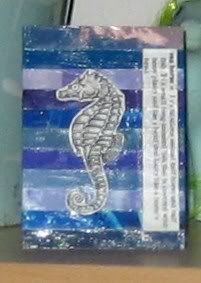 And mandykaye made me a lovely horse and friend card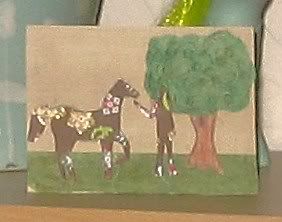 Thank you both for the beautiful cards!