I've been watching some of the Prima Live videos lately and really love Marion Smith's projects. She made a couple of altered art journals lately and I was inspired to make my own.
The cover made with canvas art board. The entire journal is bound using my bind it all.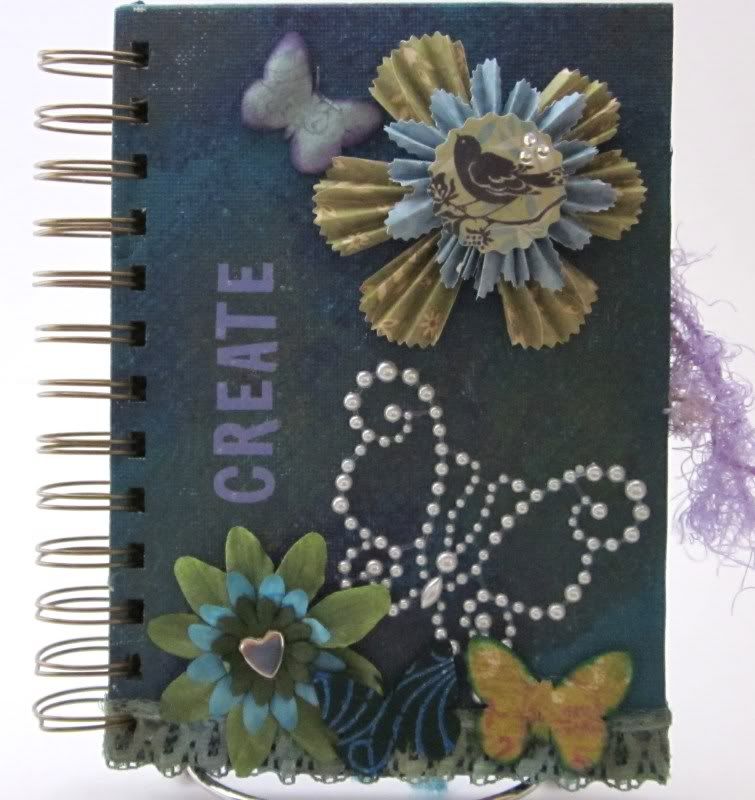 PhizzyChick inspired page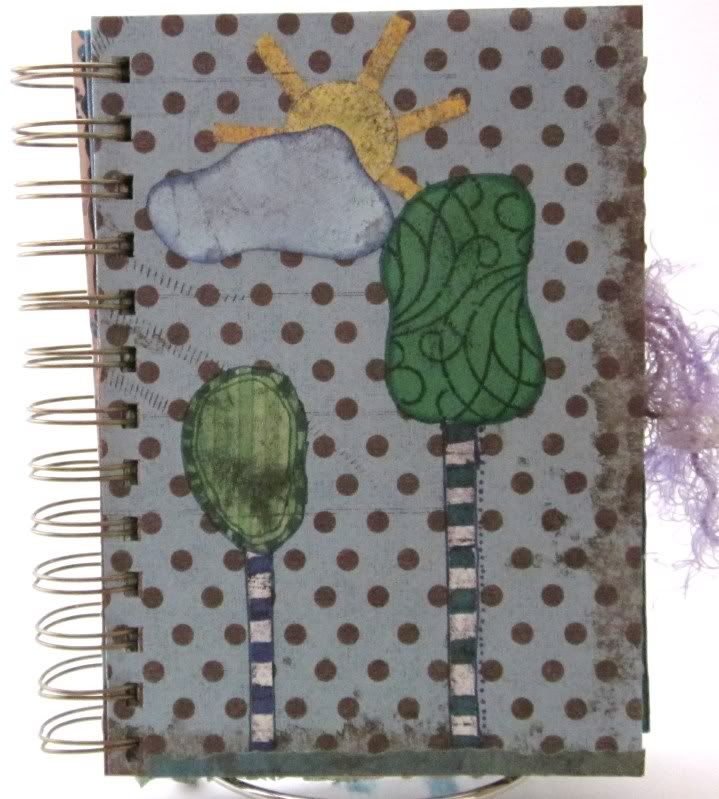 Tag with Tim Holtz stamps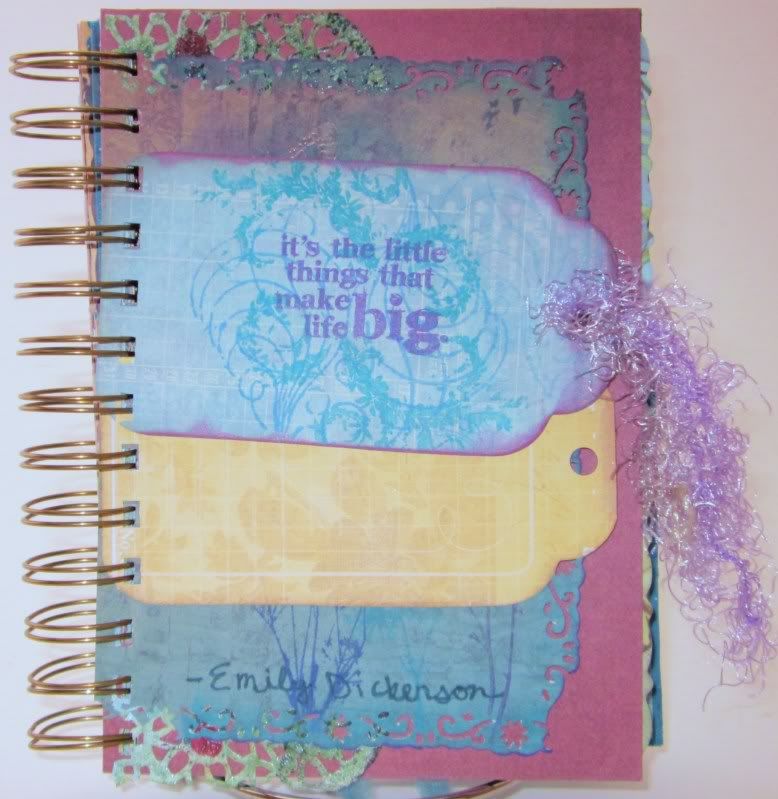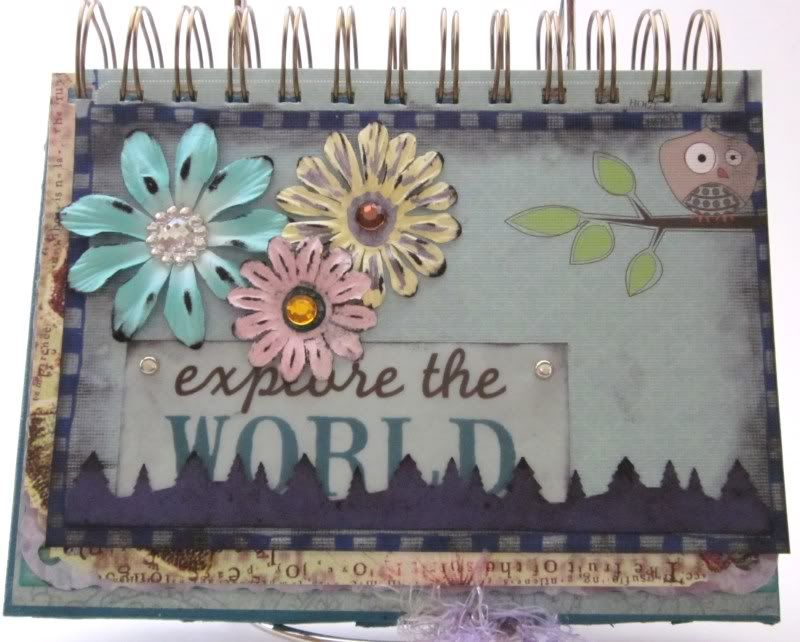 The quote "A bird doesn't sing because it has an answer, it sings because it has a song" - lori holtz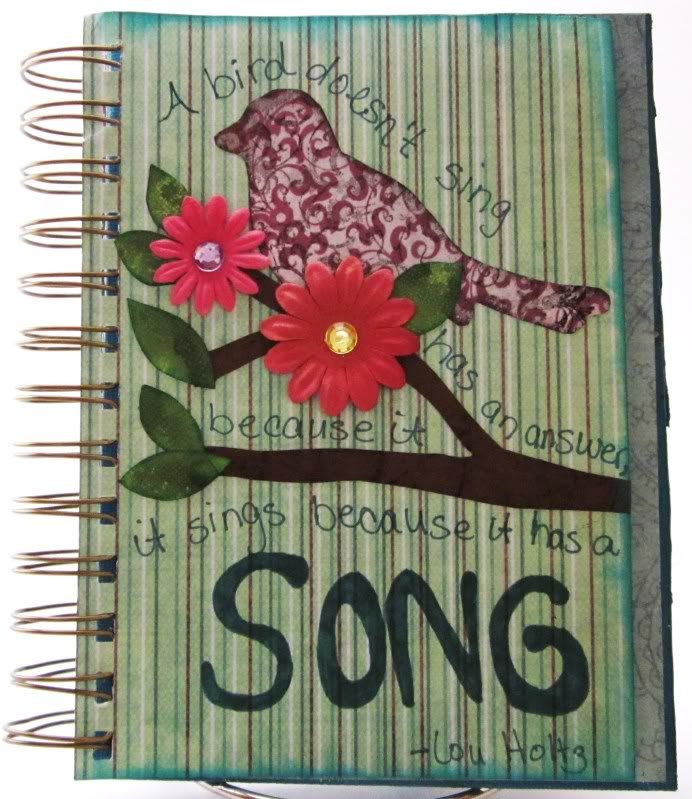 There are more details on my blog. I'll also be posting more pages there as I finish them.