I received...yippppeee!!
heres the whole loot..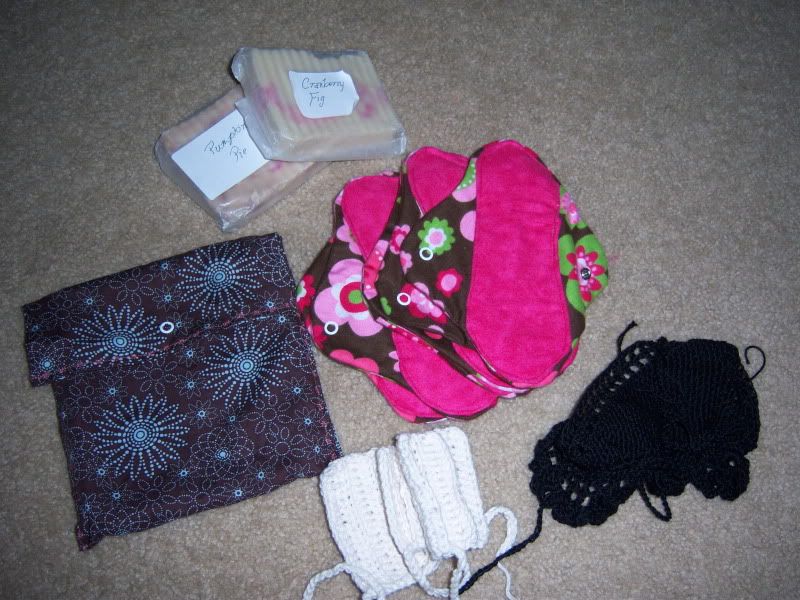 and some upclose shots..
reusable pads..
so perfect!!
reusable tampons..
a crocheted thong undie..which I never even knew you could crochet..silly me!! I LOVE IT!!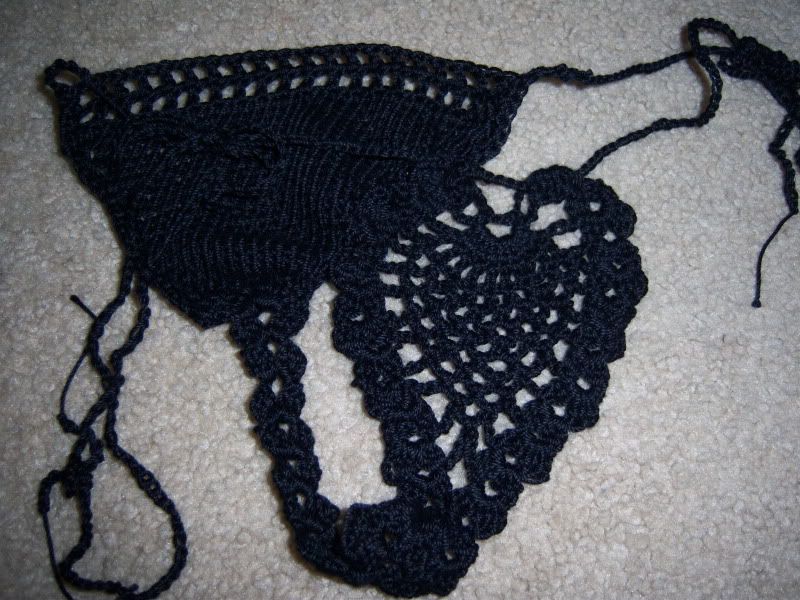 a flower necklace..to enhance my upper bits
I didnt quite know how to use it..so this is how I am wearing it..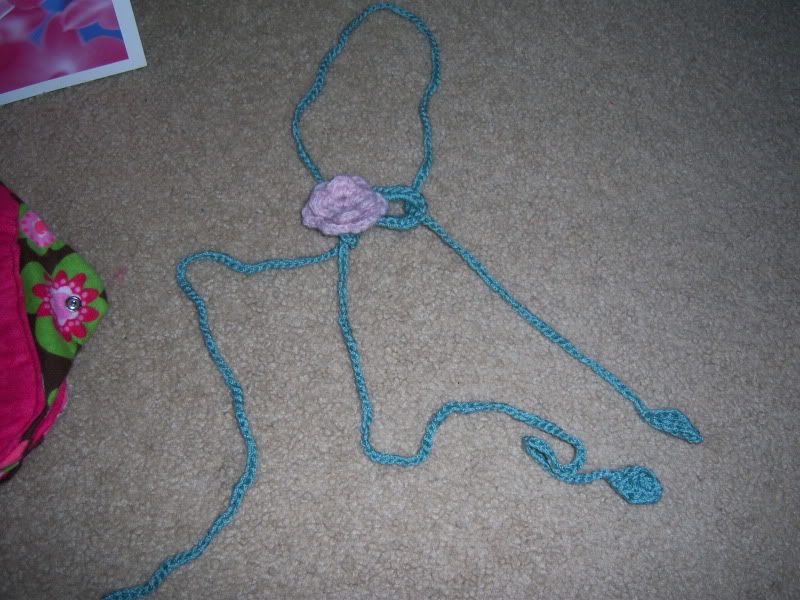 and OK..not to play favorites but this HAS to be my FAVORITE thing EVER..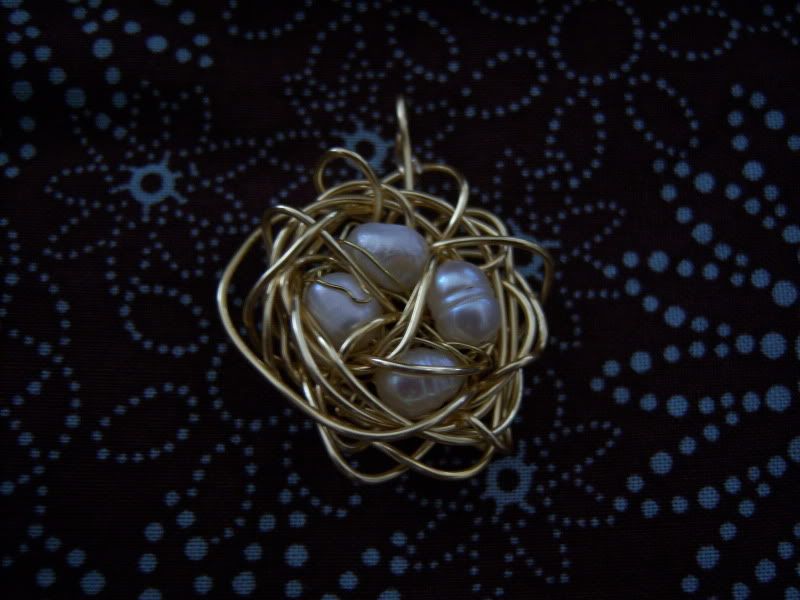 birds nest with 4 eggs..one for each member of my family..squeal!!
I thought I took an upclose photo of my soap that I got but its not on my SD card..but I received 2 HUGE bars of soap..cranberry and fig-which is funny since I had NO idea what this smelled like and now I am in LOVE.. and pumpkin spice..which I lost to my oldest..he LOVES it..and who am I to say no giving him bath product..whatever works right??!!
and the bag in the photo is a wet bag..LOVE IT!! the pattern is just soo me
THANK YOU THANK YOU THANK YOU!!