A few things.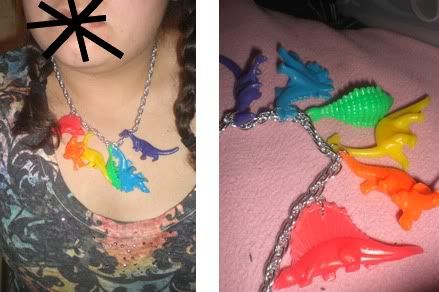 Rainbow dino necklace.

Toy train necklace.
I have to figure out how to make it sit up straight before I'll ever wear it. It kind of tips over as is.
Skeleton necklace.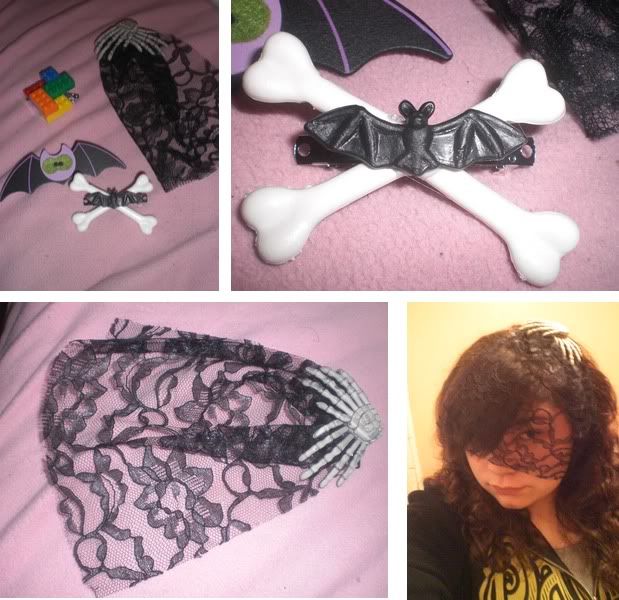 Hair clips. One legos, a wooden bat, skeleton hands with lace, and bat and cross bones.
Until the next post,
happy crafting
!
<3!