I made this fellow back in December, shortly after series 1 of
Merlin
ended.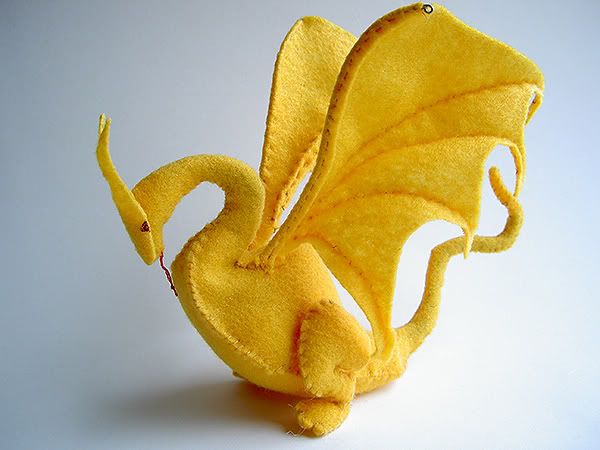 If you've watched the show, you know there's a big dragon involved, but the dragon I really like is the one that appears on Camelot's shield.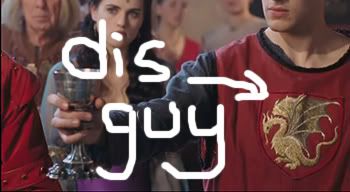 I've decided his name is Cuddles.
Uther will not be pleased.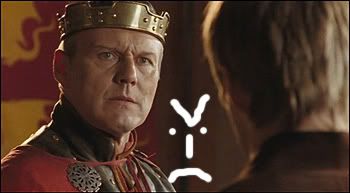 Tough luck, Uther.
Cuddles only has the two hind limbs, so technically he's a wyvern not a dragon, but all the knights laughed at "Arthur Penwyvern."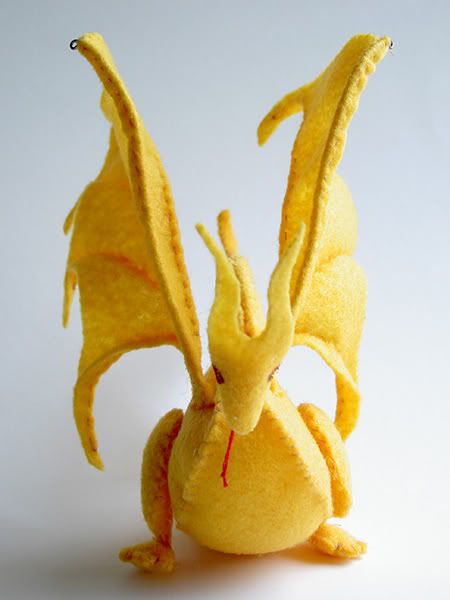 His tongue is a four-strand braid of thread. (Yeah,
that
was a good idea.) Depending on his mood, it can either mean he's thirsty, saying "bleah," blowing a raspberry at you, or he wants a bite of your curry. And you'd better give it to him, too, because he can fry you like a Hot Pocket.
His eyes are a fetching copper color. They glitter, but you can't see that through the camera.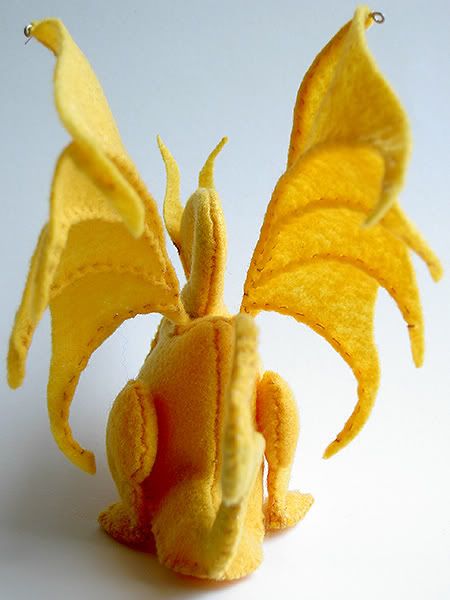 Like my other dragons, Cuddles' wings, tail and neck are wired. Unlike them, he isn't really poseable. His wiring is only for support.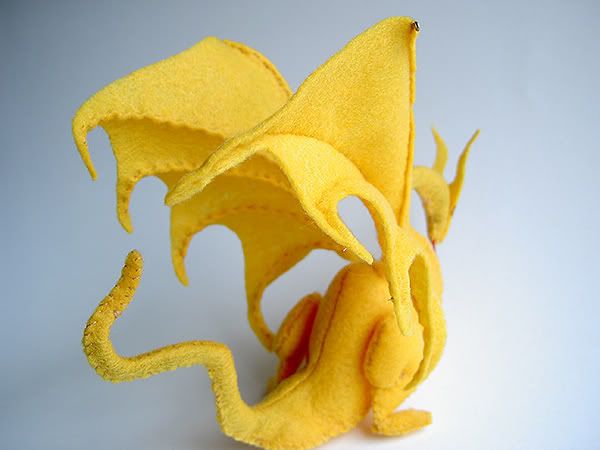 Also unlike my other dragons, his wings aren't quite anatomically plausible. But hey, I makes 'em like I sees 'em.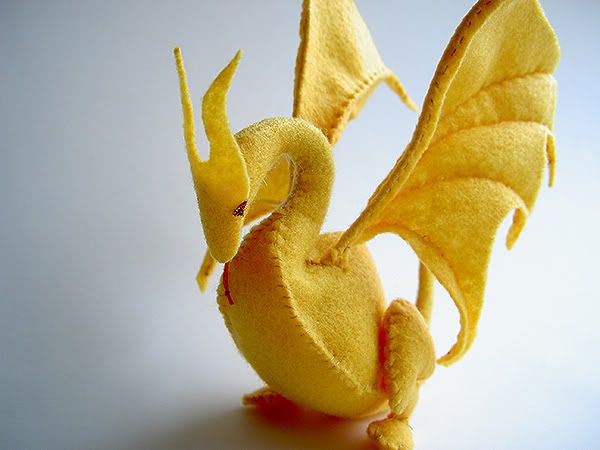 "I vigilantly stand guard over Camelot from any and all--hey, is that curry I smell?"