I was inspired by a statue of Hermes I saw in the Archaeological Museum in Naples a few weeks ago. I made these with some gladiator sandals from Target, some scrap leather, a little paint, some freezer paper and some embroidery floss.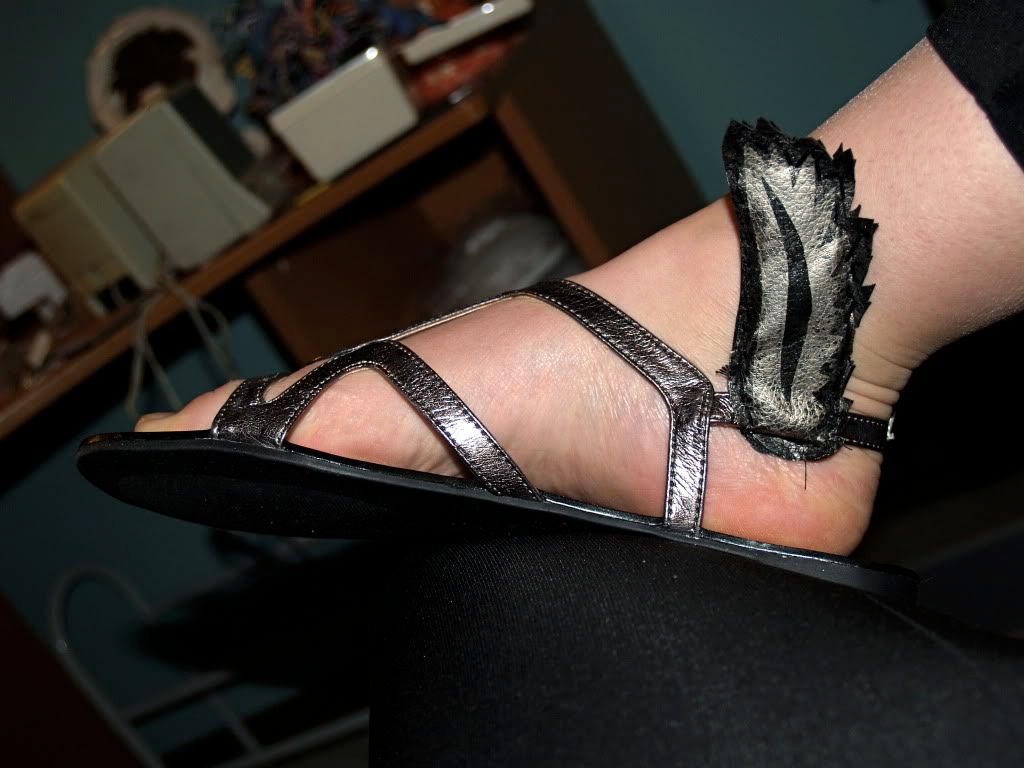 I took some photos of the process in case anyone wanted to try it.
So first I cut up my scrap leather and made a pattern on the freezer paper that I would use as a stencil later. I made four stenciled wings and four plain black ones for the inside of the wings. I ironed the waxy side of the freezer paper onto the leather, using some extra fabric between the iron and the leather because it got all funny when I didn't.
Then I mixed up some paint that matched the color of the sandals and applied it to the wings over the stencils.
Once the paint was dry I peeled off the stencils, although it turned out the paint really wasn't dry and it got everywhere haha. Do as I say, not as I do.
I realized I needed something rigid inside the wings to keep them from flapping around, so I got out my shrinky dink paper and made a modified wing shape. I had to do it a few times to get the size right.
Then I sandwiched the shrinky dink in between each pair of plain and stenciled wings and sewed most of the way around with embroidery floss. After it was mostly sewn I slipped it onto the sandal, checking the position with my foot in, and sewed the rest of the way, sewing through the leather of the shoe as much as possible.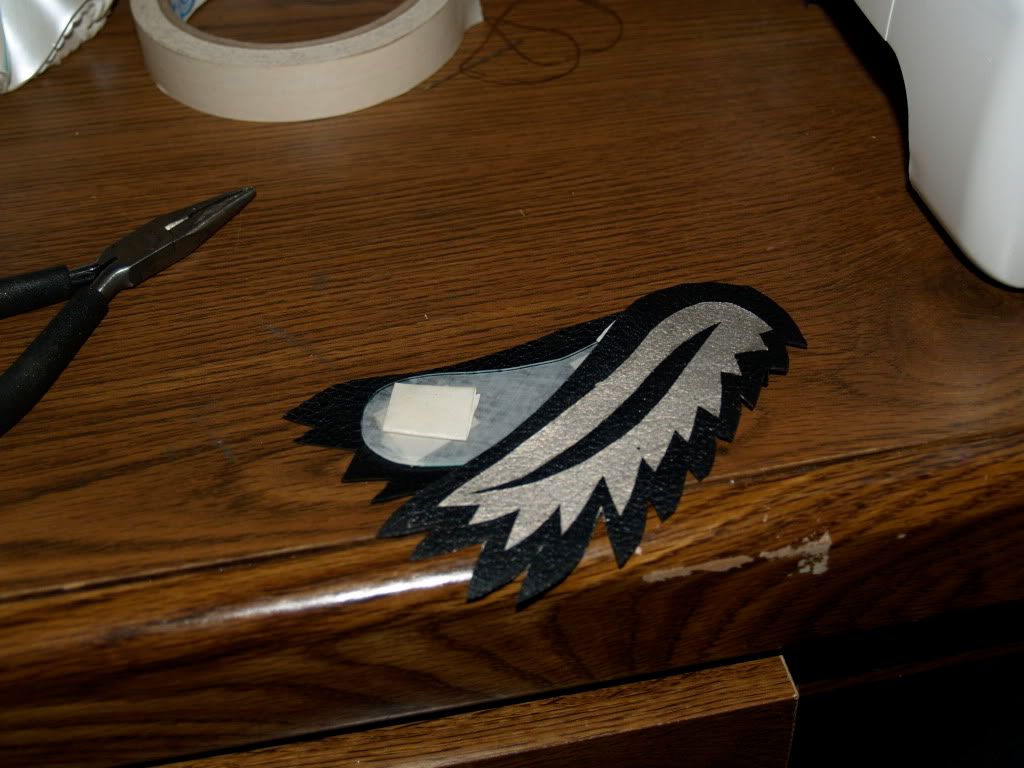 Some more shots of the finished shoes..