Here are some things I made a while ago but never remembered to post!
I had a brown faux-leather coat that I just loved, but it got a tear in it near the sleeve that just wouldn't stay sewn shut -- it would simply rip again because the cheap material couldn't take any tension. The solution? Remove the sleeves completely, along with some other bits, and attach them to a great old denim vest I've had for, oh 8 years or so. Easy recon!
I also added a strip of vintage lace along one side. I'm a big fan of asymmetry.
The back:
Action shot -- aviator cap optional but recommended. Dorky socks an absolute must! XD
~*~*~*~*~
Next, I had to do something with the remnants of the jacket! So I took some faux fur and covered the cut edges with it.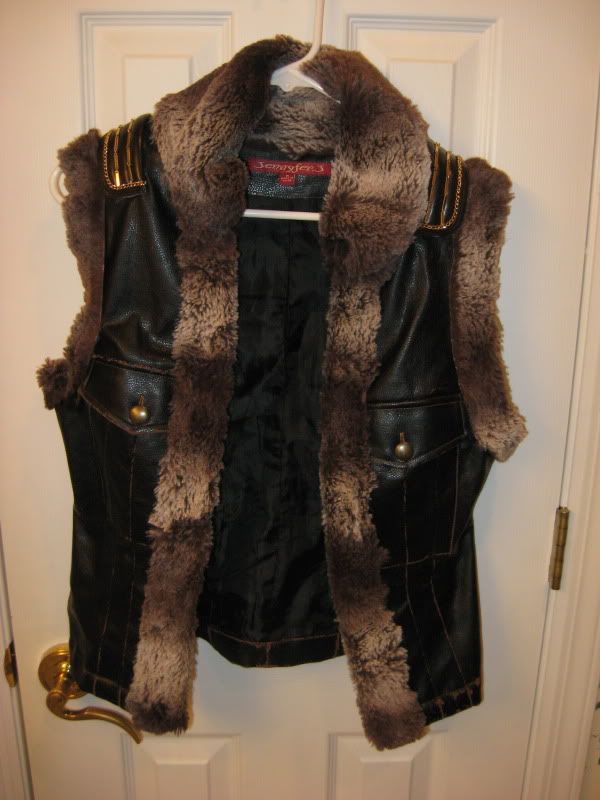 Back view: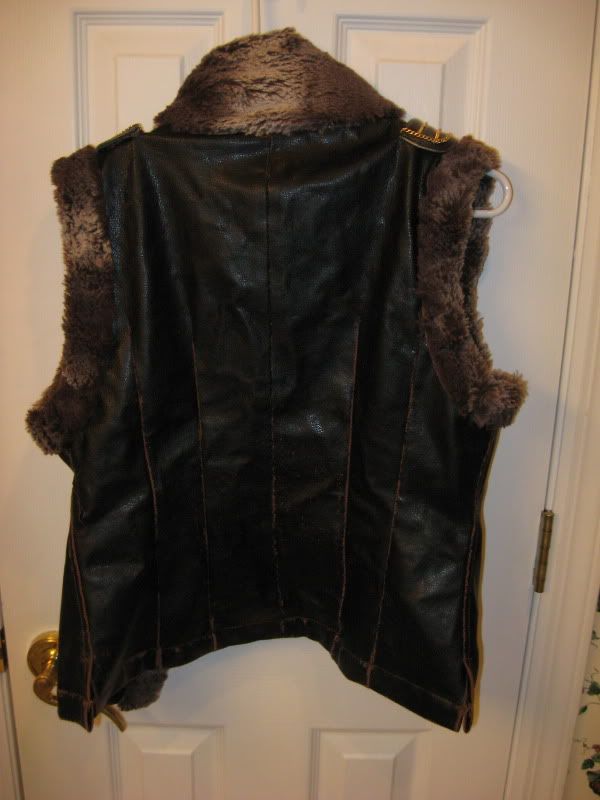 And I made some nifty epaulets for the top! They are made from a quilted piece of fake leather that I salvaged from a pair of ruined boots. I sewed on the chains by hand, which were taken from a vintage necklace.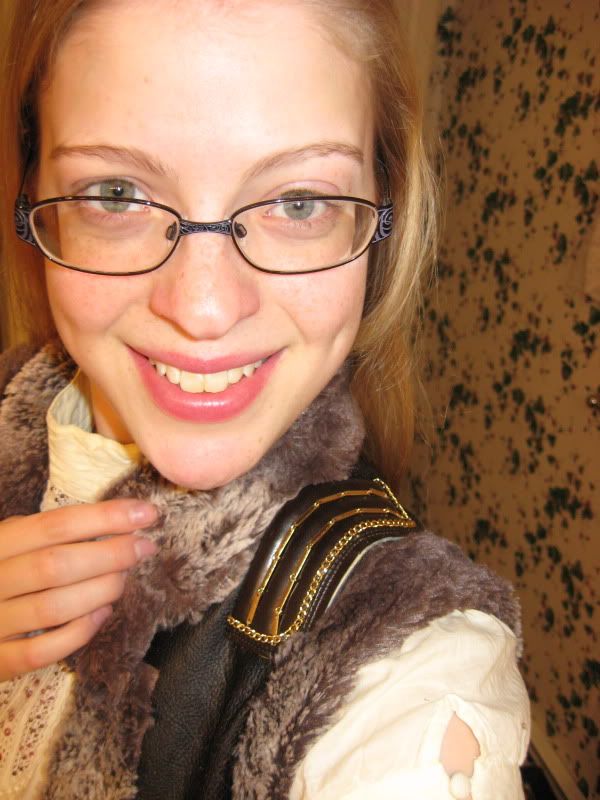 ~*~*~*~*~
And finally, a black miniskirt I made from an old pair of pants. The zippers are nonfunctional and came from the same pair of pants. I attached the whole thing to a stretchy waistband from some gross old sweatpants. It's wayyy too short to wear without leggings. XD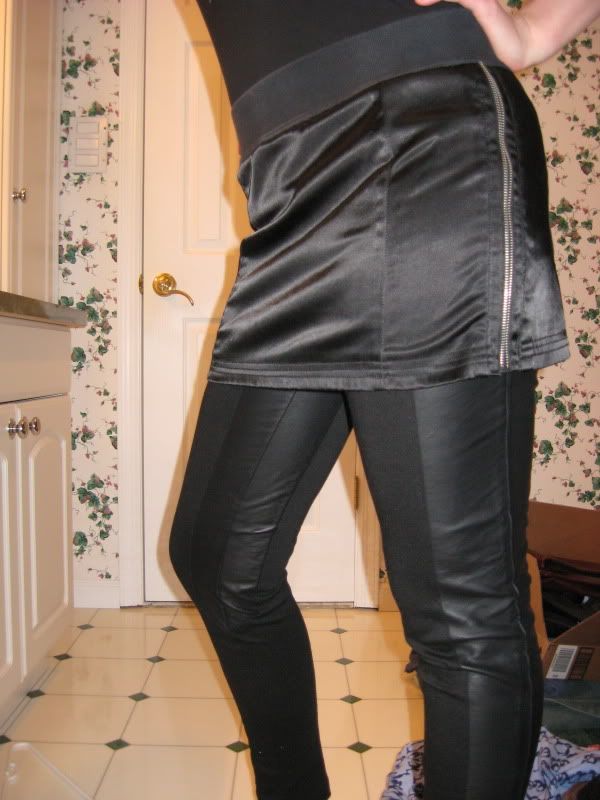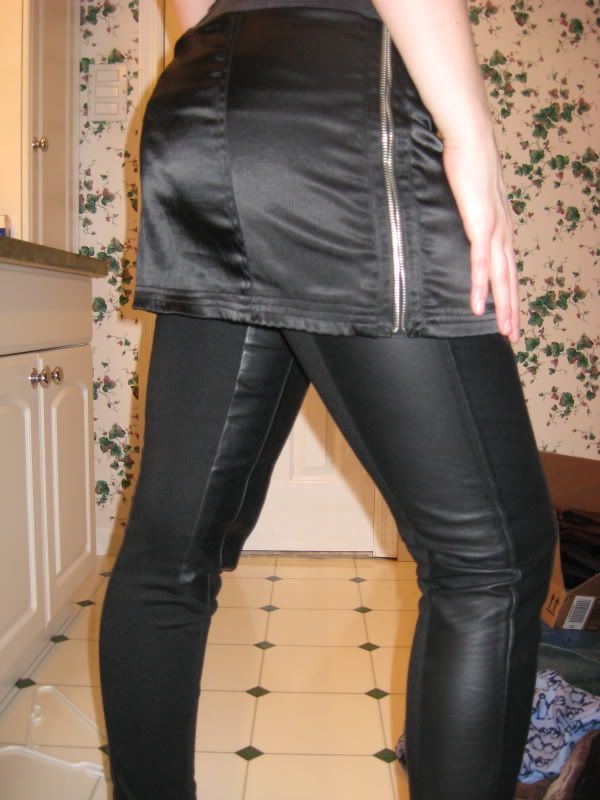 Thanks so much for looking and reading!