I was speachless when I pulled my new NIGHT ELF POPPET out of the box.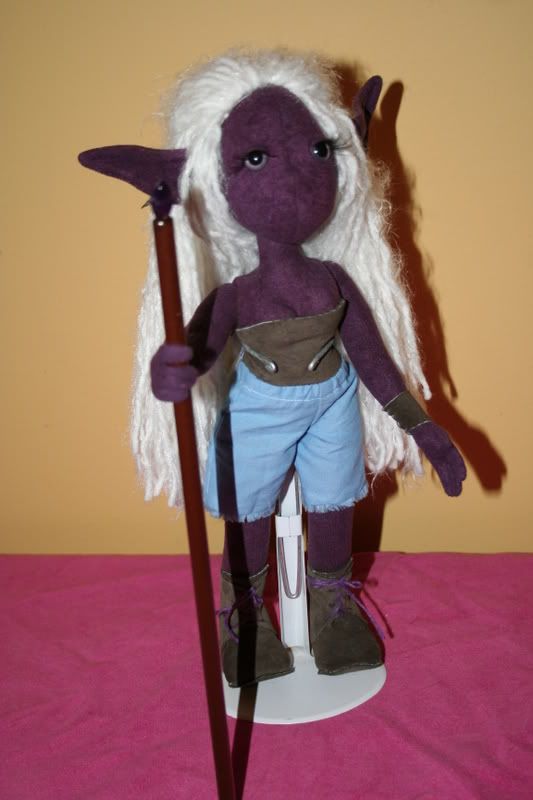 She has poseable fingers so she can hold weapons and such.
She came with several new outfits and the dresses fit Peppermint Mocha as well.
I have lots of materials now to practice making more poppet clothes.
Nezbutt is a poppet pro!