I received the best swap EVER today from Innaura! Everything she sent was amazing!!!!
Here is everything that I received: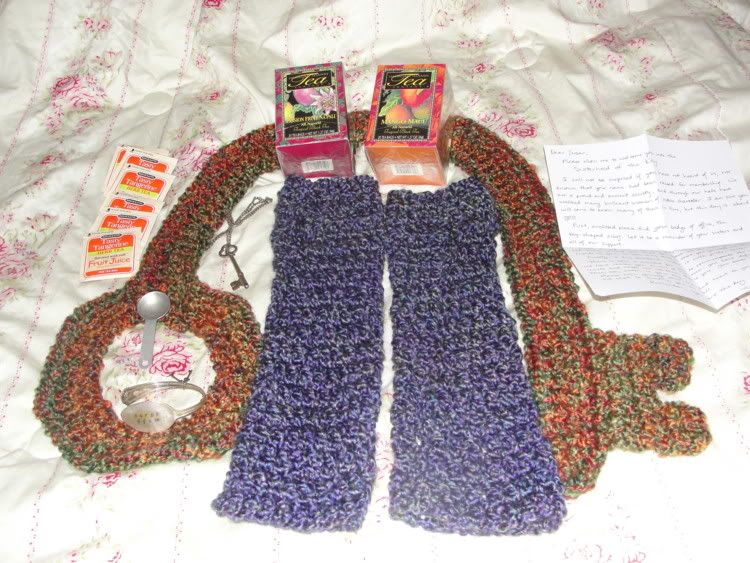 KEY SHAPED SCARF in orange and green, purple arm warmers, antique skeleton key necklace, a spoon bracelet, TEA, and letter! The letter was great, it tied everything that she sent together by welcoming me to "the sisterhood of the key." (I hope that is right, it is past midnight and I got it yesterday morning. I am at work now and don't have the letter!)
Just the key shaped scarf. How awesome is that? If you said "super awesome," you are correct!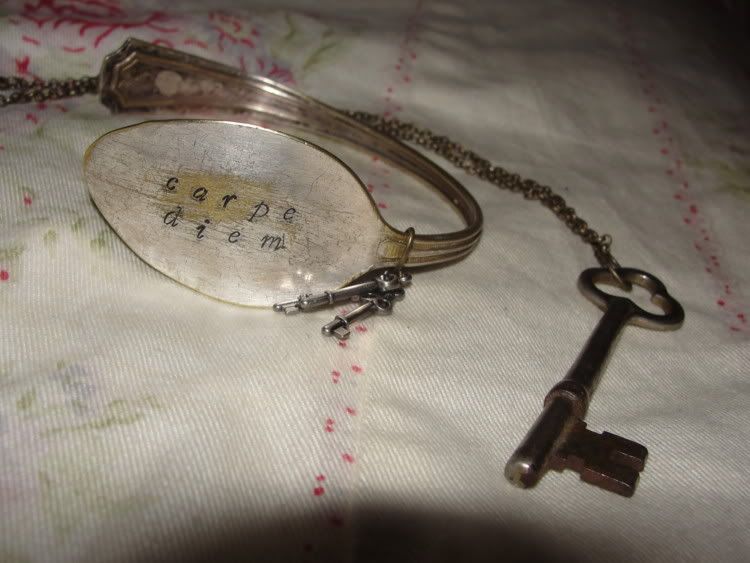 The spoon bracelet with tiny skeleton keys that says "carpe diem" on it, and the antique key necklace.
EVERYTHING was just wonderful, Innaura! Best swap ever!!!! Love love LOVE it!